A new PwC survey shows which areas our leaders are most worried about with 91 per cent pointing to one particularly pressing issue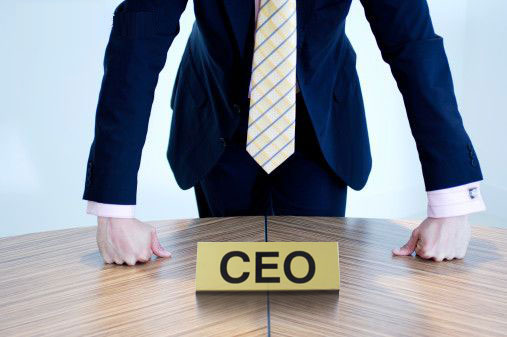 Research released earlier today has revealed the most pressing concerns for Kiwi CEOs and it seems there's one particular problem worrying almost everybody.
According to PwC's 20th Annual Global CEO Survey, an incredible 91 per cent of New Zealand CEOs surveyed said they were concerned about cyber threats – by far the most prevalent worry.
"Cyber security has been an increasingly worrying issue over the last three years, with concern growing from 66 per cent in 2015 to 77 per cent in 2016 and now sitting at 91 per cent," said PwC CEO Mark Averill.
"It's clear that cyber-attacks are happening around the world and that fear is valid, but unfortunately there isn't a quick fix to the issue," he continued.
While cyber-attacks remain a key concern for leaders, the survey found that the vast majority are taking proactive steps to reduce risk – 97 per cent said they are addressing security risks within their business and 81 per cent said they're managing risks with regards to social media.
Technological change and the availability of key skills came in joint second place for most significant CEO concerns with 84 per cent of those surveyed pointing to the issues as a problem.
"We've seen a lot of big changes in the business world in the 20 years we've run the CEO survey, but more so over the last few years and New Zealand companies definitely face more challenges," said Averill.
"In NZ specifically, a lot of our concerns stem from uncertain economic and political times, coupled with the rapid changes that come from advances in technology," he continued.
Despite the challenges, the PwC report revealed that New Zealand's CEOs are actually optimistic about the success their businesses – 97 per cent said they are confident about revenue growth prospects for the next three years and 91 per cent said they were sure they will hit their growth targets for the next 12 months.
In fact, more than half – 53 per cent – of CEOs plan on increasing headcount this year with 81 per cent wanting to change their people strategy to reflect emerging skills and employment structures they will need in the future.
"Attracting and developing great people who are relevant to the future of our business is an important focus for companies across the board," said Averill. "We've started to work more closely with universities to ensure graduates have the skills needed to make a difference in this changing business environment.
"Diversity of thought is also critical - we have to be recruiting people who think differently if our companies are going to be ready for the future. It's about embracing all aspects of diversity as an everyday business matter – which is something we're focusing on here at PwC New Zealand," said Averill.

This article is from HRM New Zealand by Nicola Middlemiss.