New homes consented hit a record 48,899 and population growth is at its weakest in 30 years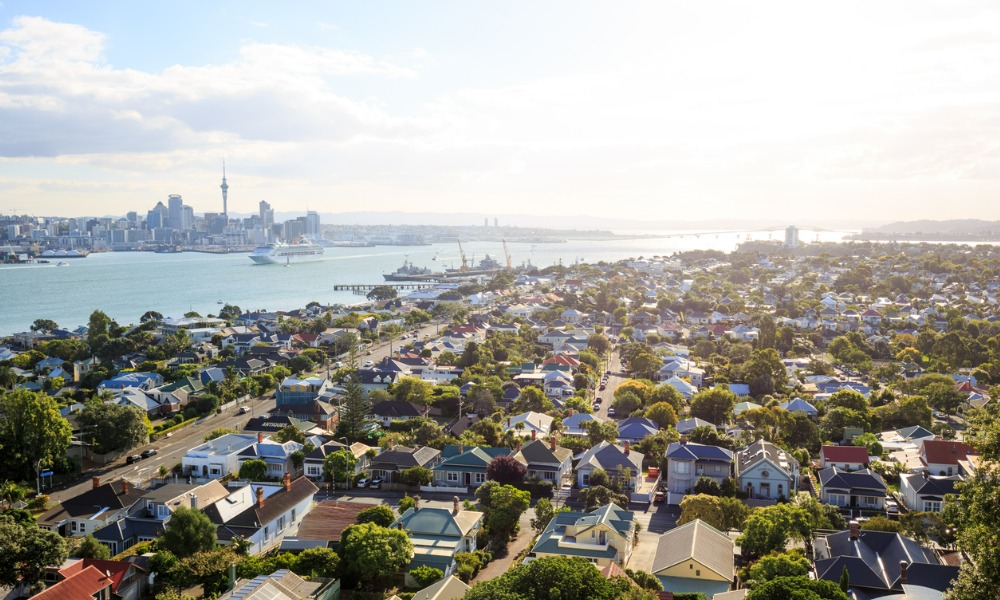 With a record 48,899 new homes consented in 2021 – up 24% compared with the previous year – and with the weakest population growth in 30 years, is New Zealand on track to have an oversupply of houses?
Read more: Housing supply outstrips demand
"I don't think we are moving toward an oversupply," said Satish Ranchhod, Westpac senior economist. "But the balance between demand and supply will undergo a big transformation over the next few years. We'll have more houses per capita than we've seen for some time."
From 2009 to 2020, home building didn't keep pace with New Zealand's fast-rising population, resulting in a significant shortfall of houses in Auckland, along with more moderate shortages in nearly every other region.
"Now we have record home building but very low population growth," Ranchhod said. "Going forward it's going to get interesting."
Over the past two years, Auckland has seen sky-high levels of homebuilding and a large fall in population.
"The underbuilding of homes that we saw in Auckland over the past decade is on track to be eliminated, and we'll have more houses per capita than we've seen for some time," Ranchhod said. "However, that's not going to result in an oversupply situation. Auckland will still have a relatively tight housing market compared to the rest of the country."
Read next: Building consents down in April, but still at record levels
Across the rest of the country, the number of new builds had not seen the same dramatic rise, nor had the population declined as much.
Ranchhod believes that there will be a shift in housing levels outside Auckland – from the slight undersupply of the pre-pandemic years back into line with the historic trend.
Meanwhile, with NZ's borders reopening, Auckland's population will likely begin to bounce back. This may also be helped by Kiwis returning from the flexible working trend that dominated the past couple of years.
"A lot of people have been choosing to work away from their offices; I think we could see a little bit of a reversal over the coming year," Ranchhod said. "They could be moving back to the cities where there is an agglomeration of offices."
The current boom in building consents means the construction industry has a strong pipeline of work to carry it through the next year at least, but beyond that Ranchhod thinks there'll likely be a cooling- off period as the construction industry settles down to a more moderate pace of activity. Construction costs will probably level out, too.
"Material shortages are starting to ease now, but we are still seeing a labour shortage and a very high cost of labour," he said.
With all these changes in the housing market, the question is: Is it the right time to buy? Ranchhod said it will depend on the buyer's personal situation, but there are some factors working in favour of first-home buyers.
"Earnings growth is picking up, interest rates are at about average levels, and house prices have fallen in many parts of the country," he said. "Against that backdrop, more people are looking at whether it's a good time to get into the market."