Adviser weighs in on the challenges these buyers face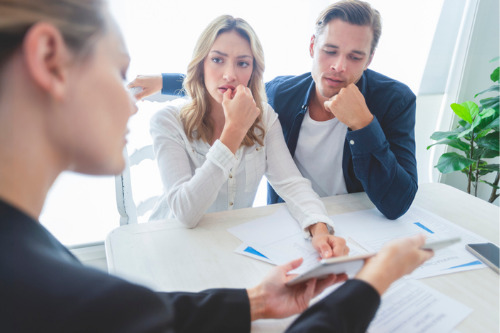 When it comes to getting on to the property ladder, the difficulties faced by first home buyers are immense - and although the biggest hurdle is often price, iConsult founder Satyan Mehra said that a lack of knowledge of the house buying process can also create significant challenges.
He said that buyers often don't have enough resources to fully understand the impact of the choices they make throughout the process, and this is where adviser support really becomes invaluable.
"We all know the issue of house prices going through the roof, and the challenge of buyers trying to come up with a deposit," Mehra said.
Read more: What are the biggest challenges facing first home buyers in today's market?
"These are the more 'known' issues, but one of the other things that we've observed is a lack of knowledge. It could be that there aren't enough resources out there, or sometimes they don't have the right education in terms of how the auction process works, or how the finance works."
"Some first home buyers are also a little bit nervous and need someone to hold their hand and guide them through the process," he explained.
"These are smaller issues which may not look significant, but I believe that they are very significant in terms of the first home buyer's journey in buying a property. If they have that person to guide them and tell them what different types of properties would mean for them, what a cross lease or a unit title would mean, how they sign a sale and purchase agreement, etc. - having that input is really helpful."
Despite these issues, Mehra acknowledged that rapidly rising prices remain the biggest hurdle for first home buyers to overcome. He said that these buyers often have to borrow at a high LVR, and this will usually mean the lender putting tougher conditions on to the loan.
"House prices, deposits and competition with the investor market is definitely a significant challenge," Mehra said.
Read more: Report examines the main hurdle for first home buyers
"Home buyers are often sitting on a less than 20% deposit, which means that their finance rules are conditional to registered valuations. That restricts them in unconditional auctions, which means they either miss out or are very conservative."
"There's no way to resolve all of that within a day," he said.
"But it's about giving them the education around what is required, what the risks are if they're outbid at auctions, and where else they could be looking."