Expert says it's too easy to draw one up and then forget about it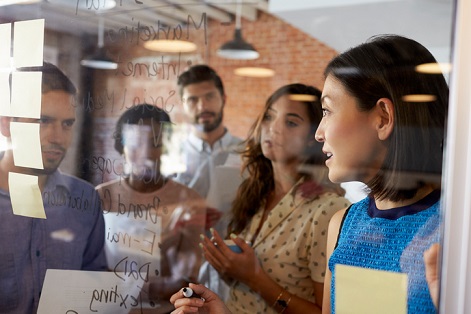 When drawing up a business development plan, it's often too easy to stick to your tasks for a few months before letting things slide, but according to The BD Ladder founder Ben Paul, the key is often in setting yourself concrete, achievable goals.
Paul says that setting up measurable and time sensitive tasks for things like marketing, lead generation and networking is vital to getting a business development plan to actually achieve its aims, and he says having the right mentor or coach can also be a significant help.
"When drawing up your plans make sure that you set yourself the right goals, and ensure that you are committing to them," Paul said.
Read more: Does your brokerage have a business plan?
"These goals need to be smart, and make them specific - "I will do this task on this day," etc. Those things need to be time-bound and measurable, because what you really want is a living, breathing strategy and execution plan that you actually follow. You don't want to write it up, say 'good, that's done' and then stick it somewhere to not look at it again until this time next year."
"That's why it's often really useful to have a coach, consultant or mentor," he explained. "Just someone who you trust who can actually help you find the time to do it when things get difficult, and to hold you accountable."
Paul says it can also be helpful to look at each task in the context of the wider business plan. While it's important to maintain a client base and ensure you're looking after existing clients, committing a certain amount of time each week to business growth is the only way to see real progress by the end of the year.
"Yes, it's important to maintain your client base and keep them happy, but actually look at everything you do on a weekly basis and think about how much time you can set aside for business development work," Paul said.
Read more: This seasoned banker is now a "high performing broker" in hospitality industry
"There's no point putting a plan together if you don't have the time to put it into action, so you should look at what you physically have in terms of time and resources, and what you can commit to given you need to deliver the work, and given your other commitments."
"You can set that time aside early on and you'll be on track to succeed, and once you've turned it into a habit, it'll become part of your everyday working existence," he concluded. "That's when you'll really start to see progress."