Building on existing client relationships today will go a long way in a post-pandemic economy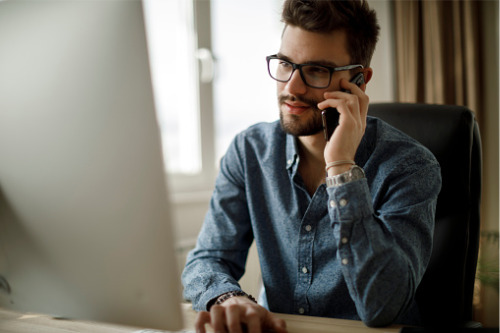 As New Zealand eases lockdown restrictions after Prime Minister Jacinda Ardern declared victory against the COVID-19 pandemic, the country now prepares for another long and tough battle – getting the economy back on track.
The recent lifting of the nationwide lockdown, which was among the strictest in the world, will be a measure of relief for New Zealand's battered economy as an estimated half a million Kiwis return to work. Economists, however, predict that the road to recovery will be an arduous one as job losses continue to mount.
While these are challenging times for almost every industry, including the lending sector, how advisers respond to these obstacles will ultimately influence their resiliency and long-term success.
New Zealand's road to recovery
A recent Bloomberg report stated that "some economists predict GDP will drop more than 20% in the second quarter before surging in the third, but they caution against reading too much into that bounce, saying the overall size of the economy will be much smaller for several years. That reflects both the immediate shock and the more prolonged damage to key industries such as tourism, where job losses are mounting."
Lenders agree, with Sharon Zollner, chief economist at ANZ Bank New Zealand in Auckland, saying: "Job security has taken a huge hit, as have household incomes, so discretionary spending will be well down even once we leave lockdown… The economy needs to reshape, and that's painful and slow."
Zollner expects unemployment to surge to 11% during the period.
Meanwhile, ASB Bank chief economist Nick Tuffley estimates it will take three years before the economy gets back to its pre-COVID-19 starting point.
The role of advisers – keeping clients informed
In the difficult months ahead, many clients will be turning to advisers for guidance – be it for their mortgages, investments, or insurance. During this time of uncertainty, advisers should put their relationships with clients at the forefront of their businesses.
Proper communication is critical if brokers are to help clients effectively navigate the rapidly evolving financial landscape. Clients should be able to turn to brokers for sound and timely information, which can lead to tangible and actionable insights. This is the best time for brokers and agents to show their value to clients by keeping them well-informed and running during the crisis.
"For advisers, it's about ensuring that they take the fear out of the situation for their clients," Financial Advice NZ CEO Katrina Shanks told NZ Adviser.
"All advisers should be ringing their clients and talking them through their situations to date, discussing things like their investments, their mortgages and their insurance, and ensuring that they're passing on their knowledge," she said.
"The world has changed significantly, and the next four months will be very different in terms of payments, what those look like and how they are going to impact client businesses."
Meanwhile, Abbott Group chief executive Mark Reid said: "It's understandable clients will put everything under the microscope during an economic downturn, but it's our job to ensure clients remain fully protected and are in the best possible position to withstand the lockdown and beyond"
"This is a dynamic situation. [Clients should] keep talking to [their] broker and ask for advice."
FSC chief executive Richard Klipin couldn't agree more when he told NZ Adviser that clients with advisers will be "more resilient and make better decisions."
Klipin added that the financial services sector and its focus on money management is central to many people's lives at the moment, something the Government acknowledged when it was identified as an 'essential service.' He said that customers will be turning to advisers en masse during this time, and that those who seek advice will be in a more resilient position than those who do not.
Strengthening existing client relationships goes a long way
Ultimately, clients will form judgements over who helped them during the lockdown. They will remember those who succeeded in addressing their concerns and those who faltered.
As what Share NZ CEO Tony Dench explained to NZ Adviser: "Clients are taking note and forming a judgement over what happened when the chips were down, and when things started getting tough. Who stood by, and who helped? Who tried to take advantage?"
This is the time when strengthening existing client relationships reaps benefits that can go a long way. To many brokers and advisers, taking care of their current customers will likely dictate how well they will attract new clients and establish new businesses post-pandemic.
To learn more about driving growth in the time of COVID-19, join Broker Connect – Australasia's first and only virtual event dedicated exclusively to mortgage professionals. Sign up for this free event today!