New report shows incomes have not kept up with surging home prices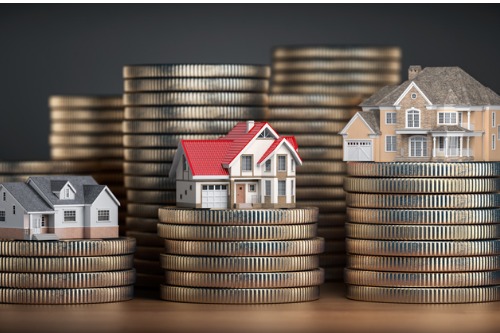 Housing affordability has continued to decline over the last year, according to research firm CoreLogic.
Figures from the research firm's NZ housing affordability report for the fourth quarter of 2020 showed that the national house price/value-to-income ratio climbed from 6.5 in the third quarter of 2020 to 6.8 in the fourth – the highest level since late 2016 (also 6.8) and equalling the record since at least 2004.
Read more: Report issues warning on worsening housing crisis
"Although incomes have fared better than might have been expected given COVID, average household incomes have not kept pace with property value growth," said Kelvin Davidson, senior property economist at CoreLogic. "Indeed, the latest Infometrics figures show a rise of just 1.3% in average household income in Q4 2020."
In contrast, CoreLogic figures showed that average property values across New Zealand surged up by 6.1% in the final three months of the year, and by 11.1% in the whole of 2020.
Meanwhile, for mortgage payments as a percentage of household income, CoreLogic's Q4 2020 figure was 33% across New Zealand as a whole, up from 31% in Q3 – despite further falls in mortgage rates.
According to CoreLogic, the figure is still lower than the long-term average (36%), but continued growth in property values and/or gradual rises in mortgage rates at some stage in the next few years could see this situation become "less favourable for existing homeowners."
"There is not currently a broad discussion about the potential for mortgage interest rates to rise once more, but in thinking about the economy as a whole, property owners may be more sensitive to interest rates rises than they have been in the past," said Davidson. "If interest rates rise from the current 2.5% to, say, 5%, that is a massive proportionate jump, and of course they apply to larger mortgages than we've ever had before too. That said, it's also worth pointing out that banks are still testing a borrower's ability to pay at theoretical 'serviceability' rates of 6.5% or more. So, this at least provides a degree of reassurance about our ability to withstand higher market rates."