New data reveals which four regions saw record median prices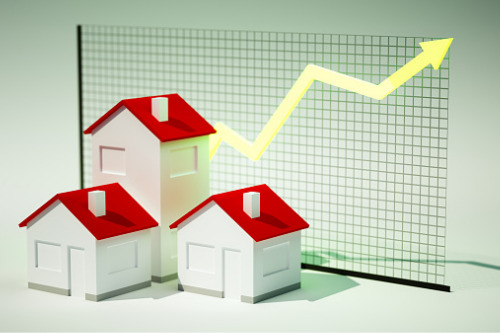 The median house price in New Zealand surged to a record $826,000 in July 2021 – a 25.2% increase from the $659,500 seen at the same time last year, according to figures from the Real Estate Institute of New Zealand (REINZ).
The institute's latest figures show that Auckland underpinned the strength in the New Zealand median, reaching a record median house price of $1,175,000 in July 2021 – up 28.0% from $918,000 in July 2020.
Read more: Is New Zealand's property market finally cooling down?
In addition to Auckland, three other regions reached record median prices.
They were Canterbury, with a 24.7% increase from $477,000 in July 2020 to a new record of $595,000 in July 2021; Manawatu/Wanganui, with a 31.8% increase from $440,000 in July 2020 to a record equalling $580,000 in June 2021; and Southland, with a 16.7% increase from $360,000 in July 2020 to a record equalling $420,000 in July 2021.
"House prices have continued to rise across the country as every region saw a year-on-year increase from July 2020," said Jen Baird, chief executive of REINZ. "The last two months have shown early indications that the rate of growth is starting to ease, however, it is too early to say whether this is the usual winter easing we would normally see or if the government's intervention in the market and signalled changes to the OCR [official cash rate] are starting to take effect."
Despite the surge in prices, REINZ revealed that the number of residential properties sold across the country decreased by 11.7% in July compared to the same time last year.
According to REINZ, the drop in sales volume in July is "far more aligned to the usual winter sales numbers, albeit in a high demand, supply constrained market" compared to July 2020, which was the first whole month of real estate market activity that occurred post-lockdown.
"July saw an easing in the number of properties sold across New Zealand, with an 11.7% decrease compared to July 2020 – although still showing strong numbers for a winter month with the number of properties sold in July 2021 higher than in 2019, 2018 and 2017," said Baird. "It is important to note that July 2020 was a particularly strong month as the country came out of COVID-19 lockdowns and completed delayed sales, so sales volumes were stronger than an average July."