Auckland and Wellington property prices take big hits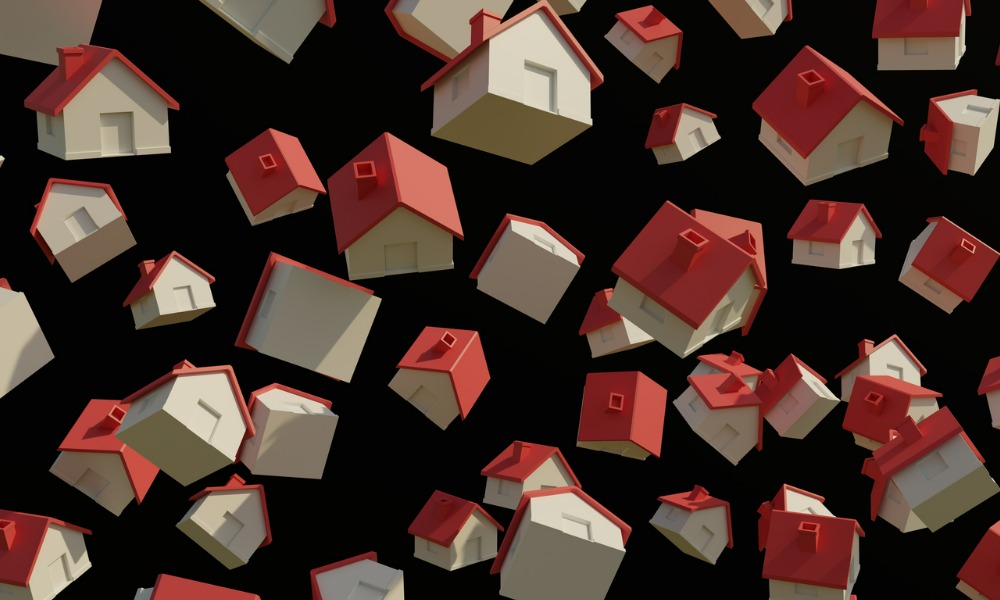 House prices fell in nearly every region in New Zealand, with two major cities especially taking big hits, according to the latest statistics from Real Estate Institute of New Zealand.
REINZ data showed a 12.2% fall in median sale price nationally over the year to $790,000, with Auckland house prices falling 18% to a median $1.05 million, while sales plunged 39% year-on-year.
Jen Baird, REINZ chief executive, noted, however, that the pace of the decline was easing, and the housing market had settled at its new pace, NZ Herald reported.
"With interest rates rising and banks stress testing at 8.1-8.5%, buyers' ability to secure finance and service a mortgage remains a key driver to buyers taking their time," Baird said.
From the median 29 days to sell a property in December 2021, it was now taking 40 days.
Regional median house prices fell everywhere in the country except for Northland, which saw a 3.3% increase, and Taranaki, which was up 5.1% from the prior year.
The median price in Wellington was down 20.2% year-on-year to $790,000. Canterbury's, meanwhile, dropped 3.7% to $655,000 over the year last month.
REINZ statistics for December showed only 1,327 houses were sold in Auckland – that's 45.1% lower compared to December 2021.
"We usually see a slowing of activity as we head into the festive season, and we are comparing this December to one that was right at the peak of the pandemic market," Baird said. "Buyer caution is evident in the drop in count of sales, down 23.6% month-on-month and down 39% annually from December 2021."
She said activity in the current housing market was weak compared to the long-term trend.
"This is leaving a lot of choice for buyers with a 55.3% increase in inventory, now sitting at 26,057 properties," Baird said.
She said now is a great time for some buyers to be in the market.
"If you can make the finances work, this is a good time to be a buyer," Baird said. "More stock, less competition and prices continuing to ease, will allow those who can get all the ducks in a row to buy well."
House prices unlikely to recover in 2023
Kiwibank economists predicted house prices would continue falling this year due to the slowing economy and a large number of mortgages rolling onto higher fixed rates, NZ Herald reported.
"We still see house price falls trough in annual terms at -15% in the current quarter," they said. "And house prices will continue to fall beyond the current quarter, but just at a slower pace."
Kiwibank predicted a recovery in the housing market was "a long way off" and probably not until next year.
"However, on the demand side net migration is turning around quickly and will see population growth pick up," the bank said.
ANZ said New Zealand was two-thirds of the way through the downturn.
"Prices are now around 15% below their November 2021 peak," ANZ economists said. "We maintain our forecast for a peak-to-trough decline of 22%."
Over the past year, fixed-term mortgage rates rose sharply, then spiked again in December.
"That followed the Reserve Bank's jumbo-sized 75 basis point increase in the official cash rate (OCR) and its signal of a much higher level of the OCR in the years to come," Westpac economists said. "With financial markets now turning their attention to the prospects of recession and OCR cuts at some point in the future, we think that term mortgage rates have now peaked or are close to it."
Westpac said the increases in borrowing rates so far, however, will take some time to work their way through the housing market, NZ Herald reported.
"We're still seeing a drop-off in new listings, as property owners choose to hold back rather than sell at a loss," the economists said. "That tends to slow the process of finding the new equilibrium price level and suggests that we'll see further falls in sale prices over the coming months."
Any thoughts about the declining house prices? Let us know in the comments section below.