The Government's first formal budget has been announced, but is it doing enough to tackle affordability?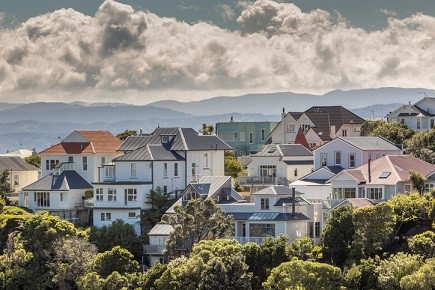 The Government's plans to step up housing development rates are 'commendable but problematic', according to Colliers International property experts.
The Labour-led coalition's first Budget was announced this week and included an apportionment of $493m towards the $2bn KiwiBuild programme, which aims to build 100,000 affordable homes over the next ten years. These funds will be used to set up a Housing Commission and buy residential development land, with the target of building 1,000 homes for first home buyers.
The Budget also allocated funding for 1,600 new state houses a year, and another $124m has been put towards insulation grants for homeowners.
According to Colliers research and consulting national director Alan McMahon, the Budget hasn't provided any new details on how the ambitions KiwiBuild programme is going to be realised.
"The Budget takes us a few small steps along the way to unlocking the housing problem, but it's not just about money – we need to do things differently," says McMahon.
"We need to change how we procure housing for both renters and owner-occupiers. Just throwing money at the issue isn't going to be enough, but it is encouraging to see this Government making housing a top priority."
Finding vacant land could also be an issue, McMahon said, and the Government needs to construct innovative and realistically feasible plans to achieve its targets.
"Finding enough available and developable land with infrastructure, and finding surplus capacity in the building industry, will make achieving the targets almost impossible – unless they are combined with some serious innovation," he says. "A funding boost for Housing New Zealand, with its ability to borrow from third parties, will accelerate the Government's planned housing output."
He also says a Housing Commission would be the ideal place to bring together innovative ideas, but that it would need to be set up with urgency for it to be efficient in achieving the Government's goals.
Colliers' national director of residential project marketing Pete Evans says the current level of new housing supply is not enough to meet the rising demand for new homes, and this should be mitigated with policies like shared tenure and rent-to-buy, which have worked well overseas.
"By contrast, this Government's approach so far has been trying to do the orthodox thing more quickly," he says. "Unless the Government directly subsidises buyers on a grand scale, it will need to find innovative ways around the 20% to 40% deposit problem without risking market distortion."
Related stories:
74% of young KiwiSaver members intend to use savings to secure a first home
KiwiBuild policy 'lacks attention to detail'