An online digital signature service has teamed up with a loan management system to speed up the loan application process.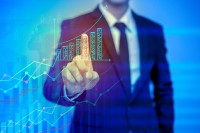 Online digital signature service Secured Signing has teamed up with loan management system, finPOWER Connect, which they say will allow borrowers to complete loan origination documents in just a few minutes.

"Integrating Secured Signing's capabilities into finPOWER Connect gives our customers the simplest path to offer borrowers the convenience of online signing, while ensuring they continue to meet their compliance obligations." said Paul Thompson, CEO of Intersoft Systems which developed finPOWER Connect.

"Customers are now able to access a reliable, powerful, local digital signatures platform without having to learn a new system or work across platforms."

Intersoft Systems said they had taken full advantage of the comprehensive integration toolkit (API) provided by Secured Signing, saving time for lenders and borrowers in the transaction process through 'a demonstrably authentic and tamper proof electronic original'.

They said the lender's staff will appreciate the convenience to send documents for online signing directly from within finPOWER Connect, saving on business cost and extra effort in working with paper.