A new survey has revealed fewer New Zealanders are making the most of budgeting to manage their finances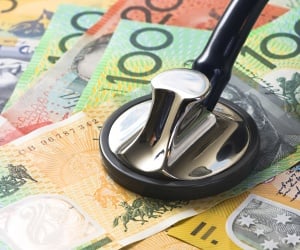 Fewer New Zealanders are using a budget to help them manage their finances according to the latest survey by consumer satisfaction company, Canstar Blue.
In 2014, 65% of Kiwis said they stuck to a budget, dropping to 60% in 2015, and now just 40% are sticking with a financial plan.
Canstar Blue recently surveyed more than 2,000 Kiwis to learn about their financial habits and how they rated their bank.
Canstar New Zealand
general manager,
Jose George
says to some, budgets can be scary, but in reality, everyone can benefit from a budget no matter what state they are in financially.
"But all budgets need to be realistic. A tight budget is harder to stick to, so it's important to be truthful with yourself about how much you really need.
"Generation Y is the best of the age groups at sticking to a budget with 43% claiming to keep track of their earning and spending compared to 36% of Baby Boomers.
"If you need help, there are plenty of great resources that you can tap into for advice, including information from
Canstar
and Sorted," George said.
Just over a quarter (27%) of New Zealanders are living pay day to pay day and some are uncomfortable about their financial future
Those feeling the most pressure are more likely to reside in Hawke's Bay, Taranaki and Nelson, and women (30%) are more likely feel financial pressure than men (24%).
A similar percentage (23%) in the survey said that they felt uncomfortable thinking too much about their financial future, said George.
"Feelings of financial worry are more common amongst women. Twenty five per cent of women are worried about their financial future compared to just 20% of men."
Though some anxiously wait for their next pay to come in, close to half of those surveyed are paying off their credit card in full each month (49%). Baby Boomers are the most likely to clear their debts every month (67%) compared to Gen Ys (35%). And more than a quarter of Kiwis in the survey don't even have a credit card (26%).
Saving for retirement
Close to half (45%) of New Zealanders say they are saving for their retirement in one way or another.
Northlanders are the least likely of all the regions to be saving for their retirement through Kiwisaver, a private super or any other investment (26%).
In comparison, Wellingtonians, those from Taranaki and Nelsonians are the most active in saving for retirement.