One expert estimates some projects may now be facing delays as long as eight months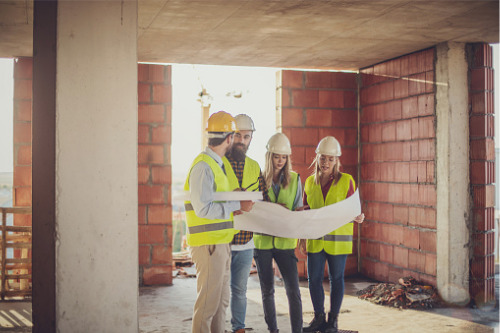 Several industry experts have warned that New Zealand has dropped off the global construction material supply chain, which threatens to stall the country's building sector.
Julien Leys, chief executive of the New Zealand Building Industry Federation (NZBIF), told real estate firm Bayleys that post-pandemic business model reviews by global shipping and building supply companies meant New Zealand is no longer included on their supply routes, with supplies getting only as far as Australia.
Read more: Construction going strong, floating and fixed rates stable - economist
Leys estimated some projects may now be facing delays as long as eight months.
"Before COVID the supply chain appeared to be fine, but the pandemic exposed the fact it was a lot more fragile than anybody realised. We have to find a way to manufacture things ourselves and fill those supply gaps," he said.
Meanwhile, Trina Farr, business manager for construction intelligence firm Pacifecon, told Bayleys that the building sector is seeing flow-on effects from supply issues.
"Businesses that manufacture in New Zealand have seen increased demand where otherwise there might have been more overseas competitors supplying," said Farr. "Some are ordering stock as soon as they've won a job, despite the project not commencing for some time. Some businesses have completely reviewed their purchasing and project management systems."
And Leys added that the full impact of the pandemic on New Zealand's construction supply chain is yet to be realised.
"We are in a new phase now," said Leys. "The immediate impact of COVID has passed and we're starting to see some of the bigger disruptions. The situation we have right now is really complex to solve – it's nothing the industry has seen before."