Mortgage adviser says it's a huge blow to first-home buyers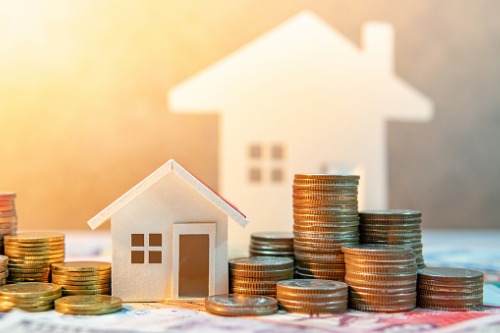 Dunedin's house prices have increased 18% over the past year – outperforming other major centres, according to CoreLogic's latest report.
The report found that the median property value in Dunedin jumped to $514,680, an 8.7% increase compared to the previous quarter. The city's average property value is also more than Christchurch's average property value of $507,852.
Nick Goodall, head of research at CoreLogic, said the increase in the city's property values has been mainly driven by the lack of listings and banks loosening serviceability rates.
"Outside of that, I think Dunedin's local economy is going relatively well as well. So healthcare and social assistance is a key local employer there and that's still going quite strong on top of the fact there's the whole new hospital being built down in Dunedin, which is contributing to the local economy," Goodall told Otago Daily Times.
Read more: Southland property market hits all-time high
Ben Fleming, mortgage adviser at Mortgage Link Otago, commented that the increase in house prices was a huge blow for first-home buyers.
"That's a massive increase in terms of deposit. People have got to get together 10% to 20% [deposit] ... That's an extra $10,000 to $20,000 just to get the same property," he said. "You've also got to service that [extra] $80,000 lending as well ... It's hard for young people getting into the market and trying to purchase property on one to two incomes."
He believes that a lack of properties on the market may have been to blame, adding: "There [aren't] a lot of listings on the market. I think they're only sitting around 200 to early 200s and it's been like that for the past 12 months. We've seen a number of people come back and forth looking to purchase the same property when obviously one person can get it, if any of them."
Fleming advices those who want to enter the market to consider combining deposits with a friend and buying together.
"These days people are renting with their friends until their late 20s anyway, so if you're in your early 20s, you've got a friend in a similar position, you're able to secure a property and get a couple of mates in there as well, that will always help," he said.