Commonwealth Bank of Australia has warned of global risks as it posted its half-yearly earnings.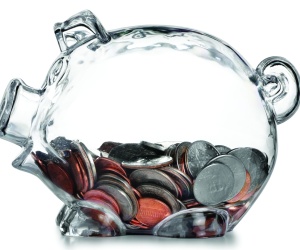 (Bloomberg) -- Commonwealth Bank of Australia warned of global risks facing the nation as it posted a 3.9 percent increase in half-year profit, driven by growth in mortgage and business lending.
Cash profit, which excludes one-time items, was A$4.80 billion ($3.4 billion) for the six months ended Dec. 31 from A$4.62 billion a year earlier, the Sydney-based lender said in a statement Wednesday. That compared with the A$4.74 billion estimate from five analysts surveyed by Bloomberg.
Commonwealth Bank is the first of the country's big four banks to report its most recent earnings, helping investors judge the quartet's ability to withstand global forces including a slowdown in the Chinese economy and lower commodity prices. Australian banks are also staring at slowing profit growth as regulators demand banks hold more capital. Global volatility concerns our customers, and presents challenges here in Australia, Chief Executive Officer Ian Narev said in the statement.
"The overriding feeling is global banks are in a tough spot and the Australian banks have no doubt got caught up in the overall malaise," Chris Weston, chief markets strategist in Melbourne at IG Ltd., said by phone. Commonwealth Bank's "numbers are good but they're not going to shoot the lights out."
Commonwealth Bank shares have lost 15 percent this year, more than the 8.8 percent decline on Australia's benchmark S&P/ASX 200 Index.
Unchanged Dividend
The nation's biggest mortgage lender kept its interim dividend unchanged at A$1.98 per share. Australian bank dividend payouts are at risk as lenders come under pressure to raise more capital amid a potential rise in bad debts.
The bank's net interest margin, a key measure of lending profitability, was 2.06 percent, unchanged from the previous six months but down 5 basis points from the year-ago period. At the same time, expenses for soured loans in the most recent six- month period jumped 28 percent to A$564 million from a year earlier.
Retail-banking profit at Commonwealth Bank rose 8 percent, while earnings from its institutional banking and markets business declined 6 percent. Wealth-management income gained 7 percent, it said.
Raising Capital
Commonwealth Bank raised A$5.1 billion through a rights offering last year to meet new capital rules as part of a record A$20 billion capital raising by Australia's largest lenders.
The nation's largest banks will need to add a similar amount in equity in the next two years, according to the mean estimate of four analysts surveyed by Bloomberg, putting a drag on stock prices and dividends.
Global credit market turmoil helped push the average cost of insuring bonds from the four biggest Australian banks up 43 basis points this year to 126 basis points on Tuesday, a level unseen since July 2013. Reduced risk appetite is also affecting banks' funding costs, with CBA last month pricing 5-year Australian dollar bonds at a 115 basis-point spread over the swap rate, 35 basis points wider than its peers achieved last May.
Combined, the four pillar banks sold over A$25 billion of local bonds in 2015 and raised more than $49 billion in overseas debt markets, according to data compiled by Bloomberg.
Commonwealth Bank's business year ends in June, compared with September for its main competitors. National Australia Bank Ltd. reports its quarterly update Feb. 16 and Australia & New Zealand Banking Group Ltd. follows the next day.
Westpac
Banking Corp. doesn't provide one.