Despite the restrictions, there are ways for overseas buyers to own a property in the country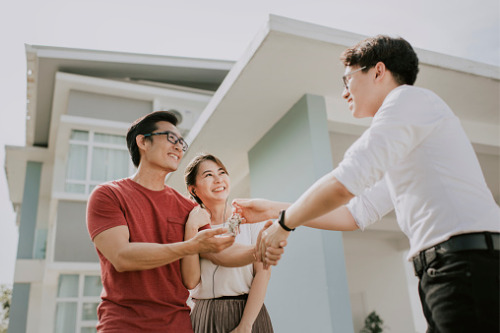 New Zealand's successful handling of the coronavirus pandemic, coupled with its rapid economic turnaround, has sparked renewed interest in the nation's property market from foreign buyers.
With many countries still struggling to address the impact of the COVID-19 crisis, Bindi Norwell, chief executive of the Real Estate Institute of New Zealand, noted an uptick in overseas investors considering a move to the country but government restrictions have become a hindrance.
"The foreign buyer ban is impacting their ability to purchase property and may impact their decision-making process around whether they would consider a move to New Zealand in the future along with issues around visas [and] international travel," she said.
Despite the restrictions, some real estate experts believe New Zealand will maintain its status a property investment hotspot.
"It is virtually impossible now for investors from the UK, US or China, among others, to buy a residential property in New Zealand," Mark Harris, co-founder and managing director of New Zealand Sotheby's International Realty, told Tatler Asia.
"There will be some levelling off of the overall market with these new real estate policies by the government, but I think with all this turmoil that has been going on around the world, places like New Zealand will continue to be popular. It will maintain its potential for long-term property investments."
What are the restrictions in place for foreign home buyers in New Zealand?
In August 2018, the government amended the Overseas Investment Amendment Act banning most non-resident foreigners from purchasing existing homes by classifying these properties as "sensitive land" and introducing a residency test.
The changes resulted from concerns that overseas buyers were pricing out their local counterparts in the housing market.
Before the ban, Chinese investors were among the largest and most active offshore property buyers in New Zealand. There were also reports of wealthy Americans purchasing properties in rural parts of the country as a retreat in case of a global crisis.
Foreigners with residency status in New Zealand, however, are not affected by the ban, along with Australian and Singaporean nationals because of existing free-trade agreements between the countries.
Overseas buyers are also still allowed to make limited investments in large apartment blocks and hotels.
How can foreigners buy a property in New Zealand?
According to Toitū Te Whena Land Information New Zealand's (LINZ) website, foreigners can purchase off-the-plan apartments in large developments if these developments have one of following certificates. Each certificate carries different rules.
1. Transitional exemption certificate
Foreigners purchasing off-the-plan residential apartments in developments with a transitional exemption certificate can do so without the need to apply for consent. They must also be the first buyers of the apartment and must settle before August 22, 2023. The buyers are not required to sell the property and can live in it if they choose to do so.
Currently, registration for buildings with a transitional exemption certificate is closed and no new developments will be added. The full list of developments can be viewed here.
2. Exemption certificate
Overseas buyers of apartments in developments granted an exemption certificate must purchase the property before the construction is complete. They are, however, prohibited from living in the apartment, but are not required to sell it.
Under the terms of the certificate, developers are allowed to sell only 60% of the total number of units in the building to overseas persons. The developers are also required to maintain records and provide a copy of the certificate to the buyers before they enter into a sale and purchase agreement. The complete list of developments with exemption certificates can be accessed here.
3. Individual application for consent
Foreigners who want to purchase an off-the-plan apartment in developments that do not have a certificate, or exceeding the 60% limit, must apply for individual consent. To be eligible, the development must have at least one multi-storey building. Each building should also house at least 20 apartments. Buyers are not allowed to live in the apartment and must sell it a timeframe set by the Overseas Investment Office (OIO). The consent fee is $2,040.
One thing to note is that New Zealand citizens are not permitted to purchase an apartment on behalf of an overseas person. Doing so can result in legal penalties for both the resident and the foreign buyer.
The table below summarises the different rules for overseas persons investing in apartments in New Zealand.
| | Can buy | Can live | Must sell | Needs consent |
| --- | --- | --- | --- | --- |
| Transitional exemption certificate | Yes | Yes | No | No |
| Exemption certificate | Yes | No | No | No |
| Individual application for consent | Yes | No | Yes | Yes |
Source: Toitū Te Whena Land Information New Zealand