Government commits to finalise regulations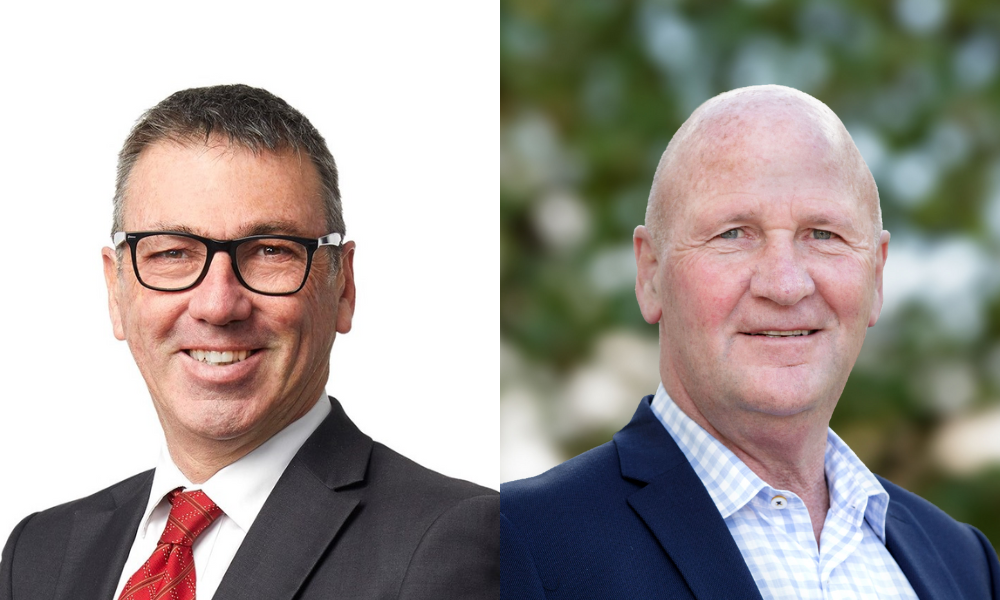 The government says that tougher buy now pay later regulations are on its radar but confirms that further work is required.
Minister of Commerce and Consumer Affairs Duncan Webb (pictured above left) told NZ Adviser that getting the right rules for the right kind of lending was "top of mind" for the government.
BNPL are short-term, zero interest retail loans. Consumers receive goods immediately with a portion of the price paid upfront and the rest paid in instalments.
BNPL providers (e.g. Laybuy, Afterpay and Zip) are not currently captured by the Credit Contracts and Consumer Finance Act (CCFCA), because don't charge interest, credit fees or take security interest over goods.
Amid growing concerns that BNPL could be creating financial hardship for some consumers, former Minister of Commerce and Consumer Affairs David Clark announced in November that "better checks" to protect vulnerable consumers from falling into BNPL debt traps were underway.
Draft regulations to apply the CCCFA to BNPL have been released, for which feedback closed on March 10, 2023.
While the Australian government has committed to regulating BNPL under the nation's Credit Act, the New Zealand government is yet to do so.
Webb confirmed that the New Zealand government had agreed to introduce greater consumer protections for buy now pay later, with consultations on the recently drafted regulations having given effect to this.
Feedback on the draft regulations has indicated further work was needed to "strike the right balance", he said.
"It's important we introduce greater protections for consumers while also ensuring that consumers can continue to access this low-cost form of credit," Webb said. "My intention is to finalise regulations this Parliamentary term."
According to Centrix data, BNPL arrears represented 10.5% of accounts behind on repayments in March – a record high. Arrears have since retreated to 9.9%, according to Centrix April figures.
Amid concerns that vulnerable consumers are taking out multiple buy now pay later loans with different providers, Centrix has developed a new daily credit reporting system, called PayWatch.
It tells BNPL providers if a new customer is behind on their repayments with other providers.
Centrix managing director Keith McLaughlin (pictured above right) told NZ Adviser that PayWatch went live in May, and that the three major BNPL providers (Afterpay, Zip and Laybuy) were on board.
Information on BNPL accounts that are seven days in arrears is uploaded into Centrix. When a new account is opened, Centrix is able to verify if the consumer is in arrears with another BNPL provider, McLaughlin said.
Amid concerns consumers could fall into debt as a result of having multiple BNPL accounts across different providers, this initiative helps vulnerable consumers and supports responsible lending, he said.
"It's a way of controlling arrears from a consumer protection but also for the service provider to have some transparency around the consumer's position," McLaughlin said.
Distinct from working on a monthly cycle (such as a credit card), BNPL works on a weekly cycle, meaning that over a month, there is risk that someone can fall three payments behind, he said.