They say the Reserve Bank's proposals go far beyond what is necessary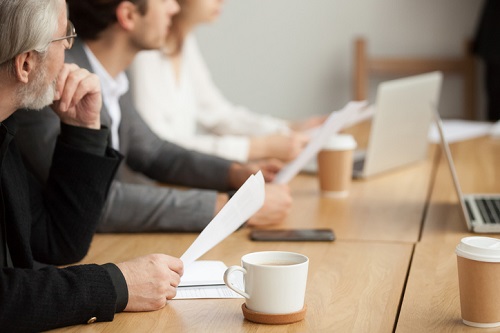 The Reserve Bank has released the submissions provided by the industry in response to its capital review paper, and majority of major banks have taken a strong stance against the proposed changes.
In its paper, the Reserve Bank outlined the risks and cost of potential bank failures, and has proposed that the amount of capital held by banks should increase by 20-60%. New Zealand's banks say that while they support its overall goal of ensuring banks are well-capitalised, the proposals go far beyond what is necessary to ensure a sound financial system and prevent a banking crisis.
ANZ New Zealand says that current capital requirements are 'appropriate' for New Zealand, and that additional conservatism is not necessary. It highlighted the stress testing results of the past several years as well as PwC's analysis, which concluded that New Zealand's banks are "well capitalised on an internationally comparable basis, standing in the top quartile of international banks."
ASB says it does not support the level of capital requirements proposed in the Reserve Bank's paper, and that it would risk "negatively impacting New Zealanders and the broader economy," noting that it may lead to price increases for first-home buyers and small businesses. It says a full macroeconomic cost benefit analysis should be completed before any action is taken, and that this should be the key factor in determining the final capital settings.
Westpac says the proposals "go significantly further than is required to meet [the Reserve Bank's] objectives, and go well beyond international norms and would create a productivity drag." It says they are unnecessarily conservative, and would "significantly impact" the cost and amount of credit available to borrowers.
BNZ has made an alternate proposal to lift requirements to 16% for "systemically-important" New Zealand banks, but says that it is difficult to accurately assess the costs and advantages of the Reserve Bank's proposal without a full Regulatory Impact Analysis. Nonetheless, it says the potential costs would likely outweigh the benefits, and that the Reserve Bank should proceed with caution before implementing any changes.
Kiwibank highlighted that the proposed changes would put New Zealand-owned banks at a particular disadvantage, saying that they would find it hard to issue "hybrid capital" of the type outlined by the Reserve Bank.
"Any proposed changes should ensure that there are no undue advantages to particular parts of the industry," it stated. "To adopt the proposals in the Consultation Paper and the in-principle decisions made to date in the Review would result in a widening, not lessening, of the regulatory advantages enjoyed by the Australian banks."
What do you think of the Reserve Bank's proposed capital requirements? Leave your thoughts in the comments below.