Manager says mortgage adviser diversification is becoming more vital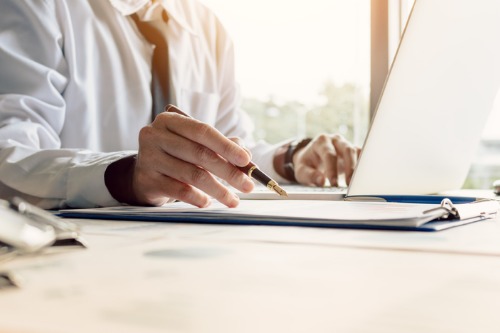 Mortgage advisers have traditionally stuck to dealing with the kind of finance they know best, but a growing specialist lending market means they now have more opportunity to explore entirely new areas of lending – and a engage whole new roster of clients.
The term 'diversification' has been thrown around more and more since the events of the Australian Royal Commission, and broker groups have begun nudging their advisers to explore options beyond traditional property finance. According to Adrienne Church, General Manager at small business lender Prospa, venturing into an unfamiliar type of lending may be worrying – but it is also necessary as the lending market expands, and the property market remains as unpredictable as it inevitably always is.
Prospa is the most recent entrant into New Zealand's growing non-bank lending space, and Church says the sheer volume of small businesses in the country means this area is ripe for advisers to tap into.
"Advisers who haven't explored small business lending before should recognise that the opportunity is huge," Church told NZ Adviser.
"There are around 500,000 small businesses in New Zealand who need capital to keep moving and growing, and they have been underserved by banks and traditional lenders."
"Some advisers may feel nervous about diversifying into small business lending because it's unfamiliar, but they should know they're making the right decision," Church continued. "Now is really the time to act, and we ourselves provide our partners with a suite of marketing tools and education resources so they can start growing their business straight away."
The small business lending market opportunity in New Zealand is estimated to be at around $4 billion, and these are business owners who have been traditionally underserved by the main banks. Church says that there has been a big shift in adviser mindsets in Australia, with more and more beginning to write commercial loans – a shift that is slowly starting to make its way to the New Zealand market.
"Diversification is vital for advisers who want to create new revenue streams and grow their business," Church said.
"Advisers are starting to recognise the need to protect their business from regulatory and market changes. Those advisers who aren't diversifying are missing out, and there are partners like Prospa who can make the step to small business lending simple. We can even show them how tap into their existing client bases as they may already have numerous clients who also run a small business or know a small business owner that needs access to finance."
"Prospa was the first online lender to recognise the value of the adviser channel," Church concluded. "We've been providing support to advisers for over five years in Australia and are excited to be doing the same here in New Zealand. We encourage any adviser out there to reach out with questions."