Jen Taylor is hitting her stride and tackling the post-pandemic economy as Taylored Mortgages enters its second busy year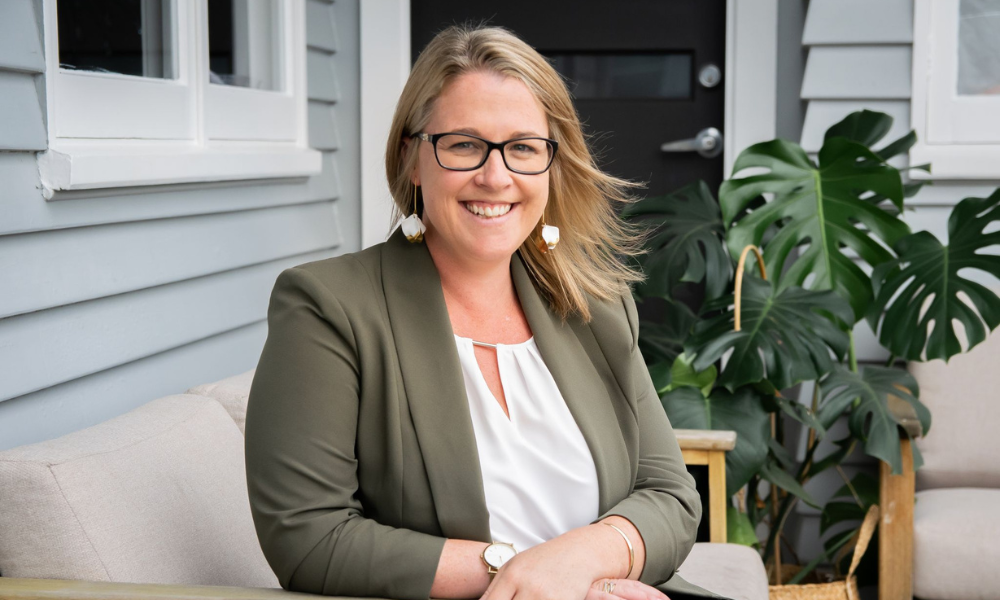 This article was produced in partnership with Astute Financial Management Ltd
Bennett Richardson of New Zealand Adviser sat down with Jen Taylor, founder and director of Taylored Mortgages, to discuss her experience setting up a boutique advisory in the middle of the pandemic and get her take on the future of the lending business in regional New Zealand
Perhaps it was serendipity, or perhaps it was typical of regional New Zealand.
When Jen Taylor decided to back herself at the end of 2020, she was inundated with advice and support.
"I guess it's one of those stories where everyone banded around me," she said.
But she never imagined that a little over three months later she would be opening the doors of her own mortgage advisory firm Taylored Mortgages and doing business the way she always wanted.
Taylor realised in a "light-bulb moment" that with nearly 15-years' experience in the industry she had the connections to make a business out of people coming to her for financial advice and that there was a growing gap in New Zealand's regional economy for good advice from someone who had clients' interests at heart.
"My personality is about helping people," she said.
"We want people to relax and be comfortable with what we're doing."
This is particularly true in the current environment with interest rates on the rise, the steam coming off a hot property market and the media churning out attention-grabbing headlines.
Property prices in New Zealand, including in the city of Palmerston North where Taylor works, rose by around 40% over the pandemic. This makes the drop of a few percent in the last few months of little concern to most owner-occupiers, she said.
She admitted that people who need to move from a fixed rate in the 2% interest zone may be in for a shock.
"But every client that got lending in the last 24 months has had a test or stress rate of around five and a half to 6%," she explained.
"So as long as nothing drastic has changed with their financial position, they may need to just tweak their budget to allow for this."
Taylor said that educating clients correctly is key to handling the current period of change.
"That's going to be the biggest challenge moving forward to continue to generate business and making sure they actually [say] this is going to be okay," she said.
"We're not going to get you into a position where you can't afford your lending."
But the role of education goes much further than reassuring clients. Taylor helps with teaching financial literacy at local schools as well as charity outreach such as providing Christmas presents to needy children or donating funds to the local hospice – initiatives she hopes to expand in the future.
This kind of personal touch helps build trust, an important asset in an economy at an inflection point with more people worrying about their loans.
"Who are the clients is going to come to? Are they're going to come to people where they were treated potentially just like a number, or to people that actually really helped them through the [loan application] process?"
She said non-banks will play a growing role in post-pandemic New Zealand and she has already seen examples of them rescuing people from mortgagee sale-type situations.
She said non-banks may involve some short-term pain with higher rates, but the long-term gains are worth it if clients can remain in their home.
"They definitely serve a purpose, with the banks tightening up."
Banks narrowing both their lending criteria and the range of products on offer is a change that works in favour of mortgage brokers.
"The banks are [generating business] for us, they're shutting the door not wanting to see clients," she said.
She has hardly had time to catch her breath in the last 12 months with COVID, changes to lending rules and being a parent to two young children.
The firm, which operates under the license of financial advice provider Astute NZ, would shortly be employing another administrator to help spread the workload, and she was also considering a move into the insurance space.
"We're kind of in this massive growth period," said Taylor.
Taylored Mortgages offers a different advice experience that takes things back to basics. Jen and her team go on the journey with clients, whether it's their 1st, 2nd or 10th property and are right by their side throughout the whole process. With over 15-years' experience in the financial sector, Jen has always had a passion for doing right by her clients and helping them succeed. Her drive to support people and help dreams come true means she and her team are with you throughout the entire lending process.