Report reveals changes in prices and stock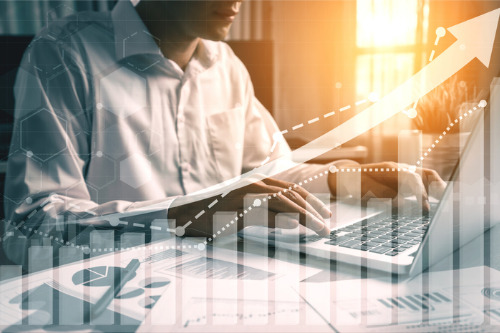 The New Zealand housing market broke another record in July 2021, with the national average asking price reaching an all-time high and national inventory hitting a record low, according to the latest realestate.co.nz data.
The website's NZ Property Report for July 2021 revealed that the national average asking price hit an all-time high of $893,794.
The Central North Island recorded the highest increase in asking price, up 48.0% to $771,169 in July 2021 compared to the same month last year. It was followed by Manawatu/Wanganui (up 25.8%) and Wellington (up 25.0%), with average asking prices hitting $629,249 and $920,050, respectively.
Other record highs in July 2021 included Hawke's Bay (up 23.8% to $774,353), Bay of Plenty (up 23.7% to $907,527), Waikato (up 17.3% to $769,086), Northland (up 16.5% to $799,763), Canterbury (up 16.4% to $612,722), Southland (up 14.6% to $464,180), and Otago (up 14.0% to $590,968).
"When records began in 2007 through to 2013, the national average asking prices rose by about $50,000 over that seven-year period," said Vanessa Williams, the spokesperson for realestate.co.nz. "In the following five years, they rose by about $200,000. But since the end of 2019, they've gone up by $200,000 again in the last two years."
Meanwhile, Central Otago/Lakes District replaced Auckland as the most expensive region to purchase a property, despite having its tourism intake impacted by COVID-19. The average home in the region is now priced at a record $1,210,233.
Although dethroned, Auckland still hit another all-time high last month – with the asking price now at $1,177,528, up 19.3% on July 2020.
Read more: Is New Zealand's property market finally cooling down?
By contrast, according to the report, New Zealand now has only 12,684 homes available to purchase, down 34.8% compared to the same month last year – a 14-year record low. Coromandel, Northland, and Nelson & Bays saw their housing stock more than halved in a year, plummeting by -60.0%, -53.6%, and -53.5%, respectively.
Williams commented: "The Coromandel is often an outlier – the region is always attractive to buyers and investors alike, so it's no surprise that availability is tight. There were 150 homes available to buy in the region at the end of June, a record low for the bach lovers' peninsula.
"But at its peak in December 2010, Northland had over 4,600 properties available to buy. Now, it has just 470 – a drop of 90% in nine years," she continued. '"Although on a smaller scale, Nelson & Bays is a similar story. At the height of its housing availability, the region had 1,072 properties to buy. This month, it had only 166."
Canterbury (-48.6%), the West Coast (-47.3%), Central Otago / Lakes District (-47.2%), Southland
(-41.4%), and Taranaki (-24.9%), also hit 14-year record lows, according to the report.
On the bright side, Wairarapa saw housing stock increase last month, with 136 homes available to purchase, up 13.3% since last year.