The bank also raised its term deposit rate offers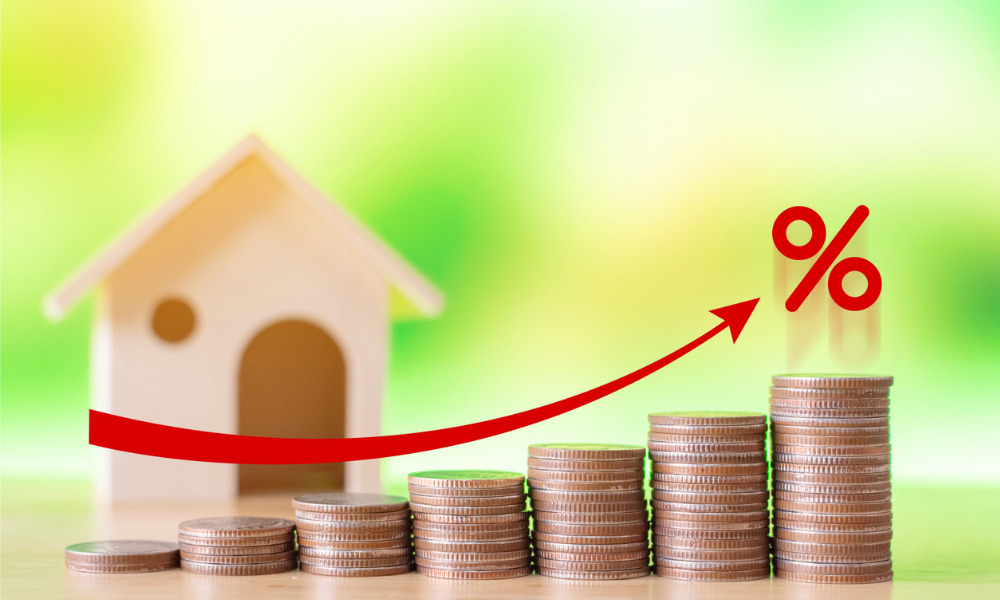 New Zealand's largest home loan lender has lifted its fixed rate offers for all terms out to three years.
ANZ's new one year rate is up +30 bps to 4.85%, the bank's two-year fixed rate is up +10 bps to 5.35%, while its three-year rate is up a similar +10 bps to 5.65%.
Read more: ANZ announces mortgage rate rises
The rate changes follow the Reserve Bank of Australia's surprising +50 bps official hike and puts rates at all the highest "specials" in the current home loan market, which probably signals where its main rivals will be shifting soon, interest.co.nz said.
Read next: Home loan lending down by 30% - Centrix report
The RBA move will increase wholesale rates regionally, including for New Zealand, and follows the closing of the wholesale rate markets.
Wholesale swap rates have been trending up recently after they took a detour down following international trends – a decline that most banks didn't follow with fixed rate cuts at the time.
With the central bank signalling that chunky rate rises are coming from most reviews out past September, wholesale markets are pricing those in and that could strongly influence local interest rate swap market levels.
ANZ also raised its term deposit rate offers, by +10 bps up to +30 bps. The bank's new six-month rate is now 2.5% and its new one-year rate is now 3.15%. But unlike other lenders, ANZ still doesn't have any term deposit offers of 4% or greater.
interest.co.nz provided a snapshot of the lowest advertised fixed-term mortgages rates currently on offer from the key banks:
Below 80% LVR

6 mo

1 yr

18 mo

2 yrs

3 yrs

4 yrs

5 yrs

as of June 7, 2022

%

%

%

%

%

%

%

ANZ

4.95
+0.30

4.85
+0.30

5.15
+0.25

5.35
+0.10

5.65
+0.10

6.35

6.45

4.49

4.49

4.85

5.25

5.55

6.35

6.45

4.39

4.55

4.9

5.25

5.45

5.79

5.99

Kiwibank

5.10

4.85

5.19

5.39

5.55

5.79

4.59

4.49

4.89

5.19

5.49

5.79

5.89

Bank of China

4.45

4.8

5.10

5.40

5.70

5.90

China Construction Bank

4.35

4.45

4.85

5.19

5.45

6.15

6.35

4.29

4.29

4.85

5.19

5.45

5.75

5.95

4.18

4.84

4.95

HSBC

4.49

4.39

4.89

5.15

5.39

5.69

5.89

ICBC

4.39

4.29

4.79

5.09

5.35

5.65

5.89

sbs Bank

4.65

4.55

4.89

5.19

5.39

5.79

5.95

TSB

4.45

4.34

4.9

4.99

5.35

5.55

5.75