NZ ranks as the sixth least affordable country to buy a home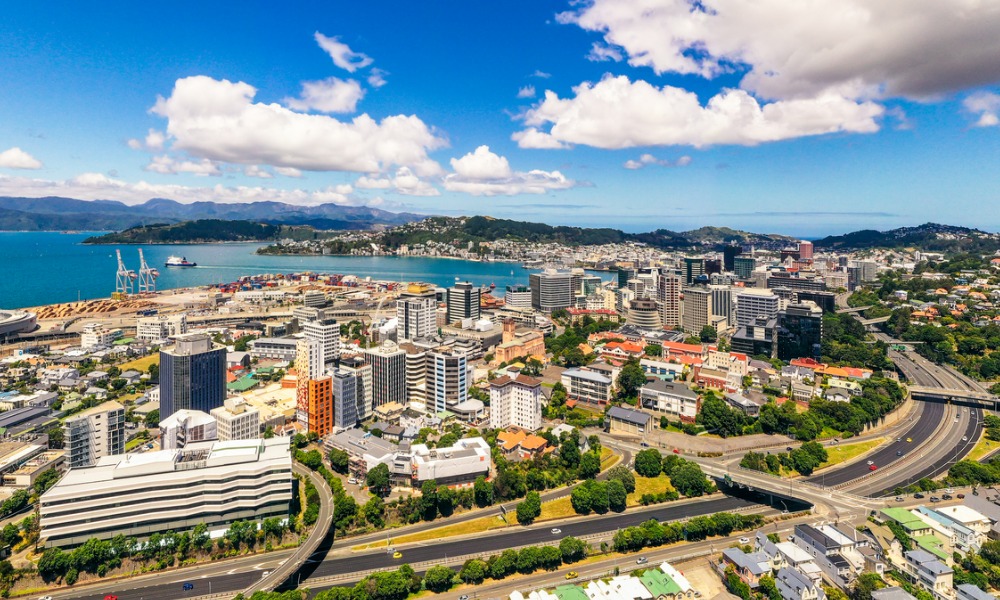 Land restrictions and declining global interest rates have been cited as reasons that housing affordability in New Zealand is a major issue. But those are not the only factors. Here is what you need to know about housing affordability in New Zealand—why prices are so high and why it is such an important issue.
Is housing affordable in NZ?
The short answer to that question is: no, not particularly. In fact, according to the 2022 Global Cost of Property report, released by Compare the Market, New Zealand actually ranked as the sixth least affordable country in the world to purchase a property.
The report measured affordability ratio as the cost per square metre as a percentage of income, based on an average property price per square metre of $6,602, and an average post-tax household income of $37,110. The report found that housing in New Zealand, with an affordability ratio of 17.8%, was less affordable than 32 other countries, including Australia, Canada and the UK. (Australia ranked 11th least affordable and the UK ranked eighth.)
Some reasons that make housing in New Zealand unaffordable include rising property prices, living costs, property shortages and stagnant wages. It should be noted, however, that many of these issues are facing other nations as well, and not just New Zealand. "New Zealand's ranking has stayed consistent in comparison to other nations, which indicates that the tough market buyers are facing is not unique to Aotearoa," Hannah Norton, Compare the Market spokesperson, told Newshub.
Will houses ever be affordable again in NZ?
It does not appear that housing will be affordable again in New Zealand any time soon. While economists predict currently unsustainable housing prices will drop in 2023, it remains unlikely they will fall more than 20% to where they were at the end of 2020. (Between March and December of 2020, house prices rose 13%.)
Most economists agree that a reasonable measure for affordable housing is for prices to stay within three times household income, meaning a drop in average home prices of 66%. It is highly unlikely, however, that home prices will drop by that much in 2023—or anywhere near it.
Economist Tony Alexander told Stuff that he predicted house prices to grow again at the rate experienced in 2021 but that it could take up to 20 years for that to be the case. Much more likely, he explained, is that home prices will reach a low by mid-2023 and remain there for an extended period.
Why are NZ house prices so high?
For the past 20 years, the trajectory of home prices in New Zealand has been steadily increasing, even if prices have been falling (slightly) over the past few months. For instance, the median house price in July of 2022 was an astronomical $810,000—compared to the median house price in the year 2000, which was roughly $170,000. To understand this dramatic increase, a recent report by the Housing Technical Working Group, a joint initiative of three agencies, looked at what drove these rising prices.
The report—which focused on the Hamilton and Waikato area—found that the tax system, land restrictions, and declining global interest rates combined drive up housing prices. Construction costs and population growth, on the other hand, were found to be factors, although less impactful. On the issue of land supply, the report found that changes to the tax system impacted the value of urban land more than the housing supply, or rents.
Reasons why housing affordability is an important issue
One major reason why housing affordability is an important issue in New Zealand is that roughly 300,000 NZ families are living in unacceptable housing conditions due to poor housing and overcrowding. And housing affordability is only getting worse. House prices and rents in New Zealand have risen over the past 20 years much faster than household incomes. In fact, the average New Zealand household can cost up to eight times more than household income. For context, home prices that are three times more than household income are considered affordable.
This housing affordability crisis is keeping New Zealand families in a cycle of poverty. A significant portion of most household budgets go toward housing and therefore determine the standard of living. If the majority of household income goes toward home costs, there is less for other basic needs like education, medical care, food, clothing, and transportation.