The country's most popular city is also one of its safest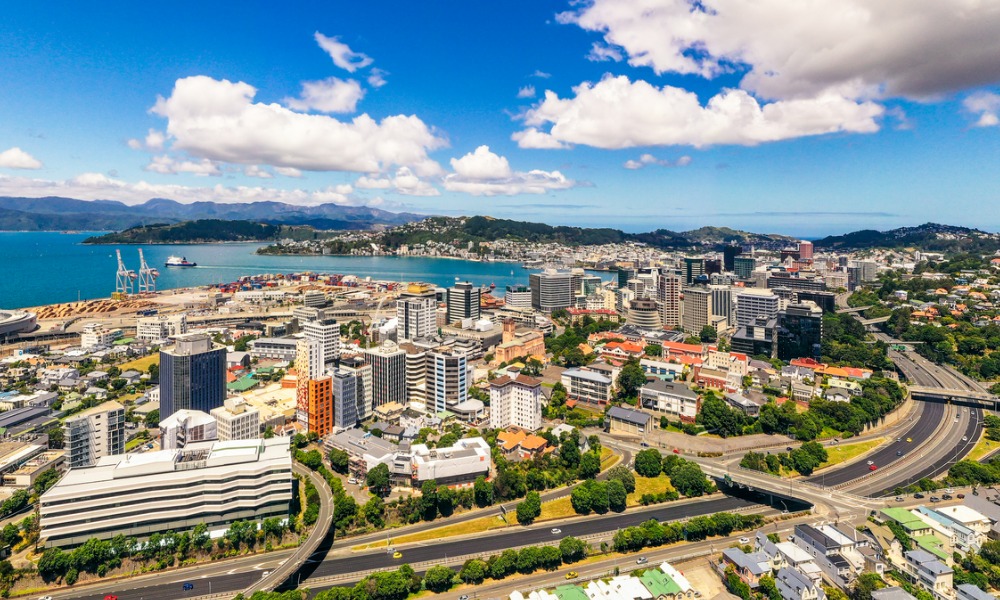 New Zealand is a major centre for ecological tourism and idyllic cities. When we speak about safety in this island nation, we're referring to low crime and geographical stability. Here are the six safest places to live in New Zealand and what they have to offer.
Wellington
Wellington, the capital of New Zealand, has been dubbed the safest large city in the country, and consistently ranks among one of the safest cities anywhere in the world. Robberies and shoplifting are the more common offenses in this small city, but it is safe enough that older children are able to cross the city on public transport alone to get to school.
While the population of Wellington hovers around 400,000, it is still a city, which means it can be rowdy in some parts of downtown during the weekend. Most residents remain cautious at night in the core and around central parks. For these reasons, travellers are encouraged to be aware especially when they are in crowds. Any serious offenses or issues are, however, rare. And if you are an expat, you will likely be able to find your community due to the diversity in Wellington.
Just beyond the city, Wellington is bordered by hillside regions which deliver some of the most spectacular views in New Zealand. You should know that the city sits on a geographic fault line, meaning that while rarely severe, earthquakes have been known to occur. To be extra safe, residents are encouraged to keep emergency kits handy.
Hamilton
Hamilton is the safest city in New Zealand in terms of natural disasters like volcanic activity, tsunamis, and earthquakes, which can be common in other parts of the country. Hamilton faces a lower threat because of its inland location. Now less than an hour from Auckland due to a commuter train, this small city of 130,000 also offers attractive housing at lower prices than most other centres, and provides a great quality of life if your passions include fitness, family living, and gardening. The location is also ideal for anyone who loves surfing, since it is only a half hour's drive from beautiful beaches like Raglan.
Hamilton also boasts a large themed garden as well as several other open green spaces, and is welcoming to all cultures as well as offering a strong arts scene. While Hamilton's crime rate is slightly higher than other areas, with a significant jump in the last three years, violent crime remains low. Visitors are advised to take the same precautions they would at home.
Christchurch
Christchurch is not only considered one of the safest places to live in New Zealand—it also ranks among the best all around. Located on the South Island, Christchurch is one of the first choices for expatriates who move to New Zealand. It not only offers a low crime rate, but also a very high safety rate. Furthermore, if you head just south of the city to Selwyn, you will find the lowest crime rate in New Zealand. An affluent rural district, Selwyn is expanding and offers newly built homes within an hour of the Christchurch International Airport.
In Christchurch, it is important to keep in mind that the safety rate drops when walking alone at night, which is essential to remember if you are going for a stroll after dark. In addition, the city's geographical location offers both pros and cons. Located on a flat area, it is open to growth. On the negative side, it is prone to earthquakes and has been hit hard as recently as 2011.
Auckland
Auckland is the most populated city in New Zealand, with 1.5 million residents, and is known as a melting pot of cultures. Despite its size, however, Auckland also boasts an extremely low crime rate. It offers a safety index slightly lower than Wellington's, but it remains unusually high especially when walking alone throughout the day.
Centred around two large harbours, the city offers residents and travellers alike world-class food, a rich history and numerous entertainment options. Auckland also has a lot to offer anyone who loves the outdoors, such as Auckland Domain, the city's oldest park, as well an abundance of beautiful beaches.
Queenstown
Queenstown offers both low crime and geographical stability. Expats, in particular, love the city's cosmopolitan feel and beautiful scenery, as well as its new homes. For these reasons, Queenstown is one of the more popular centres in the entire country.
If you love the outdoors, the region also offers the country's most famous mountain ranges known as The Remarkables. This is an important destination for backpackers and outdoor enthusiasts who travel to the area to hike and participate in adrenaline sports.
Wairarapa District
Most famous for its wine, the Wairarapa District is a quiet region known for its low crime rates. In fact, the city of Carterton has one of the lowest crime rates in New Zealand. But while the rural region offers stunning views and many glittering bodies of water, the district is susceptible to geographical risks such as rising sea levels and earthquakes.