Rising interest rates are not helping, says expert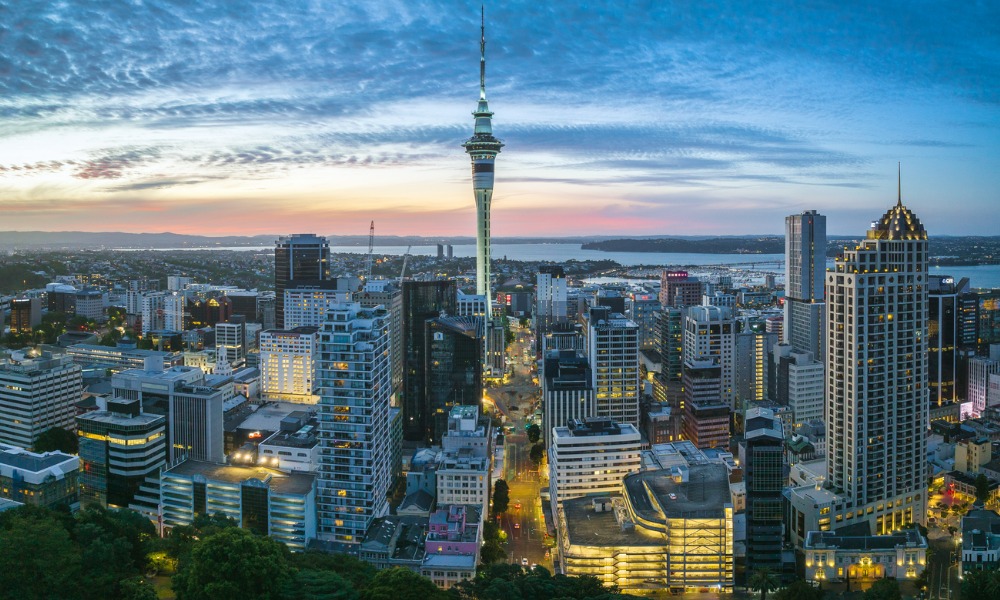 The housing market in Auckland is undeniably in a downturn. Whether or not it is crashing, or will crash in the near future, remains to be seen. While one expert called an all-out crash high unlikely, many residents and families are feeling the housing crunch. Here is what the numbers tell us—and how the housing market in Auckland got where it is.
Is the Auckland housing market crashing?
The Auckland housing market is less in a crash and more in a downturn, as prices have dropped significantly from the market peak. Declines in most of the city's suburbs is also being felt, although not everywhere. From the peak of $1.3 million in November of 2021, the median house price in the region fell by 13.5%, the Real Estate Institute reported. That percentage means the median house price dropped to $1.12 million at the beginning of the summer, making Auckland the only region in New Zealand to fall annually.
While different areas of Auckland have been impacted differently, Auckland City's median house price dropped the most sharply, according to the Real Estate Institute. Prices there fell by 12.9% annually from a median of $1.35 million last May to $1.18 million in July. Prices also dropped significantly in Papakura, by 4.0% to a house median of $864,000. The North Shore lagged not far behind with a drop of 1.9% to a median of $1.3 million.
In Auckland's suburbs, prices dropped by at least 1% in 119 of the city's 206 suburbs over the last three months, according to data from CoreLogic. Thirty-six suburbs, meanwhile, dropped less than 1%. Auckland also had five of the nation's 11 suburbs that saw median prices drop by over 5%, which included Pakuranga Heights (6.7%), New Windsor (6.3%), Rosedale (5.5%), Waterview (5.5%), and Avondale (5.0%).
Rising interest rates: could they be the culprit?
Rising interest rates could very well be the cause of Auckland's housing market downtown, according to Brad Olsen, the principal economist at consultant company Infometrics. "You've got a lot of people out in the market who just aren't able to get the same finance that they were a year before because of how much interest rates have increased," Olsen told the Associated Press. "The banks are being a bit more cautious given affordability challenges and not wanting people to overburden themselves."
Olsen's comments came after a recent Real Estate Institute of New Zealand report that found median house prices nationwide fell 1.8% annually from $825,000 in July of 2021. That drop was sharper in Auckland, where home prices dropped by 5.6%, and in Wellington, where prices were down 5.9%. Even with that marginal decline, however, the average value of a home in New Zealand remains at $810,000. The median price in Auckland, by contrast, sits at $1.1 million.
This drop in house prices comes at a time when unemployment is at a near record low of 3.3%, economic growth has stalled, and inflation has ballooned to 7.3%. On top of all that, mortgage interest rates are hovering around 6%—a significant leap form 3% last year. Despite these factors, Olsen believes that while house prices will continue to decline for the remainder of 2022, a crash remains unlikely. "This is just the other side of the rollercoaster starting to come back down," he told AP, "but we are actually still pretty high off the ground."
Other possible factors behind Auckland's housing market downturn
The current housing market crisis stems, in part, from the increase in population or demand for investment outpacing the city's housing supply. Because Auckland residents have demanded their homes to be large and free-standing over the last few decades, the type of housing being built also impacted the average cost of a home. Currently, real estate market speculation pits first-time homebuyers against investors, spurring price rises that have outpaced salary and wage growth.
As mentioned, Auckland has the median house price in New Zealand, and over the last 15 years, the median house price in the city has nearly tripled. In the last five years alone, the median house price in Auckland has risen by more than 35%. Due to these numbers and factors, fewer and fewer Auckland residents are able to afford to purchase a property—therefore missing out on the financial security that home ownership usually provides. It also places a major segment of the population at a disadvantage both in the short term and the long term.