Credit scores affect a borrower's chances of getting a mortgage, but lenders also consider other factors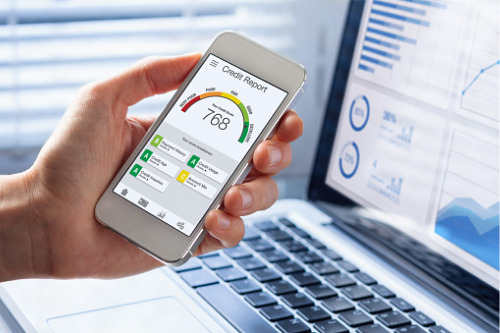 Recent studies have shown that an overwhelming number of New Zealanders do not know enough about one crucial factor that could impact their chances of securing a home loan – their credit score.
A previous survey by credit reference agency Credit Simple found that more than 90% of respondents do not know their credits scores, while over 70% do not have an idea what a credit score is. A separate study by financial comparison site Canstar revealed that out of the 2,733 Kiwis interviewed, 60% did not have a clear understanding of how a credit score works.
This lack of understanding can cause borrowers to miss out on better deals, potentially costing them thousands of dollars due to higher interest rates, if not resulting in an outright rejection of their home loan application.
So, how does a person's credit score affect their chances of securing a mortgage? Does a bad score mean their homeownership dreams are over? Let's dig a little deeper.
What is a credit score?
A credit score is a numerical representation of a borrower's reliability or creditworthiness. The score usually ranges from 0 to 1,000 and shows lenders how well a potential borrower manages their finances, as well as their ability to make mortgage repayments.
There are three main credit reporting agencies in New Zealand – Centrix, Equifax, and Illion – where borrowers can avail of their credit report, including their score. The table below sums up each provider's score ranges, along with the chances of qualifying for a home loan.
| | | | | | |
| --- | --- | --- | --- | --- | --- |
| | Low | Fair | Good | Very Good | Excellent |
| Centrix | 0 to 494 | 495 to 649 | 650 to 768 | 769 to 845 | 846 to 1,000 |
| Equifax (via My Credit File) | 0 to 509 | 510 to 621 | 622 to 725 | 726 to 832 | 833 to 1,200 |
| Illion (via Credit Simple) | 0 to 299 | 300 to 499 | 500 to 699 | 700 to 799 | 800 to 1,000 |
Sources: Centrix, Equifax, illion
Excellent
For scores in this range, getting approval for a home loan is going to be easy as the risk of defaulting is considered extremely low. Lenders may even offer borrowers more loan options.
Very Good
A score in this range means a borrower's creditworthiness is high – and so are their chances of securing a mortgage.
Good
Borrowers in this bracket are still considered in a good credit standing with a low risk of defaulting on their mortgage. Their chances of getting a home loan approved is still good.
Fair
Lenders may see a borrower as having a high risk of defaulting on their loan if their rating falls in this range. Lenders will need to evaluate the applicant's financial situation before approving their mortgage.
Low
The chances of getting a home loan are very low for borrowers in this credit score range. There are still a few lenders that may grant loans, but interest rates will be higher.
How are credit scores calculated?
Credit scores tell lenders a lot about a borrower's credit health. According to credit union group NZCU, a credit score is calculated based on both the positive and negative financial history found within a person's credit file. The group listed several factors influencing credit scores, including:
A person's oldest and youngest accounts, as well as the average age of these accounts.
The age of the current line of credit.
How active the accounts have been, including home loans, car or vehicle loans, private bank loans, study loans, rent, retail instalment finances from private lenders, and other similar activity.
The number of accounts opened recently.
Overdue or late payments, including any payment defaults.
Any enquiries made to the credit report over the last five years.
Monthly repayment history, including credit cards, mortgages, car finance, hire purchases, home loans, car loans, or any other form of loan or credit.
Payment history for other everyday expenses such as electricity and energy bills, gas, and phone accounts.
Court judgements against a person, in the case of outstanding debts, Non Asset Procedures (NAP), Summary Instalment Orders (SIO), and bankruptcies.
How do credit scores impact home loan applications?
A credit score usually impacts three major parts of a person's borrowing ability:
If they can borrow.
How much they can borrow.
What interest rate they are charged.
However, credit scores are not the only factor lenders consider when approving a home loan. Lenders also check a person's income, debts, expenses, assets, and employment history to ensure that they can afford the loan being provided.
Consumer website MoneyHub interviewed major lenders across New Zealand to find out what they do with a person's credit file, including if these financial institutions engage in positive reporting – meaning reporting the type and amount of credit a customer has received and how repayments are going, as an alternative to only sending negative reporting, which includes missed payments. The table below applies to mortgage, credit card, and personal loan applications.
| | | | |
| --- | --- | --- | --- |
| Bank | Positive reporting | ​Agency credit data is sent to | Agency credit data is requested from |
| Australia and New Zealand Banking Group (ANZ) | Yes | Equifax | Equifax |
| Auckland Savings Bank (ASB) | Yes | Multiple | Multiple |
| Bank of New Zealand (BNZ) | Yes | Equifax | Equifax |
| | No | Undisclosed | Equifax |
| | Yes | Multiple | Multiple |
| Kiwibank | Yes | Equifax | Equifax |
| | No | Equifax | Equifax |
| | No | Undisclosed | Undisclosed |
| Westpac New Zealand | Yes | Equifax | Equifax |
Source: MoneyHub
Can borrowers still get a home loan with a low credit score?
Having a bad credit history or a poor credit score does not necessarily mean a person's homeownership dreams are over. Borrowers can still apply for a home loan from non-bank lenders. These lenders offer home loans to high-risk borrowers or those with low credit scores. These loans, however, often have higher interest rates and limited loan options because of the risks involved.
For borrowers who have a low credit score and are planning to go this route, it is best to consult an experienced mortgage broker as they know which lenders offer home loans that fit their financial situation.
New Zealand's average credit score exceeds pre-pandemic levels
The latest credit indicator outlook from Centrix has revealed that the average credit score across New Zealand has exceeded the pre-pandemic median of 634, reaching 649 last March, a slight dip from the record-high 652 in the month prior.
According to the report, Kiwis' rising credit scores are an indication that people are "looking to take advantage of the cheap money that is available to invest or spend" as interest rates drop and fewer people are worried about job security.
However, the credit reporting agency warned that several mortgage holders could start missing repayments, especially with the end of the government's mortgage deferral scheme.
Credit scores plunged to about 585 at the height of the pandemic in April last year.
According to Centrix's most recent data, credit scores hit their highest level in Marlborough and Nelson at 690 and 685, respectively, while the Gisborne region recorded the lowest average score at 609. The table below shows the average credit score per region before, during, and after the pandemic according to Centrix's report.
Region

Period

Pre-pandemic

Lockdown

March 2021

Northland

632

579

641

Auckland

626

587

646

Waikato

615

576

639

Bay of Plenty

618

560

634

Gisborne

603

546

609

Hawke's Bay

612

567

627

Taranaki

617

590

634

Manawatu-Wanganui

622

567

625

Wellington

650

598

667

Tasman/Nelson

684

642

685

Marlborough

655

596

690

West Coast

639

576

675

Canterbury

642

591

656

Otago

648

623

656

Southland

651

582

650

National

634

585

649
Source: Centrix Indicator Outlook Report March 2021