What's causing it – and where do we go from here?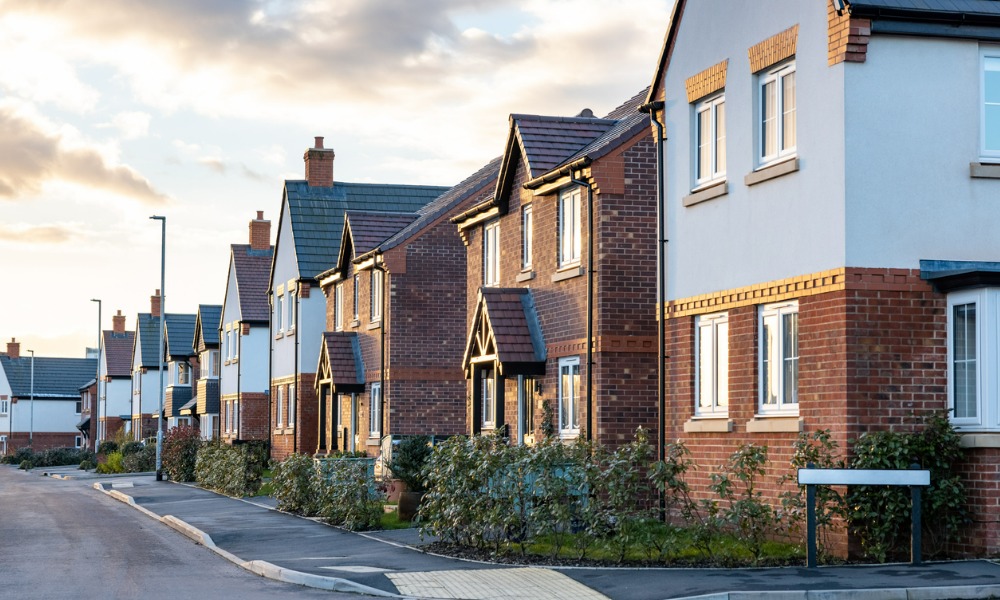 Auckland is facing a housing crisis and has been for some time. Part of the blame has been put on New Zealand's increasing population as well as a housing supply shortage. Here is what you need to know about the factors contributing to the Auckland housing crisis and the government programmes and policies that are addressing it.
Factors that contribute to the housing crisis in Auckland
The Auckland housing market has been red hot for the past 10 years and it doesn't show any signs of letting up. But how did we get here? Here are two key factors that have had a role to play.
NZ high population. The population of the largest city in New Zealand has exploded over the last 10 years—and the increase in population is expected to increase by nearly 650,000 people by 2048. That trajectory would take the population of Auckland from 1.6 million to more than 2.3 million. Those figures put a lot of pressure on housing supply, which has not met the demand and continues to lag behind.
Lack of housing supply. Once an indicator of financial security, owning a home or property has been viewed as a long-term investment. Due to the current supply and demand problem that Auckland housing is facing, the demand for speculation and investment in the real estate market has made it more challenging for first-time homebuyers. Low supply makes the cost of properties rise, which in turn justifies more investment.
Proposed solutions to fix Auckland housing crisis
Kiwibuild. Kiwibuild was a programme designed to increase affordable housing by building 100,000 homes in 10 years. While in opposition, the Labour Party made Kiwibuild its flagship policy and on election in 2017 put the plan into motion. The programme quickly ran into trouble and missed its target of 1,000 newly built homes in the first year. After the policy was rethought and the initial targets tossed, Kiwibuild has built nearly 1,400 homes and over 1,200 are under construction.
New planning and housing density rules. When tackling the housing problems facing Auckland right now, boosting supply is considered critical. Toward that end, more and more government policies are calling for new planning and housing density rules. One such policy was the National Policy Statement on Urban Development, which restricted councils from halting development by eliminating car parking requirements in urban areas and banning height limits of under six storeys. In 2021, legislation unveiled by Labour and National forces town and city councils to allow buildings up to three storeys to be built without a resource consent.
Shared ownership schemes. Shared ownership schemes, also known as rent-to-buy, help low-income families achieve homeownership through shared equity arrangements where the government or an organisation owns a portion of the home, which is then paid off over time by the owners. These types of schemes allow for interest rates and deposits under the market rate.
Increase the use of prefabricated housing, and offsite manufacturing methods. Building more prefabricated homes and other off-site methods for manufacturing is a good way to increase housing supply in Auckland. It also makes the process of building that much cheaper and faster. Toward that end, changes were made to the Building Act in 2021 that allow prefabricated housing builders to get certification, which streamlines the consenting process and limits inspection requirements.
Build-to-rent options. This is the development of multi-unit residential buildings for longer-term rentals instead of selling to individual owners. Build-to-rent is seen as another way to alleviate the housing shortage in Auckland. Think retirement communities and student housing, both of which would free up additional housing.
Selling home for relocation could be the biggest win
Selling your home for relocation would be the biggest win, especially compared to demolishing. You end up moving into a new home that better suits your needs, another person or family gets a new home, and the planet's resources are spared. You also avoid the cost of demolition.
Additionally, relocating is a good way to mitigate Auckland's housing crisis, since it feeds into the demand for housing and provides an extra entry point into the supply chain. Beyond giving you a cash incentive, it also helps potential first-time homebuyers make their way up the property ladder.