Young broker juggles motherhood and being a financial adviser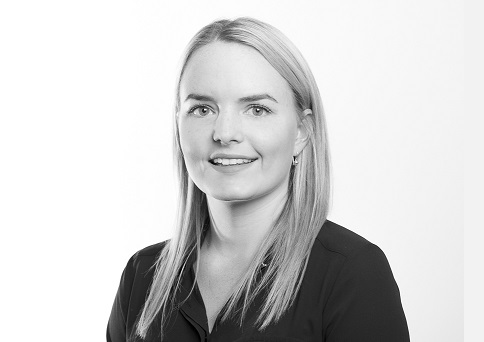 At 27, and with a 10-month old daughter, Lisa Barton is a young working mother and a young female broker operating in a male dominated industry that is still rooted in old school practices and conservatism.
But while Barton said this can be overwhelming at times, it also gives her the drive and motivation to work hard and to "show everyone I have what it takes to be present in this industry".
Barton says she has received a lot of support from her male colleagues and peers to become a Registered Financial Adviser, and is both a mortgage and insurance broker for MoneyEmpire. She previously worked for
Westpac
for nine years, and was encouraged to become a financial adviser after dealing with many brokers herself while in various roles for the bank.
Being a working mum will always have its challenging, however Barton credits the nature of her role as a financial adviser for its flexibility, which allows her to work from home when she needs do.
"I get to work around my daughter's schedule and have a great work, life balance. Having the flexibility to be a mum and a financial adviser makes it all worth it from both sides.
Barton said her advice for other young women wanting to enter the industry would be "go for it". If you have a passion for helping people reach their goals, protecting the things they love, and building great relationships, then this is the place for you, she said.
Barton said she had a "huge drive" to offer insurance that will protect her clients' future because many people "don't realise until it's too late to get insurance, or the impact (not having) insurance can have on the person or family members.
"Most people I come across stay away from insurance purely due to cost, and because they think they don't need it as they're fit and health. However, being fit and healthy is the best time to put a policy in place.
"People may think they don't need it or can't afford it because they think the cost might to too high – this is where I come in and tailor insurance to the right level of cover and budget. Some insurance is better than no insurance", Barton said.
Barton also works closely with first home buyers trying to get into the near impossible Auckland market by working on saving strategies to secure a deposit, to helping clients source solicitors for conveyance and sourcing builders for builder's reports. The vast majority of Barton's first home buyers' clients are Auckland based.
She said her number one aim is to help her clients achieve their goals. "The majority of my clients are first home buyers and working with them from start to finish is the best feeling. Seeing them make the financial changes to start the process of their journey in becoming first time home owners is awesome.
Barton said she was focused on building long-term relationships with her clients rather than having a one-off transactional relationship.
"I have a passion for helping people reach their financial goals whether they may be big or small. I like to understand their full financial situation and more frequently think outside the box to see how we can make things work based on their situation".
Barton advises on life, medical, trauma, income and fire and general insurance, as well as mortgages – specifically helping young people get into their first homes.
Related stories:
Online chat key for client relationships
Modern insurance for tradies