Christchurch broker Scott Miller says regulation and the tightening of lending requirements will see more people turn to brokers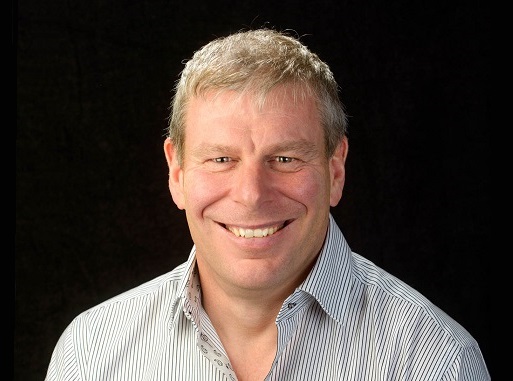 Scott Miller of Advanced Mortgage and Insurance Solutions talks to us about running his Christchurch-based brokerage and why increased industry regulations will turn more people to mortgage brokers.
Q: Who or what has inspired you to become a mortgage broker? What led you to this industry?
A:
I came back to New Zealand after living in the UK for 12 years, and I didn't really know what I wanted to do. A comment from my mortgage broker at the time that got me thinking about broking. Years later here I am, still loving what I do.
Q: What is the best part of being a broker?
A:
Helping people reach their goals. I get just as big a kick out of seeing a first-home buyer succeed than I do in helping experienced property investors.
Q: What's the hardest, most challenging part?
A:
Over the last few years, there's been a huge change in the way applications are assessed, and the information required in assessing an application. Most applicants are simply not aware of what is in front of them when applying for finance, and can easily feel overwhelmed.
Getting the right balance between the expectations involved, and keeping the excitement of purchasing a property (particularly for first-home buyers), can be challenging.
Q: Tell us about the insurance side of the business.
A:
We have had a few goes at getting the insurance piece right, although our intentions have always been well founded, we have struggled to get the right balance. Recently we completely overhauled our systems bringing a stronger focus to fire and general. The results have been amazing and have brought about a much higher uptake of risk products.
Once our clients see the benefits of what we can do with their house and content insurance, they are more receptive to listening to what can be put in place to protect themselves, their assets, and their families.
Q: What do you think has been the secret to your professional success?
A:
Hard work and always doing what is right for the client.
Q: What was your most memorable client experience?
A:
There have been a number of great experiences, however, if I had to choose one it would be helping a client purchase a house for his family and a business just after the GFC hit. The two purchases were completed with one application. To this day the client's still talking about what we achieved.
Q: How would you sum up brokers in three words?
A:
Bloody hard work.
Q: What do you see as the biggest opportunity for brokers in 2018?
A:
In my opinion, regulation and the tightening of lending requirements will see more and more people turn to brokers. Keeping it simple and friendly in front of clients, while tackling the challenges behind the scenes, will provide fantastic opportunities in 2018.
Q: What do you think of RBNZ's LVR changes?
A:
For what was needed, necessary. However, the recent easing should be followed by further improvements, particularly if they could be focused on the first-home buyer market.
Q: Does the industry need more regulation?
A:
In general, no. However, the move to change the consequences of advice given by QFEs is welcomed.
Q: Outside the broking business, what else do you enjoy doing?
A:
I cycle between 100 – 150kms a week, enjoy boxing, working on a 1994 NC35 I've just purchased, and doing work around the home.
Q: If you were the Prime Minister for one day, what would you do?
A:
Get rid of fake news
Q: If you could have dinner with any three people (dead or alive, excluding family or friends), who would you invite and why?
A:
Neil Armstrong – One step………. need I say more.
Barack Obama – To hear what it's like to be elected and be able to govern.
Michael Schumacher – I thought the dedication to his sport was inspiring, and his subsequent injury sad.
Q: Complete this sentence: If I wasn't in mortgage broking, I would be...
A:
In the shed working on the NC35.
Related stories:
Brokers should embrace technology, industry changes
Loan Market place to go for first-time buyers