Apricity Finance CEO is out to help SMEs grow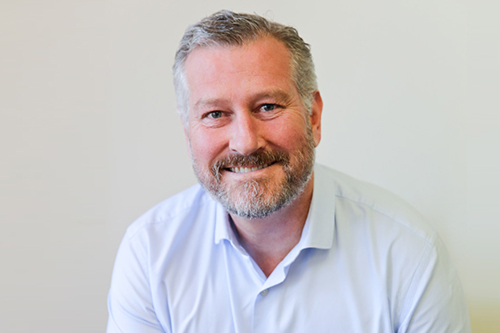 If Apricity Finance is good at understanding the needs of SMEs, that's partly because it's a small business itself, says CEO and founder Linden Toll.
Toll, who started Apricity Finance in 2013, is on a mission to help SMEs by changing the financial lending landscape. Toll and his fellow directors felt that bank finance options for SMEs were sorely lacking and that the factoring models were inflexible and difficult for small businesses to understand.
Through Apricity Finance, Toll's pursuit has been to help SMEs grow by reducing their most common cash flow headache – waiting for payment of invoices. Apricity Finance offers a flexible and responsive invoice finance product without the usual lengthy contracts or complicated fee structures.
The company's first office opened in New South Wales in 2013. Going from strength to strength, 2016 saw the non-bank lender open offices in Brisbane, Melbourne, Sydney and Auckland.
While it has helped more than 60 SMEs across Australia and New Zealand to achieve financial freedom, Apricity Finance's small size means it can offer clients the 'personal touch' – something Toll sees as integral to its success.
"We have a very flat structure; I don't think there is one client who I haven't personally met in our book across Australia and the majority in New Zealand," said Toll.
This easy access is important for SMEs, who tend to struggle to find finance options.
"Banks take a long time to assist, and generally people need quick answers and a nimble approach to getting finance into place in a way that's understood by both the end-user and the supplier," said Toll. "It's about wading through the options and being educated. SMEs – especially at times like this - should be using trusted advisers – accountants, lawyers who can help you. Brokers who understand the product."
Prior to starting Apricity Finance, Toll – who holds a Bachelor of Laws from Macquarie University - had an extensive career in finance, first at the Sydney Futures Exchange as a pit trader. This piqued his interest in financial markets and gave him insights into the impact large financial institutions can have on both individuals and the economy itself.
It's this understanding that made him want to "shake up the market" with a credit model that met a need that banks simply weren't responding to.
"The banks spend vast parts of their budget on advertising that they look after SMEs. The truth is they don't necessarily do that. They are very good at dealing with credit cards and home loans and the like, but SME balance sheet stuff they don't push hard," said Toll.
"Invoice financing has been done for years, but not necessarily well," said Toll. "If you can provide bigger advances based on the strength of the end debtor then it becomes a really usable proposition. It's about getting more cash back into your business so you can utilize it to meet the profit margins you are working towards.
"The beauty of our product is you use it when you need it, and don't pay anything when not using it; it has that flexibility. You are using it to generate that great big rev-up you need at times of growth."
In New Zealand, Apricity Finance is committed to working closely with brokers, accountants and advisers to drive education and awareness of invoice finance as a viable solution for SMEs.
With an offer that includes greater flexibility, reliability and simplicity, Apricity Finance is passionate about working with businesses that are experiencing growth; taking on new opportunities or tendering for bigger contracts. The goal is to ensure that when the time comes to invest in more staff, hire or buy new equipment, or settle existing debts, SMEs understand the benefits.
Apricity Finance pays 'up to 95%' of customers 'invoices, but since its credit model means it only looks at debtors of a certain quality, Toll says that in reality, most customers qualify.
"We have very good referral advisers who understand what we are looking for. So the ones coming to us through an adviser know they are going to get through."
Visit www.apricityfinance.com or call 0800 277 424 for more information.
Visit come to see in an official or professional capacity More (Definitions, Synonyms, Translation)