Mortgage broker Kris Pedersen on his biggest achievement for 2017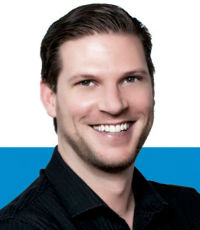 Kris Pedersen of Kris Pedersen Mortgages came third in our inaugural
Top Adviser Rankings
, which were announced last month.
First position went to
David Windler
of The Mortgage Supply Co, while second place went to
Bruce Patten of Loan Market.
Pedersen, a specialist in investment property finance, said buying property, whether the family-home or investments tends to be the biggest investment most people make in their lives, so it's important they get the best advice.
"It's good getting deals across the line and assisting people with wealth creation. My brand has always been very property investment focused. So, it's definitely a bit of buzz when you see someone who has a deal that they could make some good money out of, but maybe they've been turned down by a bank and you managed to do something creative to get the deal across the line," Pedersen said.
Pedersen starting mortgage broking 10 years ago, entering the market during the Global Financial Crisis (GFC) that presented many challenges, but was a fantastic training ground for building the business.
Although the job isn't always easy, Pedersen said he loves the fast dynamics of the industry, which keep him interested in the job.
"I have a propensity to get bored quite easily and this industry keeps me interested because there's always something going on. I couldn't work in an industry that stayed the same the whole time.
"Setting up prior to the GFC was a big learning experience.
"Initially when I started, 50% of my funding would have been in the non-bank lending market, and New Zealand doesn't have the same non-lender market that it used to prior to the GFC. We had a lot of second tier funders who's pricing was reasonably close to the banks, there wasn't a massive differential. We had a lot of different options compared to what we have now.
"I really enjoyed it back then because they were so many different solutions to come up with. So, it was definitely challenging going into the GFC where we saw a huge number of funders pull out of the market or fall over (finance companies). It got to a stage where they were only a few funders operating there for a few years. It got pretty tight, in regards to their (lending) criteria for a while."
Pedersen said 2017 has been a massive year for his business with big investment in technology, and expanding the main mortgage broking business to include an insurance arm.
Pedersen said he was excited about getting the insurance side "up and running" in 2018 and helping more property investors protect their assets through comprehensive insurance. "New Zealanders in general tend to be underinsured and a lot property investors seems to think if something happens, I'll just sell a property," he added.
1 – Read
David Windler
's profile
2 – Read
Bruce Patten's profile
4 – Read
Nick Kotze's profile
5 – Read
Phil Caldwell's profile
6 – Read
Jeff Kerwin's profile
7 – Read
Craig Pope's profile
8 – Read
Blandon Leung's profile
9 – Read
Glen McLeod's profile
10 – Read
Trish Marsden's profile