Jump to winners | Jump to methodology
Firms on the fast track
NZ Adviser's Fast Brokerages of 2023 have adapted and are thriving in challenging times, showcasing their resilience and innovative business strategies.
The 10 fastest-growing mortgage companies have accomplished the following:
They have attained an average growth rate of 229% in settlements and revenue over the past two years.

Six Fast Starters have achieved significant milestones with at least 20% growth in less than three years.
This year's awardees are setting new standards of excellence and prosperity, as illustrated by these fast-growing brokerages:
Loan Market (Pohutukawa Financial Services): ranked no. 1 with a combined settlement and revenue growth of 1,669%

KP Sidhu Enterprises t/a NZ Mortgages: achieved a combined settlement and revenue growth of 77%

Spring Loans: demonstrated a combined settlement and revenue growth of 40%

"This is impressive considering our current climate," says Link Financial Group NZ national manager Kelly Brough.
"Achieving 20% growth in revenue and settlement volume within less than three years is also remarkable for the Fast Starters. It reflects their entrepreneurial spirit, strategic planning and agility in responding to market demands."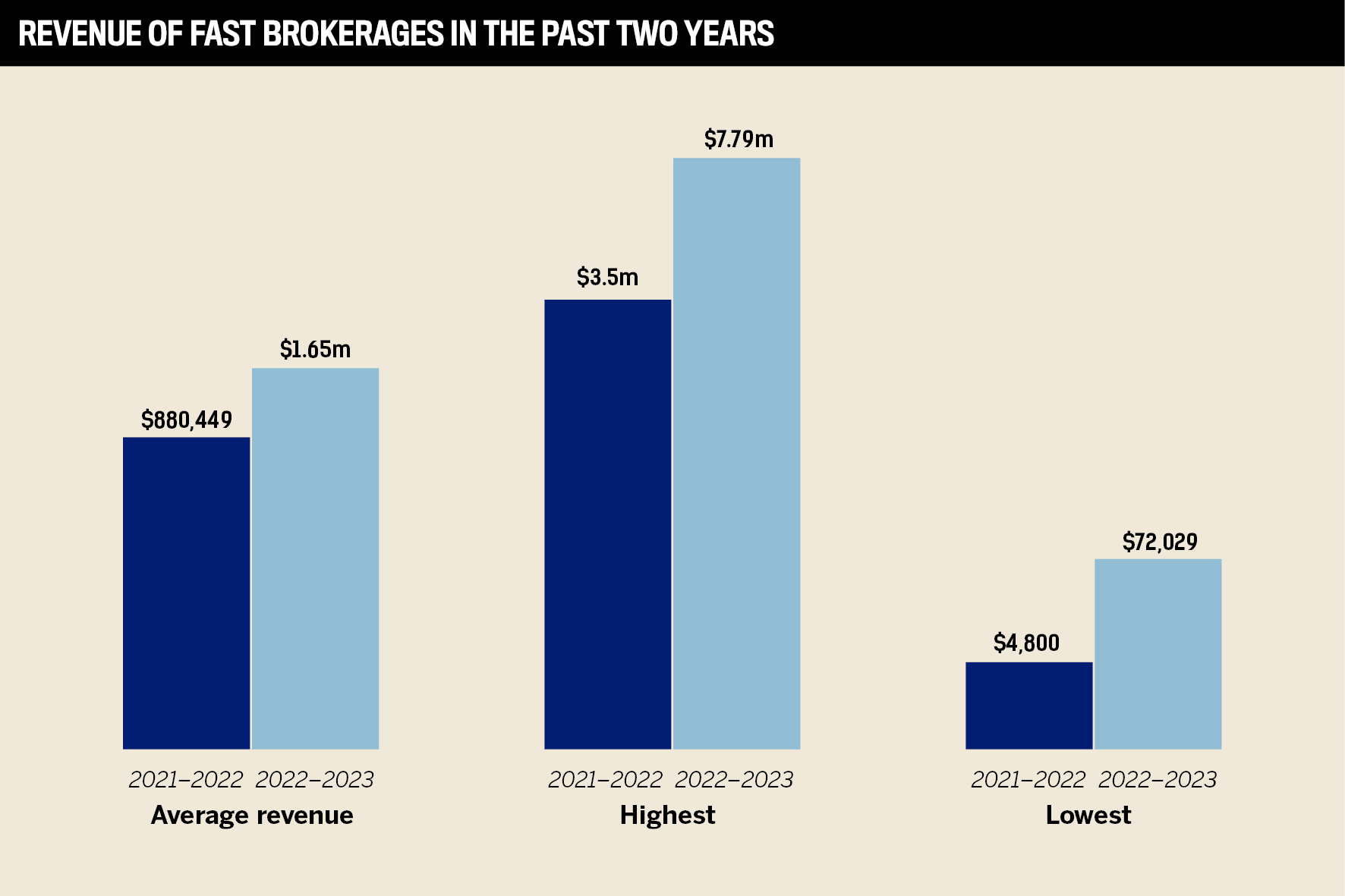 Strong work ethic at Fast Starter
A quadruple growth rate earned Loan Market (Pohutukawa Financial Services) the top spot as a Fast Starter and first place Fast Brokerage overall.
"When you start from nothing, the only way is up," says mortgage adviser Toni Dawson. "It's just about turning up every day and doing a good job for people, being attuned to what they're going through and treating them respectfully and courteously."
That client-centric approach combined with honest, high-quality advice has resulted in a consistent referral business. Dawson has filled various positions over nearly two decades in the industry after earning a Bachelor of Business Studies degree and engaging in continuous learning to gain financial qualifications such as NZCFS Level 5.
She branched out on her own less than a year ago, after a spell as a mortgage adviser with another brokerage and the confidence in knowing she could hit the ground running.
Dawson capitalised on the advantages of being a new operation to propel her fast growth. That, along with her alignment with an industry-leading aggregator and Loan Market brand recognition, is also credited with her rapid rise to the top.
The key strategic choices driving the surge in business at Loan Market (Pohutukawa Financial Services) include:
prioritising client communication throughout the mortgage process

taking an active role in the community

participating in the local business networking chapter
"You can't sit behind a desk all day and rest on your laurels; you have to be out there and be seen," Dawson says. "There are daily challenges when dealing with the public, and I'm always learning and trying to keep people happy, explaining how I can help and going the extra mile."
Dawson helps clients navigate challenging times by delivering a seamless client experience that achieves the desired outcome.
"There have been cases where people are thinking the worst because they've been led to believe that everything's doom and gloom out there," she says. "But it isn't; there are opportunities everywhere."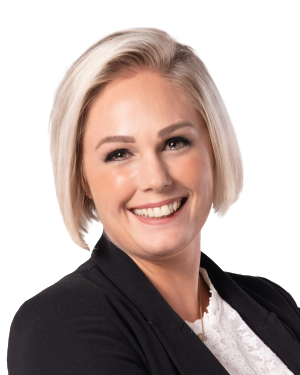 "I've built some amazing referral and business relationships with great people that are mutually beneficial"
Toni Dawson
Loan Market (Pohutukawa Financial Services)
Fastest-growing mortgage company reaches new heights
Despite persistent market challenges, Spring Loans has achieved double-digit growth by positioning itself to capture a niche part of the market focused on business owners. It provides top-tier advice and financial solutions for those buying or looking to scale commercial enterprises.
"The clients we focus on are looking for lending approvals but also advice around business structure, and we advise them throughout the transactions," says director Gus Evans.
The key factors driving Spring Loans' growth include:
focusing on niche commercial loans, asset finance, as well as the home and investment market

engaging in creative approaches to new financing and lending structures

maintaining a balanced approach to growth by hiring support staff
Its exceptional client service and care levels have resulted in solid referrals. The fast-growing mortgage company's Evans was recognised at the 2023 New Zealand Mortgage Awards as an excellence awardee in the Commercial Mortgage Adviser category, where he also received a Young Gun of the Year excellence award.
"Referrals and a personal introduction are significantly stronger than other forms of client attraction," says Evans. "Our focus has always been on ensuring that people who refer clients to us receive clear and honest advice and updates along the way."
Spring Loans fosters a modern culture that attracts young and ambitious people who prioritise good results for their clients. The fastest-growing mortgage company also prides itself on its guiding principles of integrity and results.
Brokerage staff are steadfastly dedicated to "moving mountains" to help clients achieve their goals, and they have their sights set on continuing to outpace industry norms in the future.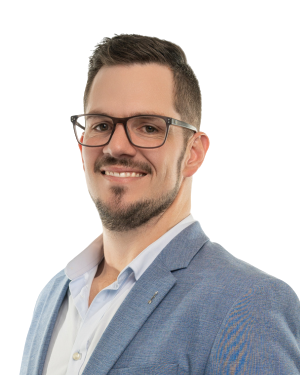 "I encourage everyone to have fun along the way. We have a good team atmosphere, good banter and everyone helps each other"
Gus Evans
Spring Loans
Word-of-mouth referrals boost fast-growing brokerage
In under three years, KP Sidhu Enterprises t/a NZ Mortgages has delivered a remarkable trajectory that catapulted it to the Fast Brokerage and Fast Starter lists. Mortgage adviser Khushpreet Sidhu was also recognised with a Young Gun of the Year excellence award at the 2023 New Zealand Mortgage Awards. Sidhu is a subcontractor of NZ Mortgages, also named one of this year's Fast Brokerages.
A strong and sustained momentum in settlement volume and revenue growth is a testament to Sidhu's commitment to helping first home buyers navigate the mortgage process, resulting in repeated word-of-mouth referrals.
"I help my clients with every aspect, and people like coming to me because I give them genuine advice and financial direction," he says. "It's not just one transaction for me; I believe in fostering long-term relationships to help the client down the road."
The contributors to NZ Mortgages' success are:
a customer-driven approach

leveraging online marketing and social media strategies

keeping the public informed about industry news and changes
Another factor contributing to Sidhu's impressive growth is the values prioritised at NZ Mortgages, which place professionalism, integrity and honesty at the core.
"It's important that the client take away a positive image after a meeting, and we maintain that same standard for everyone," he says.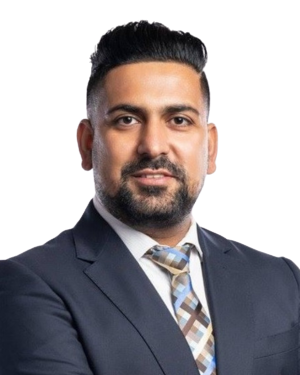 "The sky is the limit. I'm always pushing my potential and looking at how I can be a better broker in the future"
Khushpreet Sidhu
KP Sidhu Enterprises t/a NZ Mortgages
2023 Fast Brokerages' future
The fastest-growing mortgage companies exhibit attributes highlighted by Link Financial Group NZ's Brough as essential for sustaining long-term success:
fostering a culture of trust, transparency and customer centricity

emphasising ethical practices and compliance with regulations

promoting innovation, adaptability and continuous learning
By focusing on strategies that strengthen innovation, marketing and branding, compliance and risk management, and talent acquisition, aspiring Fast Brokerages and Fast Starters will be well positioned to soar in New Zealand's dynamic mortgage market.
Brough says, "Adviser businesses need to offer competitive compensation packages, provide opportunities for professional growth and foster a positive work environment to recruit and retain top talent successfully."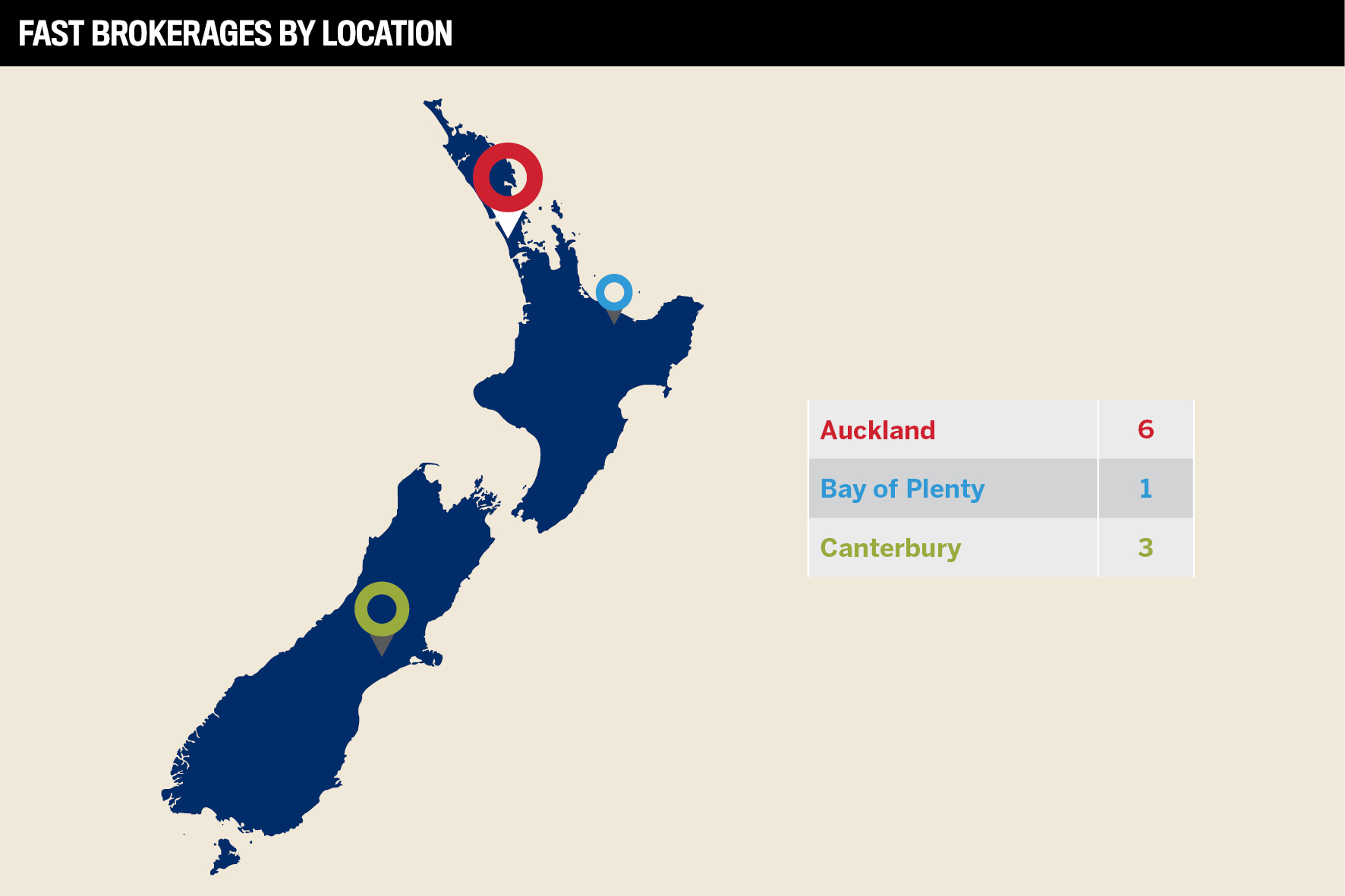 Ascend Financial Services
Catalyst Financial
Kaur Mortgages & Services
KP Sidhu Enterprises t/a NZ Mortgages
Loan Market (Pohutukawa Financial Services)
NZ Mortgages
Ross & Co Home Loans t/a Loan Market
Taprobane Finance
Vega
Fast Starters
Ascend Financial Services
Kaur Mortgages & Services
KP Sidhu Enterprises t/a NZ Mortgages
Loan Market (Pohutukawa Financial Services)
Ross & Co Home Loans t/a Loan Market
Taprobane Finance
A total of 10 brokerages made the final list this year. NZ Adviser also highlights six brokerages as Fast Starters – those that have been in business for less than three years but have already made their mark in the mortgage landscape. All of these brokerages have confirmed their resilience and cemented their position in the New Zealand mortgage industry.