Panel at upcoming event to discuss how mortgage professionals can have productive connections in challenging times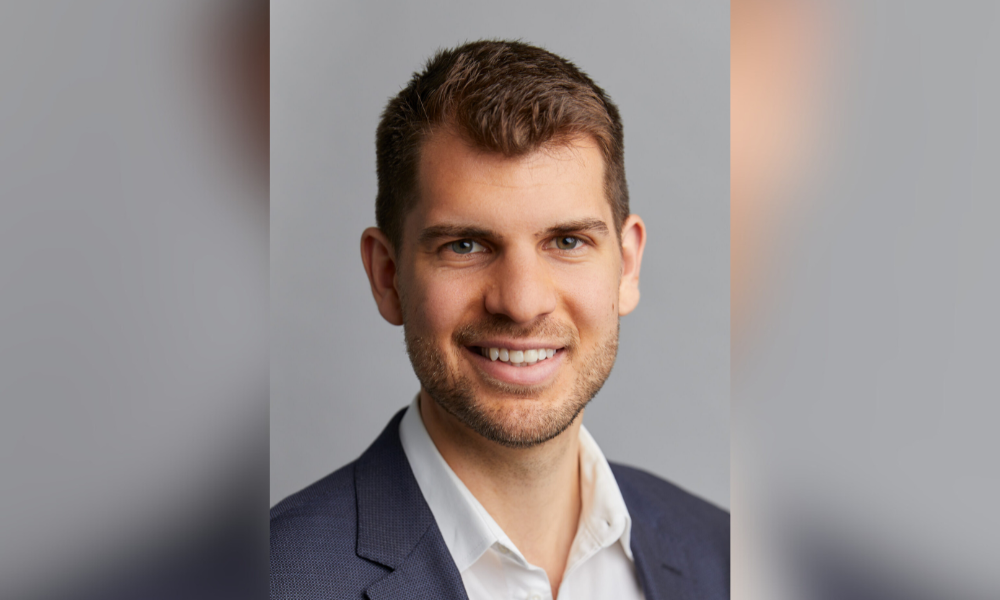 The popularity of virtual meetings may have surged in recent years – but there's still no substitute for the value that can be gained through face-to-face interactions and in-person networking.
That's according to the co-founder and director of investments of a prominent mortgage lender in Canada, who told Canadian Mortgage Professional that while broker-lender interactions had gravitated online during the COVID-19 pandemic, the best way to establish and strengthen relationships was still by meeting in person.
James Grantis (pictured top) of Hosper Mortgage was speaking with CMP as the countdown continues to the Canadian Mortgage Summit in Brampton on September 14, with the executive set to take part in a panel discussing those broker-lender interactions and what either side needs to keep top of mind.
Moderated by DLC Group of Companies chief operating officer Dong Lee, the panel will convene Alix Boyd (regional vice president, eastern Canada – Radius Financial), Leanne Conroy (director of sales and business development, MCAN), Grantis, and Vrushank Muzumdar (business development manager, Lendfinity).
From the lender's perspective, Grantis said visiting brokerages brought benefits beyond simply educating agents and brokers on the company's offerings.
"Historically, lenders showed up at a brokerage and gave a presentation about their products and their niche in the space," he said. "That was all well and good, but the really good win would often come in the social time after the presentation where an agent may come up and say, 'Actually, since you're here, I have this file that I'm working on, and how would you deal with this?'
"That experience is not replicated when you do a virtual presentation, where there are 20 agents. There are too many agents for anyone to feel comfortable speaking up and taking time to talk about their specific file. But everyone's got a blank screen, and you don't get the visual feedback of the nod or the confused looks if you need to clarify things. So that's certainly made the intro to these relationships more challenging."
Mike Spero, COO of Canadian Mortgages Inc., emphasizes educating mortgage professionals about how private mortgages can address specific borrower needs.

Learn more: https://t.co/CyfqjP3S3I#mortgageindustry #privatelending #canadianmortgagesummit #mortgagebroker

— Canadian Mortgage Professional Magazine (@CMPmagazine) August 29, 2023
The value of personal relationships in challenging times
The focus on technology and managing relationships in a post-COVID environment will be a prominent discussion point on that Mortgage Summit panel, with cultivating and maintaining relationships beyond the mortgage closing also set to play a big part.
"The relationship must and will continue to exist even beyond the lifecycle of that one client, even beyond the term of their mortgage. Their relationship is an ongoing thing," Grantis said. "Having a personal relationship, in my experience, allows you to deal with problems head on and they tend to become less of a blame game. They tend to become less adversarial when there is a base of a personal relationship there.
"And that's even one of the reasons why I think there are so many people attending these summits and these types of trade show… Even a little bit of small talk will actually elevate the relationship meaningfully for the rest of that."
Why is the broker-lender relationship more important than ever?
A strong broker-lender relationship and clear communication between both parties have become doubly important this year because of a turbulent market that's seeing many borrowers face significantly higher rates upon renewal than when they originally took out the mortgage.
"I think the biggest need for understanding is when clients are coming up for renewal, for example, and the value of the asset has dropped or the pricing was different," Grantis said. "There has been a very drastic change in rates this year.
"So we might see a significant change in the clients' pricing from one year to the next, and so having that relationship with a broker to be able to pre-explain that, to have it not feel like it's coming out of left field to build that anticipation leading up to the maturity – that's critical."
Education is a two-way street, Grantis said, with lenders able to provide their broker partners with valuable tools and information – and vice versa. Pulling in the same direction and appreciating that all parties are in the same boat is equally essential. "We're in this together," he said.
"We are better off if we can work together and we're not adversarial and avoiding things that can create conflict or tension, because it's very possible to go down either path. I think the strongest lender BDMs and the strongest brokers are the ones that find more ways of working together, even if faced with a tough situation or bad news."
That's a maxim that also applies between lenders, with Grantis emphasizing the value of speaking with supposed competitors at events like the Summit and maintaining a productive, informative and non-adversarial approach.
"The most successful lenders are the ones that can look at other lenders and say, 'We're not adversaries,'" he said. "'We're in this together, there's enough business for us both to survive here, and I'd rather have one more ally than one more competitor.'"
Find out more about the upcoming Canadian Mortgage Summit, including further details on all the panels and seminars, by clicking here – and stay tuned for all of CMP's coverage of the eagerly anticipated event.
Make sure to get all the latest news to your inbox on Canada's mortgage and housing markets by signing up for our free daily newsletter here.