The company's CEO said that its acquisition is expected to have a significant impact for the mortgage broker channel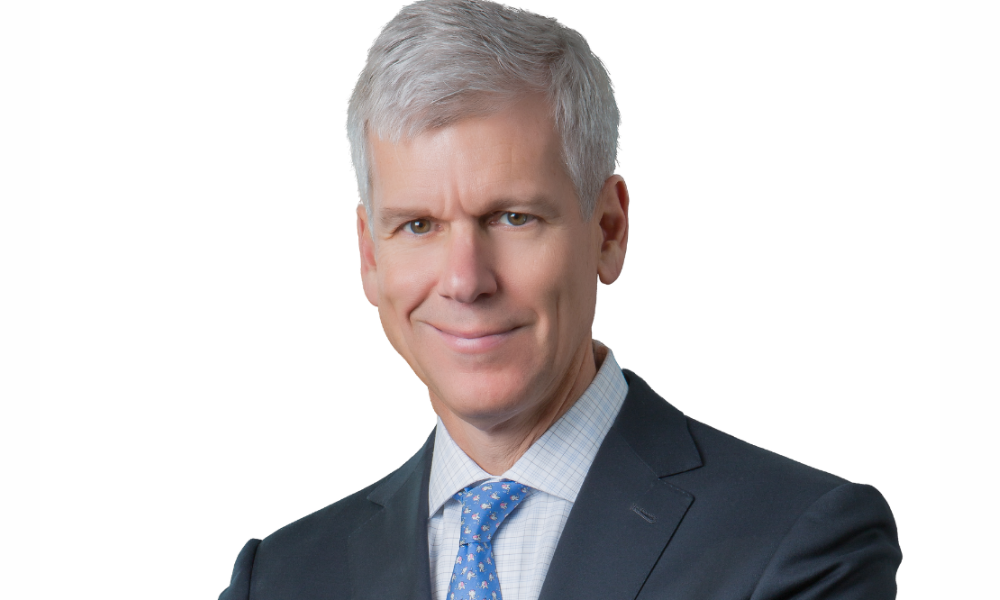 HomeEquity Bank chief executive officer Steven Ranson (pictured) has hailed the company's impending acquisition by Ontario Teachers' Pension Plan as an "important" step for its involvement in the mortgage broker channel, saying that he expects the deal to herald even further attention for the space in the coming years.
Speaking with Canadian Mortgage Professional shortly after news of the agreement became public, Ranson said that Ontario Teachers' had indicated its intention to help the reverse mortgage giant continue the rapid growth it's seen in recent years, including in the broker space.
"It's business as usual – there's no real change in the short term," he said. "In the longer term, [Ontario Teachers'] are prepared to make investments to help the business grow; we're going to do probably $1 billion of originations this year, and they're prepared to make those investments.
"Certainly, one area that we think has been and will continue to be important for us is the mortgage broker channel. I expect that we'll be devoting more resources to that channel once the deal is approved and closes."
Ontario Teachers' bills itself as the largest single-profession pension plan in Canada, paying pensions and investing assets on behalf of its community of over 330,000 retired and working teachers.
The acquisition will see HomeEquity's parent company, HomeQ Corporation, change hands from its current owners, Birch Hill Equity Partners Management Inc.
It's expected to be finalized sometime in the first half of 2022, subject to ratification by bodies including the Office of the Superintendent of Financial Institutions (OSFI) and the federal Department of Finance.
Read more: Pension fund to acquire reverse mortgage giant's parent company
HomeEquity has been an established presence in the reverse mortgage sector for more than 35 years, with its signature product, the CHIP Reverse Mortgage, among the best-known offerings in that space.
That product allows Canadian homeowners over the age of 55 – HomeEquity's target demographic – to access up to 55% of their home's value through tax-free cash.
Ranson said that the deal affirmed the continuing growth of Canada's reverse mortgage market space, particularly with demographic trends indicating that the country's seniors population is expected to swell dramatically in the next two decades.
According to the Canadian Institute for Health Information, the country's number of seniors – Canadians aged over 65 – is anticipated to grow by 68% in the next 20 years.
"[Ontario Teachers'] have looked around the world at the equity release, reverse mortgage business, so they definitely understand the business and they really understand the demographic trends, being a pension plan," Ranson said, "and thought that we were a way to invest in those demographic trends.
"Their business is helping pensioners, Ontario teachers, manage their retirement, and that's kind of what we do. It fit well with the activities of the pension plan itself and what they already do."
In a statement announcing the purchase, Ontario Teachers' senior managing director of equities Karen Frank highlighted the strength of HomeEquity's current operations and its growth potential in the reverse mortgage sector.
Read next: HomeEquity Bank launches new optimized lending model
"We believe the company has a high-quality management team, a solid value proposition for consumers and room to grow their business given Canada's aging population, as well as the increased attractiveness of staying in your own home as you age," she said.
"Ontario Teachers' has a long history of investing in successful financial services businesses in Canada and internationally, and we look forward to supporting HomeEquity Bank during its next stage of growth."
Ranson said that the acquisition reflected HomeEquity's continued prominence in Canada's reverse mortgage space and opportunities for sizeable future expansion.
"That's what they're buying into," he said. "We think there's a long way to go and much more potential to be realized – and they feel exactly the same.
"We're really happy, really pleased with them as owners. It's a boost to the credibility [of the reverse mortgage market], but also a recognition of the success we've had, and expect to continue to have in the future."
For the company's mortgage broker community, the message is clear: HomeEquity intends the acquisition to signal further expansion and growth servicing its broker channel in the coming years.
"We want to be more competitive in the broker market, so we're looking at things to help our mortgage brokers do better, and promote the product more easily," Ranson said.
"All the changes we might make will be positive for that sector."