Finance is often the biggest barrier to aging in place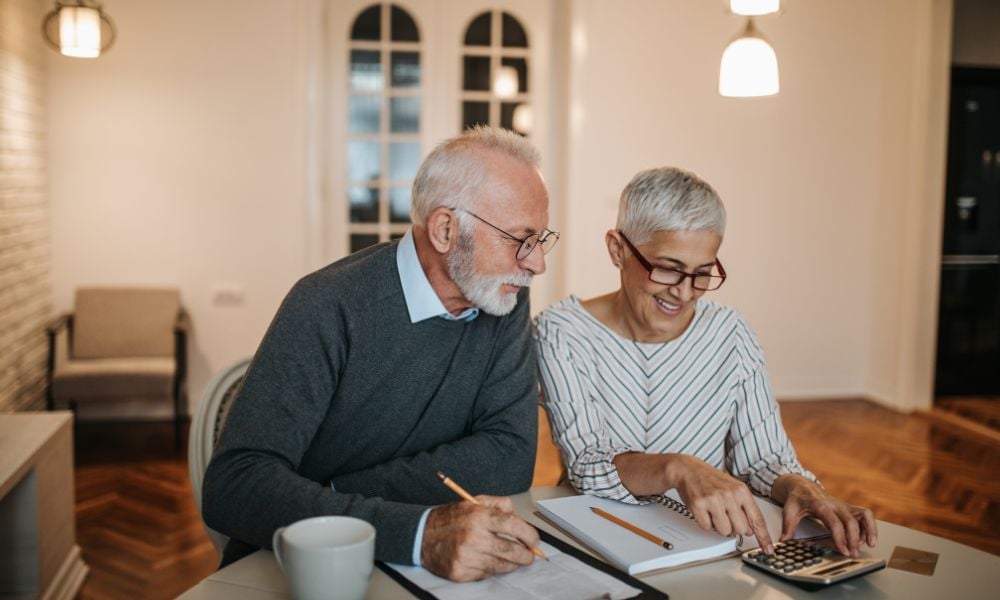 This article was produced in partnership with HomeEquity Bank.
Canadians 55+ currently represent over 33% of the total population. Research consistently shows that remaining in their homes for as long as possible is a priority for them – but the numbers also tell us that many are financially unprepared to achieve that goal. Mortgage brokers have a unique opportunity to address this discrepancy and provide clients with options that allow them to live retirement on their terms.
The changing face of retirement
As your clients approach retirement, it's no longer with the expectation that they'll stop working and wind down their activities. A study by investment firm Edward Jones recently found that the entire concept has changed. Aging Canadians are embracing the "New Retirement" where, free from work and the more labour-intensive family obligations, they're exploring new opportunities and pursuing new interests in their "Better" Years.
The study identifies four pillars that impact the quality of life after retirement. Along with health, family support, and purposeful living, financial means is one of the most important factors because it affects where they live and the lifestyle they can afford. According to a recent Ipsos survey, 95% of Canadians 45+ view aging in place as a way to maintain their independence, comfort, and dignity. Additionally, 79% say that long-term care or assisted living would only be an option if they couldn't afford in-home care – and only 12% reported enough room in their budget to afford it.
Almost half of the survey respondents said they'd borrow money to bridge the gap. Still, credit cards or private loans come with significant downsides, including high interest and monthly payments with inflexible repayment terms. For homeowners, downsizing may seem like the perfect solution – but there are hidden costs. On top of the financial hit of land transfer fees, commissions, and moving expenses that eat into the home's equity, there's also the emotional cost of leaving home and the community they have come to know and love.
HomeEquity Bank's popular – and attainable – strategy
HomeEquity Bank believes Canadians have the right to create the retirement of their dreams, by accessing the support required to allow them to age in place. Still, many are unaware of the options available to them. One option for clients aged 55+ stands apart and is worth the conversation: The CHIP Reverse Mortgage. With a clear gap between what Canadians want for their future and what they can realistically expect in retirement, HomeEquity Bank's range of reverse mortgage solutions allows you to provide your clients with solutions – and the ability to get back in the driver's seat of their life.
The CHIP Reverse Mortgage is a popular choice among Canadians aged 55+, and there are some key benefits underpinning that popularity. CHIP allows homeowners to access up to 55% of their home's value, and whether they opt to take the cash in a lump sum or in regular payments, it's always tax-free. It prevents clients from having to downsize, saves them from adding another monthly fee to their debt load, and only requires clients to repay the loan when they sell the home or move.
Another significant benefit is that the money can be used for absolutely anything, from healthcare, to renovations, to helping loved ones, or paying off debts, dining out with friends, buying their dream car, or taking that long-awaited vacation. And homeowners who go this route retain their homes, ensuring their home equity can continue to appreciate over time.
Commit to empowering your clients
Your clients – especially those approaching retirement – are facing increasing uncertainty. To age in place, now more than ever, your clients need comprehensive education on practical strategies that allow them to do that, including the CHIP Reverse Mortgage solution.
"Homeowners 55 and above are anxious for financial solutions to stay in their homes," said Yvonne Ziomecki, executive vice president at HomeEquity Bank. "It's absolutely critical this group understands there are options available that allow them to retire comfortably, securely and with dignity."
HomeEquity Bank is here to help you service your clients at every age and every stage in their retirement journey. Join us in our commitment to empowering Canadians to live retirement on their terms, in the home they love, by reaching out to one of our BDMs today.
HomeEquity Bank has been dedicated to providing Canadian homeowners 55+ with smart and simple solutions for enjoying the retirement they deserve - in the home they love, for over 35 years. It understands helping your clients is your top priority, and HomeEquity Bank is here to help make that happen with a range of products including CHIP Reverse Mortgage, CHIP Max, CHIP Open and Income Advantage.