In today's economic climate, clients need financial solutions that make sense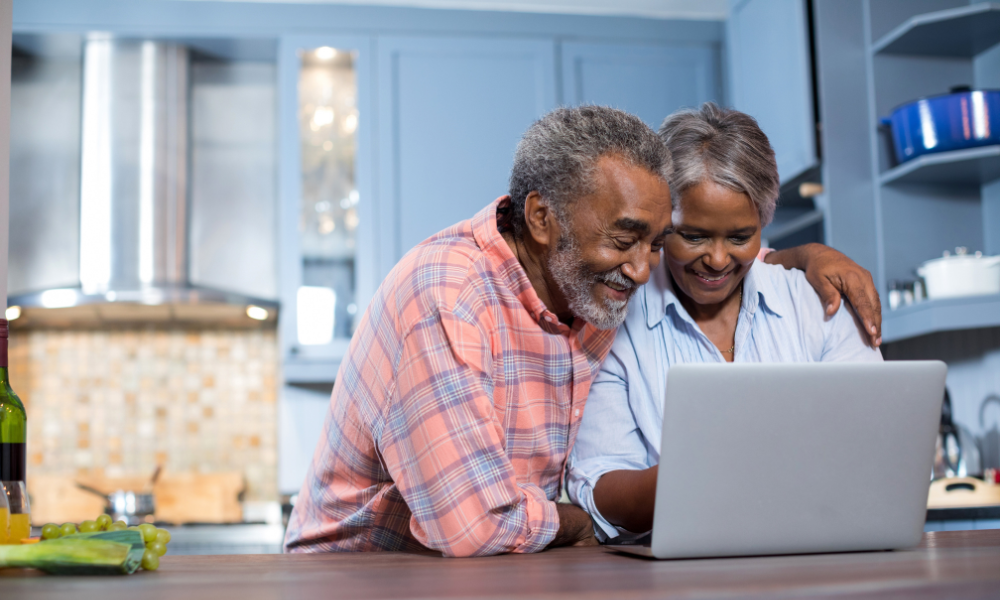 This article was produced in partnership with HomeEquity Bank.
Today's economic circumstances are taking a toll on Canadians. From delaying major purchases and driving less, to cancelling or curtailing travel plans, many are sacrificing to make ends meet. Canadians need solid financial options to help ease the pressure.
The economic landscape
A survey by the Angus Reid Institute found that three-quarters of Canadians are stressed over money, and 56% say they can't keep pace with the rising cost-of-living. Most worrisome, 19% say they defer contributions to their tax-free savings accounts and retirement savings plans. In July, the Bank of Canada's target rate increased to 2.50%, indicating further increases, and inflation currently hovers around 7.7%. On September 7, the Bank of Canada increased its target for the overnight rate to 3.25%, with the Bank Rate at 3.5% and the deposit rate at 3.25%. The Bank is also continuing its policy of quantitative tightening.
Because lending rates are generally higher than average inflation, many households are now in a position where a significant portion of their income goes towards mortgage payments. Mortgage renewals and home equity lines of credit (HELOC) payments have also increased, with the former rising by 13.3% on a seasonally adjusted quarterly basis in 2020, according to Statistics Canada. As a proportion of non-mortgage debt, HELOC grew to 32% in January 2021 from 10.5% in January 2000 and accounted for nearly 44% of outstanding non-mortgage debt as of March 2021, with balances up 2.5% that same month from January 2020.
At the same time, home values in Canada have dropped. Prices fell 1.9% in June, the most significant decline since 2005. Reports suggest the average price of a home in Canada could fall 25% by 2023.
How a reverse mortgage can help
Retired Canadians are feeling the pinch two-fold: they're facing increasing expenses and concerns that inflation is eroding retirement savings. They are also seeing a lack of good options to help themselves out of financial hardship. Instead of scrambling to adjust budgets at the expense of their quality of life during their Golden Years, there is a sound financial solution for Canadians 55+: a reverse mortgage.
HomeEquity Bank's CHIP Reverse Mortgage can give your clients the cash they need now while they wait for home values and the market to recover. They can access up to 55% of the equity from their home, tax-free, without having to make monthly mortgage payments and with no negative cash flow impact. Critically, they avoid pulling money out of registered savings accounts or cashing in investments that haven't matured and there is no negative impact on clients' tax rates, CPP, or OAS benefits*.
Clients can stay in the home they love for as long as they wish – continuing to benefit from eventual home price appreciation – and can even release more equity in the future if they do not take the total amount, or if their home's value rises. There are no restrictions on how they must spend the money they receive, and they can choose to receive a cash lump sum, a series of advances, or both.
If clients prefer the convenience of regularly scheduled advances, HomeEquity Bank's Income Advantage product provides them with monthly or quarterly advances. Your clients have greater control over the flow of the funds and spreading it out lowers their interest cost and preserves their investment portfolio longer.
HomeEquity Bank's suite of products enhances cashflow without impacting income. As a Schedule I, federally regulated bank with over 30 years of experience exclusively serving Canadians 55+, HomeEquity Bank knows how to lend conservatively, protecting everyone involved. Ultimately, a reverse mortgage allows your client to leverage their most valuable asset when needed. The process includes independent legal advice with the client's lawyer to advise them about program details, such as the no negative equity guarantee, which means they'll never owe more than their home is worth**. In fact, almost all people who opt for a reverse mortgage have money left over when their loan is repaid.
HomeEquity Bank can provide a great financial solution to help your clients maintain or improve their standard of living in retirement. If you have clients 55+ who are worried about higher rates and the overall impact of a tough economy, reach out to a HomeEquity Bank BDM today.
*Always consult your accountant or financial advisor.
** As long as you keep your property in good maintenance, pay your property taxes and property insurance and your property is not in default. The guarantee excludes administrative expenses and interest that has accumulated after the due date.
HomeEquity Bank has been dedicated to providing Canadian homeowners 55+ with smart and simple solutions for enjoying the retirement they deserve - in the home they love, for over 35 years. It understands helping your clients is your top priority, and HomeEquity Bank is here to help make that happen with a range of products including CHIP Reverse Mortgage, CHIP Max, CHIP Open and Income Advantage.