Director of operations on serving borrowers in challenging times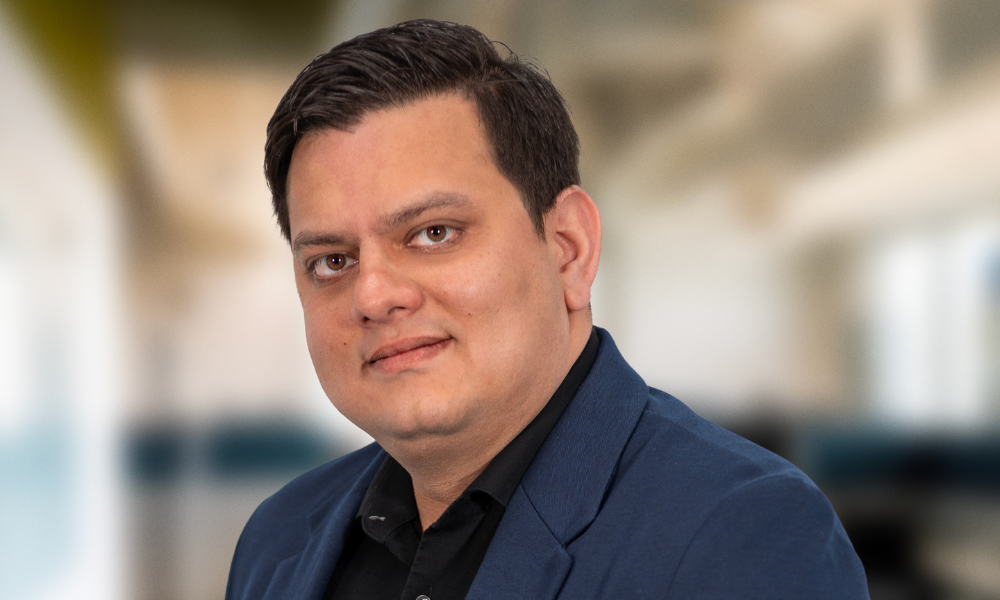 The launch of a new brand in the private lending space, Lendfinity, is one the company's director of operations Steve Totani (pictured) says aims to "redefine and elevate" that sector as its growth in popularity shows little sign of slowing.
The new player arrives through a rebrand of 8Twelve Capital, with Totani helming a brand that says its tailored lending options will help brokers and agents establish and strengthen relationships with their borrower clients.
"We recognized the need for a fresh, innovative approach that better aligns with the evolving needs of borrowers in the market," Totani explained during a recent interview with Canadian Mortgage Professional.
"By rebranding as Lendfinity, we're signalling our commitment to delivering a seamless and comprehensive lending experience that empowers individuals and businesses to achieve their financial goals."
Private lending has seen a flurry of new entrants in recent years as Canadians have turned toward the sector amid more strenuous qualification requirements and tighter lending criteria among the country's mainstream financial institutions.
Totani said Lendfinity offered a "multifaceted" value proposition, with flexibility, speed, and transparency some of the company's top selling points for brokers and their clients.
The company's goal, he said, is to "bridge the gap between borrowers and their aspirations" through quick access to capital with few hurdles. "Through advanced technology and a customer-centric approach, we aim to establish Lendfinity as a trusted partner that helps borrowers navigate their financial journey with confidence," he said.
Mike Spero, COO of Canadian Mortgages Inc., emphasizes educating mortgage professionals about how private mortgages can address specific borrower needs.

Learn more: https://t.co/CyfqjP3S3I#mortgageindustry #privatelending #canadianmortgagesummit #mortgagebroker

— Canadian Mortgage Professional Magazine (@CMPmagazine) August 29, 2023
What's the outlook for private lenders in the current Canadian mortgage market?
The move comes during a tumultuous time for Canada's mortgage market, with surging interest rates, a cost-of-living crisis and economic uncertainty some of the most prominent trends to emerge during the past 18 months.
That reality has been top of mind for Lendfinity, according to Totani, with the company keeping its ear close to the ground to stay apprised of the latest developments.
"We understand that the economic landscape can change rapidly, and we're dedicated to staying agile in order to provide timely solutions that address our clients' evolving needs," he said.
"By staying attuned to market trends and fluctuations, we can better anticipate potential challenges and opportunities, ensuring that our borrowers receive the best possible services."
Brokers may be wondering how the rebrand will impact their relationships with the existing organization – but there's set to be no change whatsoever on that front, Totani said.
"[The relationship] will only be stronger and mutually beneficial from here on," he said. "We value the crucial role that brokers play in the lending ecosystem.
"Lendfinity aims to establish strong partnerships with brokers by offering them a streamlined process to facilitate lending on behalf of their clients."
Efficient communication, transparent collaboration, and competitive incentives are some of its key areas of focus for the broker community, he added, with the aim of creating "a mutually beneficial relationship that ultimately benefits borrowers with enhanced access to our lending products."
Among the range of products offered by Lendfinity to borrowers include short-term bridge loans and longer-term financing options, a "comprehensive" suite that Totani said aims to service as wide a variety of client types as possible.
"Whether borrowers require capital for real estate investments, business expansion, or other personal ventures, our array of products is designed to accommodate different scenarios and help individuals and businesses thrive," he said.
Looking ahead with optimism in a "dynamic" market
Totani said the company is looking to the future with optimism and confidence in its model, with ample potential for growth in the coming years.
The rise of the private and alternative sector, highlighted by Canada Mortgage and Housing Corporation (CMHC) in recent reports, only looks set to continue.
"We're excited to embark on this journey as Lendfinity," he said. "Our rebranding represents our commitment to innovation, flexibility, and customer-centricity in the private lending sector.
"We look forward to the opportunity to make a positive impact in the lives of our borrowers, and we are enthusiastic about the road ahead as we continue to evolve and grow in this dynamic market."
Make sure to get all the latest news to your inbox on Canada's mortgage and housing markets by signing up for our free daily newsletter here.