An industry CEO believes NFTs and other developments will profoundly transform the mortgage space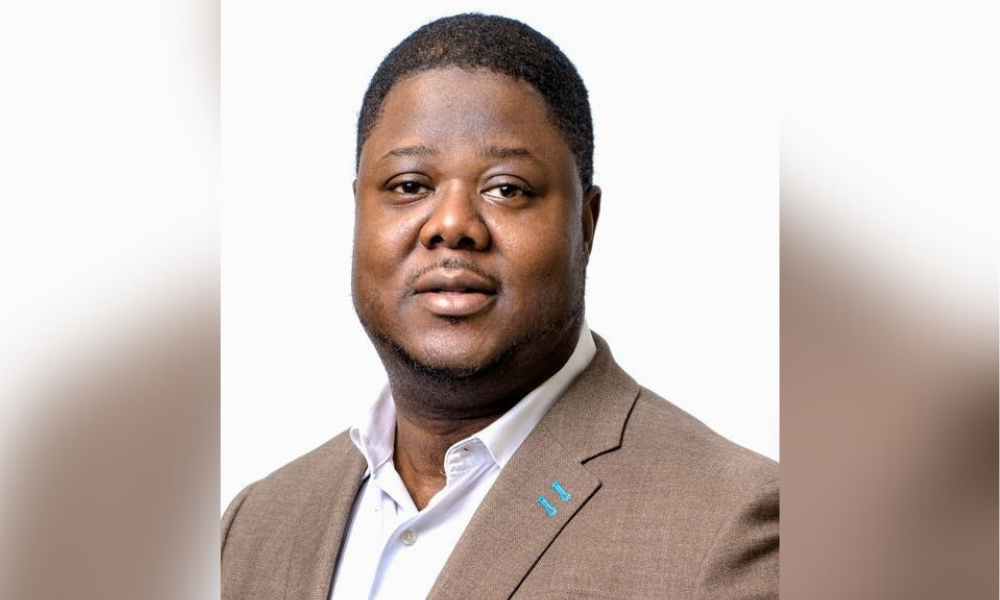 Following the announcement of a new collaboration to allow mortgage documentation to be minted through non-fungible tokens (NFTs), a prominent executive has predicted that further revolution of the mortgage industry by blockchain technology is imminent.
Shawn Allen (pictured), CEO of Matrix Mortgage Global, told Canadian Mortgage Professional that NFTs – units of data stored on digital ledgers – had the potential to transform the document submission and collection process, allowing immediate verification and decentralizing each transaction.
Matrix recently launched a partnership with EZ365, a subsidiary of Wee-Cig International Corporation, that sees both companies commit to developing a system to render key documentation including mortgage deeds, appraisals, inspection reports and identification into NFTs.
"Right now, we have a very centralized infrastructure. There's so many stakeholders in a mortgage transaction – if it's a purchase you've got a buyer's lawyer, a seller's lawyer, potentially an appraiser, a home inspector and all these different players that are looking for and relying upon the same data," Allen said.
"It's very cumbersome to transmit that data across all the different people privy to the information required to get the deal done without any form of consensus. There's a lot of opportunity for fraud to peek its way through – whether on the broker or lender side, at the CMHC [Canada Mortgage and Housing Corporation] side or the insurer's side."
Through NFTs, Allen said that each party in the mortgage process could rely on information that was unique, with its non-fungible status meaning that it could theoretically be verified immediately across multiple platforms.
Read more: Matrix Mortgage Global, EZ NFT announce new tech partnership
That development, he emphasized, could drastically speed up the mortgage process and make things more straightforward for all parties.
"Right now, we don't have that consensus; everyone has to do the work independently all the time," he said. "What I'm proposing is to be that starting point for verifying documentation, whether it's ID, mortgage deed or appraiser report."
At present, blockchain technology has seen little uptake – and is arguably little-understood – in the mortgage industry. However, Allen said that it also had the potential to add an extra layer of security to the mortgage process because of the fact that data can be distributed but not edited using that method.
"It's way more secure, because the reliance on the blockchain for that security is sound," he said. "You cannot change that data – you'll find out if there's an issue. And you'll find out a whole lot sooner than if you were to do anything in the current situation.
"This would mitigate against title fraud, for sure. It'll drive the cost down on [that] because it'll pretty much be non-existent."
While mortgage professionals could be set to hear a lot more about blockchain technology down the line, it seems that the use of cryptocurrency to conduct transactions in the industry could be some way off.
That's usually attributed to its unpredictability and relatively niche status, although Allen envisages future developments in lending and credit reporting that will see cryptocurrency emerge as more of a mainstream option in the industry.
Read more: Alternative lender to begin accepting cryptocurrency for services rendered
"I'm not talking about bitcoin or Ethereum or any crypto that goes up and down and is very volatile – I'm talking about staking stablecoins," he said. "Those are cryptocurrency or coins that are tapped or tied to a dollar.
"They don't fluctuate as much in theory as would bitcoins, Ethereum, alt coins or anything like that."
While Allen said that those products are depreciating assets when inflation is factored in, he noted that they're considered a much more stable and safe investment than other forms of cryptocurrency because of the fact that they're connected to dollar assets.
The potential of blockchain to transform the industry would also have implications beyond Canada's borders, with Allen saying that it could foster greater interconnectivity between networks and companies in different countries.
"It makes the global real estate community that much smaller, because it allows for digitization of the whole process [and] for foreign investors to come in and have a consistent feel to transacting in real estate – whether in Canada, the US, or overseas," he said.
"There are a lot of countries that would definitely benefit from this technology, because a lot of them are still using paper to document their deeds. Imagine if we digitized that and then had access to that across a global platform – the uptake could be tremendous."