Brokers should listen closely to clients to best find the solution to the challenge as they consider reverse mortgages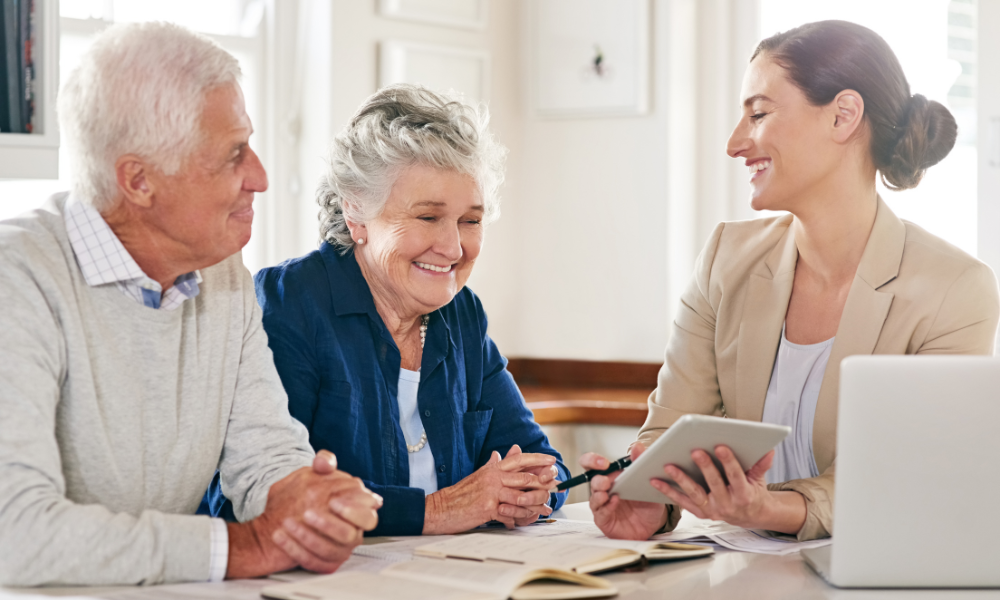 This article was produced in partnership with HomeEquity Bank
As every successful financial professional knows, listening carefully to client needs makes a big difference in the outcome of a meeting and the client's ultimate satisfaction. For mortgage brokers, it's key to providing clients with the best advice and most sensible financial solutions.
Canadians 55+ face several financial challenges that HomeEquity Bank's CHIP Reverse Mortgage can help solve. By asking clients the right questions such as what their retirement plans are, brokers can better ascertain how to leverage the CHIP Reverse Mortgage for their clients.
Reverse mortgage "green flags"
When sitting down to discuss their situation, listen to what your client is telling you – directly and indirectly – about their life circumstances and financial situation. Suppose your client is retiring with debt and looking to consolidate and avoid payments, or their investment portfolio hasn't performed as well as planned. These may be situations that warrant a conversation about what the CHIP Reverse Mortgage can do for them.
Increasing cash flow to meet increasing expenses during rapid inflation is another common challenge, as are cases where the client is reluctant to move or downsize. A reverse mortgage can alleviate those pressures as well. In the current economic climate, financial support for their families is often a priority for Canadians 55+. Many hope to give children or grandchildren financial support – such as a monetary boost to purchase their own home, for example ­– and a reverse mortgage can help make that happen.
From being able to afford existing bills and cover unplanned expenses, such as home repairs, to affording the freedom to travel more or to purchase a secondary home or vacation property, a reverse mortgage is a versatile and flexible financial solution for Canadians 55+ in their retirement years.
The study shows…
A study conducted with Deloitte about Canadians in debt revealed that HomeEquity Bank's 55+ clients fall into four distinct groups based on their different financial needs:
Alleviate the stress of debts
Cues: This customer may struggle with mortgage payments and credit card bills. They prefer not to access their savings or investment portfolio. They may be putting their children's needs ahead of their own and helping with a down payment on a home.
Need: These clients are looking for a solution to ease their financial stress.
Pay for an unplanned expense
Cues: This customer may face unexpected home repairs, such as a leaky roof. They may have to retrofit their house for mobility reasons or hire in-home healthcare to assist with day-to-day living.
Need: These clients are facing a short-term financial strain and need funds to bridge the gap and take care of a necessary cost.
Want to live life to the fullest
Cues: This customer has reached the age of 55+, and like many Canadians at this stage of life, they finally have the time to do the things they want to do ­– but not the funds to do so. They may want to purchase a summer property or enjoy dining out more.
Need: These clients need increased cash flow to live the retirement lifestyle they've always dreamed of.
Maintain standard of living
Cues: Many people find adjusting their lifestyle difficult after retirement. They are experiencing a shortfall in their retirement funds when it comes to keeping themselves and their families in the lifestyle, they are accustomed to.
Need: These clients need to supplement their monthly or pension income.
If your clients mention any of the above scenarios during your discussions, seize the opportunity to identify those challenges and offer a solution that allows them to move their financial situations forward with confidence.
Key benefits
The CHIP Reverse Mortgage allows Canadian homeowners 55+ to access up to 55% of their home's value in tax-free cash. It offers flexible withdrawal options, including a lump sum, in stages, at regular intervals over a set period, or a combination. Your client continues to own the home but is not required to make monthly mortgage payments. They only need to repay the loan when they move, sell, or no longer reside in the home.
HomeEquity Bank offers a No Negative Equity Guarantee[1], which means your client will never owe more than their home is worth as long as they keep the property in good maintenance, pay property taxes and insurance, and the property is not in default.
For more information about the CHIP Reverse Mortgage and identifying clients who could most benefit from one, contact a HomeEquity Bank BDM today.
[1] The guarantee excludes administrative expenses and interest that has accumulated after the due date.