Executive on the approach mortgage professionals should take amid a volatile market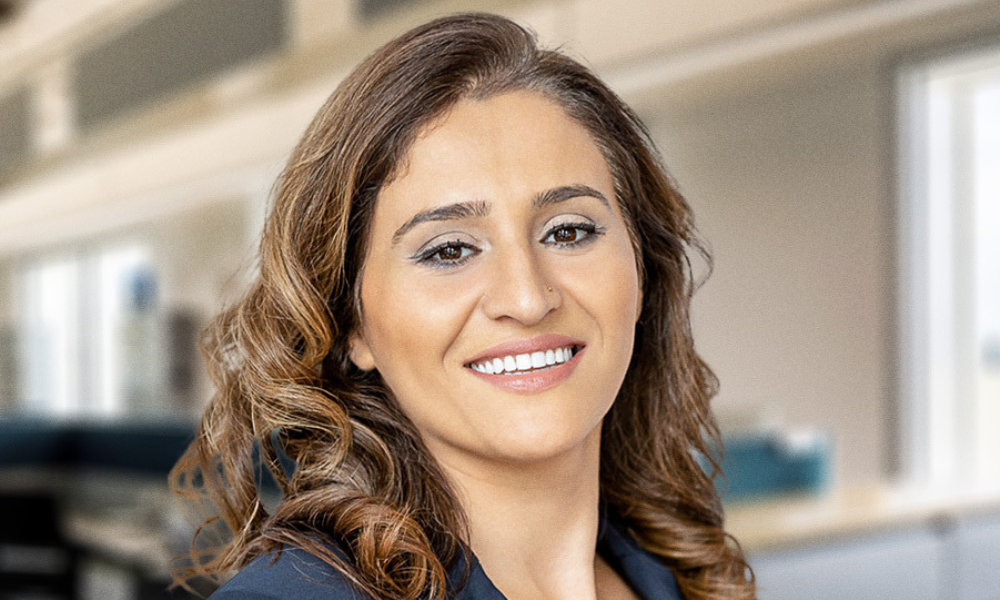 Canada's mortgage market continues to present its fair share of challenges for agents, brokers, and their clients – and many of the ways mortgage professionals can navigate those hurdles will be under discussion at today's Canadian Mortgage Summit in Brampton.
Zeynep Babir (pictured top), 8Twelve Mortgage's director of business development and participant in a Summit panel aimed at helping agents and brokers grow their business through turbulent times, told Canadian Mortgage Professional that the event arrived at an opportune moment as agents and brokers strive to go the extra mile for their clients.
"We're going through unprecedented times. I've been in the mortgage industry for almost a decade, and I think this is a time that we've never really experienced," she said. "We're kind of navigating it ourselves as well. It's important to understand the challenges that families are experiencing today, especially from a debt perspective."
What are the main challenges facing Canadian borrowers?
Chief among those issues for Canadians, according to Babir, are a skyrocketing income-to-debt ratio and rapid tightening of mortgage qualification guidelines by regulators – both of which have contributed to a difficult environment for homeowners and would-be buyers alike.
Against that backdrop, what do agents and brokers need to focus on to navigate the choppy waters of today's industry? First and foremost should be maintaining as strong a knowledge base as possible, Babir said: knowing lenders, keeping up-to-date on guidelines and regulatory changes, and spending extra time understanding clients' needs and what they're trying to accomplish.
"It's tougher than ever right now to qualify," she said. "More of those buyers that would typically have been qualified for prime lending no longer qualify for various reasons: stress-tested reasons, income reasons, credit being impacted by the accumulation of high unsecured debt.
"So I think mortgage agents and brokers need to really do their due diligence and get to know their clients and understand – and at some point, have empathy and just focus on what kind of solutions we can provide to these clients."
Positioning themselves well from a knowledge perspective can help clients find a better, more suitable mortgage product, according to Babir, with practicing a growth mindset and maintaining a holistic perspective also essential.
"Not every [borrower's] situation is the same," she said. "Understanding what their current circumstances are, what their goals are, and what they're trying to accomplish [is important], whether it's the homebuying process, whether it's the consolidation of that process, whatever that looks like. Really understand what their risk tolerance is."
Agents and brokers should also query whether it makes sense to put their clients in a long-term mortgage, Babir said, particularly with shorter-term options of two or three years growing in popularity as borrowers weigh up what type of economic environment awaits in the short term.
Canadian housing markets are showing signs of becoming more balanced, according to a report by RBC's assistant chief economist, Robert Hogue.

Read more: https://t.co/oIDoHOnBlz#mortgageindustry #housingmarket #realestate #houseprices

— Canadian Mortgage Professional Magazine (@CMPmagazine) September 12, 2023
The importance of a relationship-driven approach
While a transaction-driven approach may have dominated at the height of the COVID-19 pandemic, when volume was rocketing and purchase activity shot through the roof, Babir urged agents and brokers to prioritize a more relationship-focused outlook in the current climate.
"Building relationships is more important than ever right now to sustain your business, but also to nurture your existing book of business – whether it's clients, whether it's referral partners," she said, "really going above and beyond and nurturing relationships with clientele and your business partners is going to be the way to scale and at least sustain your business for the time being."
The mortgage industry is ultimately a people business, Babir added, with a personal approach usually reaping rewards. "I would say [prioritize] the service first, and then the sale will follow," she said. "A sale without service is not going to allow you to build a sustainable business model.
"Definitely focus on the customer service, the relationship, and then that will naturally evolve your business the way it needs to evolve."
The importance of in-person educational and networking events like the Canadian Mortgage Summit can't be overstated, Babir said, because of the opportunities they present for mortgage professionals to come together and share solutions to common problems and challenges in a face-to-face setting.
"A lot of the time, we feel like we're the only ones going through the same challenges – but in reality, the whole industry is," she said. "So I think it's a great way for us to all come together as a community, share the challenges that we're going through, and come up with strategies that help each other out and just be there for one another, supporting the mortgage broker community.
"With all of these changes, I think it's crucial that people feel like they have a support network and that they're not alone. These are trying times, yes – but it will pass."
Make sure to get all the latest news to your inbox on Canada's mortgage and housing markets by signing up for our free daily newsletter here.