Here's how brokers can help parents give their children a leg-up in today's economic climate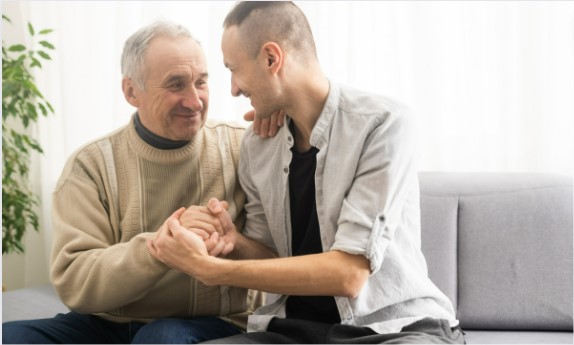 This article was provided by HomeEquity Bank.
Having gone through two financial shocks within two decades, it's no surprise that many young Canadians are frustrated and struggling financially.
Rising house prices, growing inflation, interest rate hikes and a stagnant stock market mean that for many Canadians, starting a family and owning a home are all becoming increasingly difficult to achieve. Building up a good savings account is also challenging, no matter how careful young adults are with their money.
Amid these challenges, parents are more likely to step in and help their children. A recent Abacus Data poll showed that around 40% of the parents of younger homeowners have supported their children financially, with the average gift exceeding $70,000, while 38% of parents who assisted with a down payment also help their children with mortgage payments.
HomeEquity Bank has solutions that can help Canadians 55+ do just this. By tapping into the equity in their homes, it's possible for older Canadians to help their adult children, as Mr. Smith did for his son, who dreamed of owning a home.
The Smith Family
Meet Robert, a retired business owner with a 32-year-old son, Jonathan, who has just completed his medical school residency and is returning to his hometown to begin his new career. After returning to Toronto, Jonathan has realized that purchasing a home in the city while trying to pay off his school loans is financially challenging.
Robert wanted to help but realized his options were limited. As a widower in his late 60s on a fixed income, qualifying for conventional financing options would be difficult, and he didn't want to dip into his investments.
The CHIP Reverse Mortgage Solution
Luckily, there was a solution that enabled Robert to help his son without having to liquidate investments or compromise his fixed income: The CHIP Reverse Mortgage by HomeEquity Bank.
Robert and his late wife purchased a home in Toronto 25+ years ago, and he has benefited from its appreciation. Today, Robert's house is valued at $1,300,000, so he was able to access up to 55% of his home's equity in tax-free cash. The CHIP Reverse Mortgage allowed Robert to receive a $529,000 credit facility without having to make monthly mortgage payments. Robert gifted Jonathan a non-repayable loan of $200,000 tax-free advance, helping his son to put a downpayment on a new home and qualify for his own conventional mortgage.
Robert was relieved he could support his son while keeping his finances intact.
If you'd like to learn more about how HomeEquity Bank's suite of products can help your 55+ clients stay in the home they love while supporting the ones they love, reach out to a HomeEquity Bank BDM today.