Ever-evolving industry know-how lays the groundwork for long-term success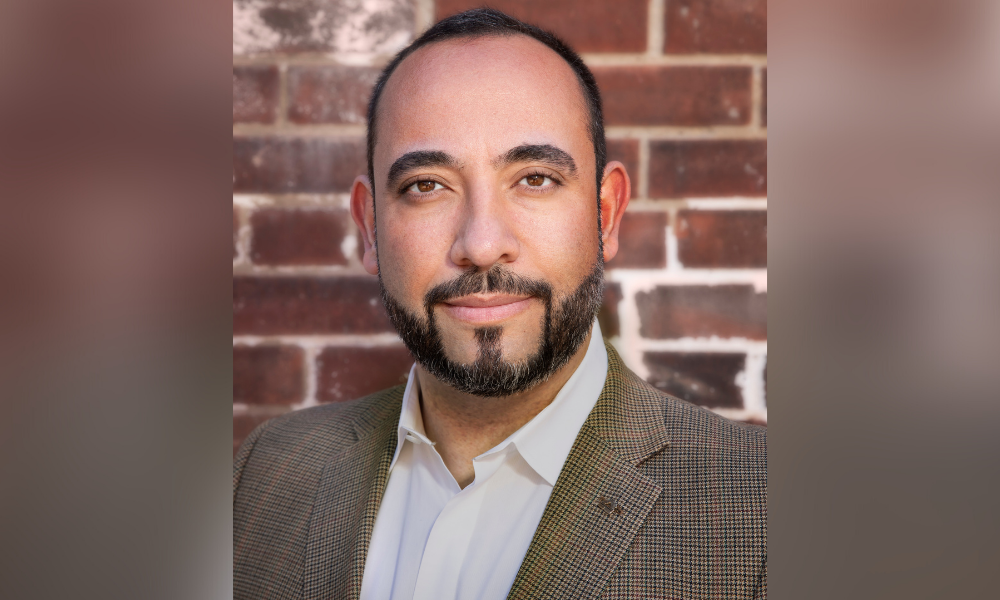 Reza Ghazi (pictured), chief executive officer at the multi award-winning brokerage GreenFlow Financial, has elevated his passion for learning, numbers, and networking into an effective recipe for long-term success.
"In 2003, I contemplated my next career move, and I didn't know where I wanted to fit in," Ghazi told Canadian Mortgage Professional. "My sister said to me, 'You like numbers, and you like to interact and work with people; why don't you learn about the mortgage business?' That sparked the idea in me."
Ghazi entered the industry with some advice and help from a family friend who was working as a mortgage broker at the time. Honing his skill since then, Ghazi said that "[got] mentored at first, and later mentored those who wanted to start in the business or scale up" in several brokerage houses across the Greater Toronto Area.
"As a new mortgage agent, I encountered many challenges, some which were easier to address with the help I was getting from my mentors and by further learning and educating myself, and some which took little bit more work to navigate," Ghazi said.
Ghazi eventually acquired enough experience to fund his own transactions, becoming a partner in a Toronto-based brokerage in 2011 and founding GreenFlow Financial in 2013. This latest venture catered to business owners, entrepreneurs, and self-employed individuals, "a niche market I was acquainted with due to my family background," Ghazi said.
This background laboured under the severe challenge posed by the Global Financial Crisis – but Ghazi said that this was a storm that laid the groundwork for his keen financial industry sense.
"My full-time career turned into a part-time one in a matter of few weeks, and some lenders closed doors. For those remaining, the mortgage offerings were very limited. I wasn't sure about the future of the industry and my career sustainability," Ghazi said. "I figured the extra time I had in my hands was best used in further educating myself, and that's what I did by returning back to school full-time and working on [a] part-time basis."
Continuous learning has been a hallmark of Ghazi's strategy, eventually yielding robust returns for his brokerage.
"I completed my Master's degree in corporate management innovation to better understand how to unleash innovation within the business and the process involved for it to come to fruition," Ghazi said. "There are actually several innovation projects that we are currently working on, and we have already implemented simple, innovative ideas to better fine-tune our processes. I am a firm believer in education through practice, [and] we are collaborating with some educational institutes to provide an opportunity for students to get involved in the industry and learn."
Aside from significantly improved communication with target markets, this richer background also paved the way for diversity and inclusion, with Ghazi saying that 50% of GreenFlow's employees are women.
"The most important lesson that I have learned in my career so far is that it is imperative to challenge the status quo and innovate where you can within your business," Ghazi said. "This philosophy has enabled our business to be more efficient in all of its approaches, allowing us to overcome limitations and better serve our clientele as a result."
Up-to-date knowledge of the industry prominent figures will also serve a broker well.
"Knowing the funding solutions offered in the market place, and the precise lending criteria of different sources, are other key factors that I rely on," Ghazi said. "Being acquainted with what is involved helps me pinpoint where the challenges lie, and what structure is needed to overcome these challenges."
A well-developed sense of leveraging experience and know-how is what Ghazi recommends for those who are hoping to make it in the mortgage space.
"Starting in a new industry could be challenging," Ghazi said. "Find yourself a niche market. Be a specialist and not a generalist. It is much easier to reach your target audience and educate them, and your audience will appreciate this approach also."
Preparing one's own war chest beforehand won't hurt, either.
"If you are starting in a commissioned position, it is crucial to have a good cash reserve," Ghazi said. "This strategy would help tremendously with managing your finances. If you don't have to worry about your finances, you can better focus on learning and business development."