A broker can garner strong, working tools from the most unexpected experiences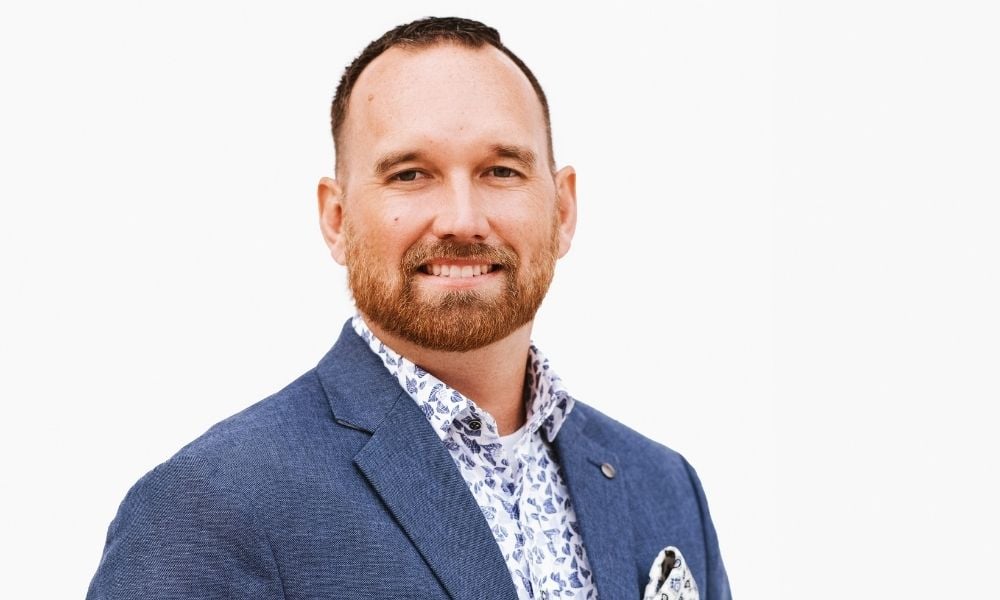 Nearly a decade in the mortgage industry has proven to be a gold mine of learning for Joe Markham, principal broker at Edison Financial.
Markham, who got licensed in 2013, was originally pursuing a policing career by working as a regional manager in theft and fraud for a large retailer. Markham said that he got his start in mortgages in a small office in Wasaga Beach before going independent 18 months later.
"In late 2017, my love of technology and entrepreneurship took over and I ventured out to start a blockchain-based tech company focused on developing technology within the mortgage space," Markham told Canadian Mortgage Professional. "During this time, I continued to serve friends, family, and small group of referral partners for their mortgage needs."
However, while this alternative route was not meant to be, Markham said that he did not walk out of this experience empty-handed.
"Unfortunately, the tech project did not work out, but I met a lot of great people and learned so much about the inner workings of not just the Canadian mortgage space but other global markets as well," Markham said. "Shortly thereafter, I stumbled upon Edison Financial, a digital mortgage start-up based out of Windsor, Ontario. I joined Edison Financial on January 20, 2020, as part of the start-up team and then assuming the role of principal broker in July 2020."
This period of getting the brokerage off the ground was a major challenge, Markham said.
"Coming on as Edison Financial's first team member and helping the organization grow to where it is, and where we plan to grow, is beyond exciting – yet also one of the hardest things I have ever done," Markham said. "I'm fortunate to be part of a great leadership team that brings vast experience from various professions, and we lean on each other for support every day."
Edison Financial benefited from a robust and motivated network.
"We encourage all our team members to come forward with ideas, suggestions, and feedback at any time," Markham said. "One of our sayings here at Edison Financial is, 'The inches we need are everywhere around us.' This means that the little things we do each day are important, and it's not just myself or the other leaders who will find them; it's a collective. From the newest team member to the most senior, everyone has a voice."
It is this zest for learning, and articulating this know-how to help others learn in turn, that Markham encourages industry newcomers to cultivate.
"Be a sponge; it's okay to be new," Markham said. "Find someone in the industry you can lean on and ask questions. Finding a great broker, mentor, and leader is so important. Remember, when you are interviewing the different brokerages, you should be interviewing them as much they are interviewing you. Do they have a training program? Do they offer ongoing sales and product development? Do they have a strong company culture that aligns with your own?"
While this might appear to be the slow path, the value of giving oneself the necessary space to learn should not be underestimated.
"To become a pro, it's going to take time. Being new is okay – but turning 'I don't know' into the solution or the answer is what is going to make you great," Markham said. "Pair that with a great company and mentorship and you will become an absolute rock star."
For Markham, this prolonged learning approach has granted crucial object lessons.
"Things can happen and change so quickly. COVID would obviously be the most current topic to validate that, but I also spent six years as a part-time firefighter on the Horseshoe Valley," Markham said. "I have witnessed many instances where someone was simply going out for milk, as an example, and their life unfortunately changed within minutes of pulling out of their driveway. I've seen people lose loved ones or their family homes, witnessing arguably the worst moments of their life. It kind of all just puts things into perspective."
Markham said that all of these experiences have taught him not to take any moment, hour, or day for granted.
"We all have 'off' days, but I try to minimize them by making sure to have as much fun as I can with the people I care most about all while giving anything and everything I possibly can to those who need my help and support. This includes both at work and at home," Markham said.