The upstart reverse mortgage provider has closed a new funding round and expanded its reach in the year to date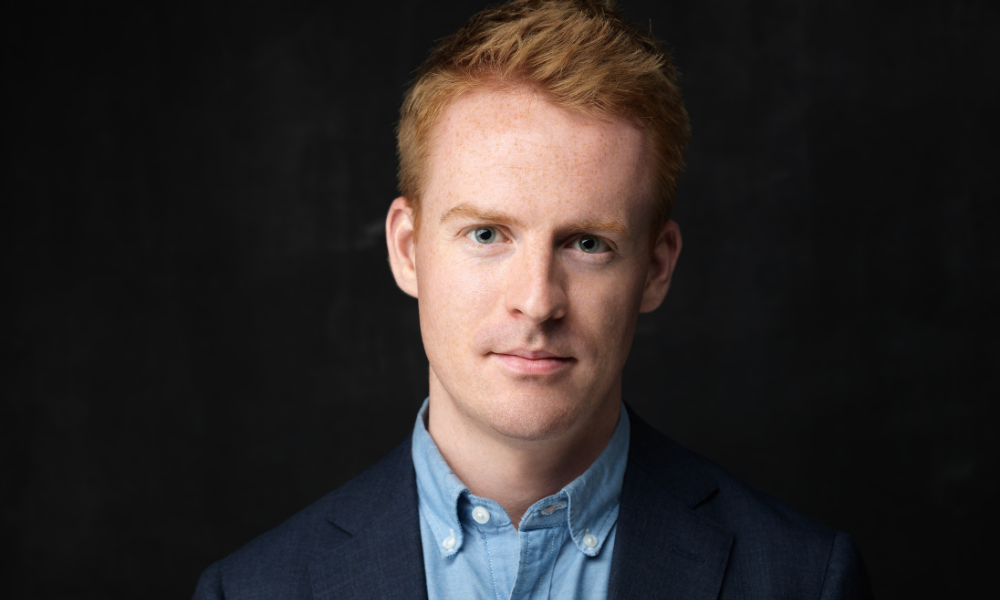 This article was produced in partnership with Bloom Finance Company
Fergal McAlinden of Canadian Mortgage Professional spoke with Bloom founder and CEO Ben McCabe on the company's growth in the reverse mortgage market and plans for further expansion
Amid an ever-changing mortgage market in Canada, Bloom Finance has quietly been going from strength to strength in 2023.
Fresh off a recent $7 million Series A funding round for operational purposes that's helped the company cement its position in Canada's reverse mortgage space, the fintech is firmly setting its sight on further expansion, its founder and CEO Ben McCabe (pictured) told Canadian Mortgage Professional.
Bloom emerged in 2021 as a new digital player in the reverse mortgage market, tapping into a trend that its founders saw gathering pace in Canada.
"You've got a baby boomer demographic that's retiring. They bought their homes a long time ago and built up significant amounts of wealth in those homes," McCabe said. "Obviously that population is increasing, and you factor in home price growth over the last number of years.
"The final piece of the equation is just the lack of liquid retirement savings or resources for our senior population."
Stats around retirement savings show that the average Canadian baby boomer has amassed less than $180,000 of retirement savings, he said, despite many living in homes worth much higher amounts.
"When you factor in the absence of defined benefit pension plans and things like that, you've got a situation where there's just a huge swathe of our senior population that's financially insecure heading into retirement, but they're sitting on this massive asset," he said.
Continuing to grow in a changing market
Since its launch, each passing year has seen growing success for Bloom. The company hit seven figures in originations in 2021 before beginning to "catch its stride" last year, according to McCabe, with nine-figure origination volume slated to arrive by the end of 2023.
That rise has been spurred by a few factors: market need is the most obvious one, with reverse mortgage uptake gathering pace in Canada as demographic trends continue to play out in the sector's favour.
Another, according to McCabe, is the distinction between traditional and reverse mortgages in a market where rising interest rates have presented challenges for all.
"The main difference between a reverse and traditional mortgage in that sense is that if I have a traditional mortgage that's either variable-rate or up for renewal, there's a real pocketbook impact," he said. "It's actually going to impact my payments and if I'm a retired Canadian living on a fixed income, my retirement benefits are not going to keep pace with the increase in that monthly payment.
"So even though our interest rates have also gone up, the fact that reverse mortgages don't require a monthly payment and interest is just added to the balance, it means that a lot of people are refinancing out of traditional mortgages into a reverse solution where they don't have that immediate pocketbook impact."
That means reverse mortgages have offered a "powerful shelter," he added, for many retired Canadians with fixed income and mortgage debt to service.
Bloom also bills itself as the only non-bank reverse mortgage provider in Canada, having put together a modern, purpose-built platform towards that solution – streamlining the entire process through onboarding and underwriting.
"As a result, I think we've managed to create a customer onboarding journey that's faster, more efficient and with much less friction," McCabe said. "The way I describe it is that we provide the fastest time to solution in the market."
The company operates in both the direct-to-consumer and broker channels, resulting in a customer experience that it believes is unsurpassed – and has helped drive its market share capture since starting out.
What's next for Bloom and the reverse mortgage market in Canada?
Although the prominence of reverse mortgages in Canada lags in comparison to Australia and the United Kingdom – where it's known as equity release – the number of people seeking the solution here appears to be increasing, McCabe said, despite rising interest rates.
"While the cooling off of home prices might have led to a modest drop in average loan size this year, we're still seeing a strong increase in the actual unit volume of potential customers who are coming to look at these solutions."
Bloom started out in Ontario but is also making a mark elsewhere in Canada, expanding its footprint to British Columbia in 2022 and launching in the resilient Alberta market in August.
Maintaining a focus on both the direct-to-consumer and broker-centred sides of the business will be crucial for the company moving forward, McCabe said, with plenty of further opportunity to educate even more Canadians on the utility of equity release and how it works – and, crucially, clear any misconceptions that may exist about the product.
For brokers, the company has a common message it likes to convey in meetings and during presentations: "'You probably don't know us. Give us one reverse mortgage if you've done reverse mortgages in the past,'" McCabe said.
"'Give us your next one and we'll show you the difference in our process with the reduction in friction, the speed with which we can get a solution for your customer – and you'll probably give us the next one after that.'"
Bloom is a reverse mortgage provider based in Canada. Bloom Finance Company Ltd. is licensed to deal in mortgages in Ontario (13338), BC (600455) and Alberta.]