Equitable Bank is seeing high demand for reverse mortgages due to demographics, greater acceptance among customers, cost-of-living pressures, and more indebtedness in retirement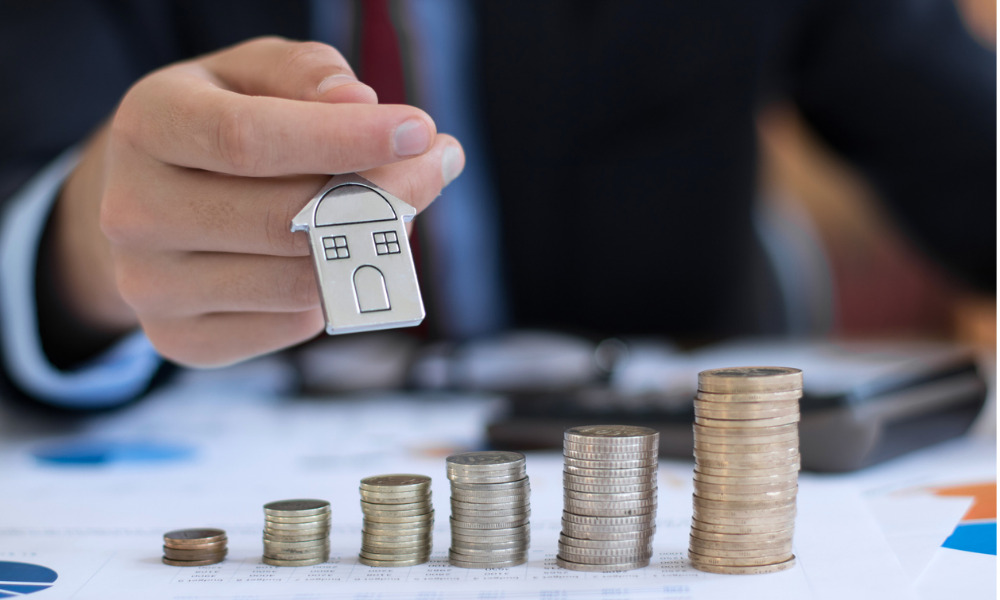 As rising living costs eat into household budgets and inflation erodes spending power, the carefully laid retirement plans of many on a fixed income appear in danger of being swamped.
Seniors with a traditional mortgage are under greater pressure as central banks globally continue to hike interest rates at breakneck speed. Even selling the family home to release equity looks less attractive now with the property market less buoyant than previously.
If not the perfect storm, it's certainly a squall more than capable of capsizing those who prepared only for fair weather. Which is why more seniors may turn to the reverse mortgage financial solution, custom designed to stabilize their situation.
"A reverse mortgage can free up home equity that allows them to eliminate debt like traditional mortgages or home equity lines of credit that may be more expensive now, given rising interest rates," says Damon Knights, head of the wealth solutions group at Equitable Bank.
Knights estimates market growth of around 18% from 2020 to 2021 in reverse mortgages, with no signs of slowing interest.
Canada Mortgage and Housing Corporation (CMHC) data shows that in early 2020 the over-65 demographic was the only age group seeing a rise in traditional mortgage delinquency, but this has declined along with rates in other age groups since late 2020.
In fact, reverse mortgages in some ways are the natural antidote to the current economic climate because, with interest accruing and being paid at the end of the life of the loan, they don't put stress on current monthly cash outlays.
"We have a no-negative-equity guarantee, meaning a borrower can never owe more than the fair market value of their home, as long as they have met their mortgage obligations," says Knights.
"Even with higher interest rates in recent months, borrowers are not required to make monthly payments."
This protects a borrower from cash flow challenges as the fight against inflation increasingly appears likely to be a marathon rather than a sprint. Statistics Canada data shows that the annual inflation rate was at 7.6% in July 2022, easing from the 39-year high of 8.1% hit in the prior month. Many countries around the world are experiencing even higher rates affecting the cost of imported goods.
Seniors may now be more inclined to remain in their family homes rather than downsize, as they hope to bank the equity for future purposes such as renovations, helping a child with rent, or buying a home of their own – all things that are also suddenly much more expensive than a year or two ago.
A Home Care Ontario poll in 2021, which interviewed 1,034 Ontarians over the age of 55, revealed a deep-seated desire by Ontarian seniors to age at home. Of those who have thought about where they would want to live in their later years, 96% of respondents plan to stay in their own home or apartment for as long as possible.

How does it work?
Reverse mortgages allow people over the age of 55 to borrow against the equity in their home without having to sell it. Regular repayments are not required, and the interest is compounded monthly to the loan, with the total repayable when the last borrower moves out of the property or dies.
"Approval is for life, as long as clients are meeting their obligations, such as keeping property taxes up to date, having adequate fire insurance, and keeping the property in a good state of repair," says Knights. Going into long-term care would also trigger repayment.
"Clients can stay in the home for as long as they want to, even if the property value drops."
While property prices in many parts of the country are now flat or falling, Knights says that over the longer term it's unlikely short-term drops in home values will greatly affect reverse mortgage customers as long as the market remains resilient.
Based on Equitable Bank's analysis of OECD nominal house prices, the compound annual growth rate for home price appreciation in Canada has been 5.1% for the period 1991–2021 and 6.8% for 2001–21.
"This speaks to the long-term stability of Canadian home prices," he says.
Equitable Bank offers the lowest reverse mortgage rates* in Canada, saving the customer more money over time and preserving more home equity.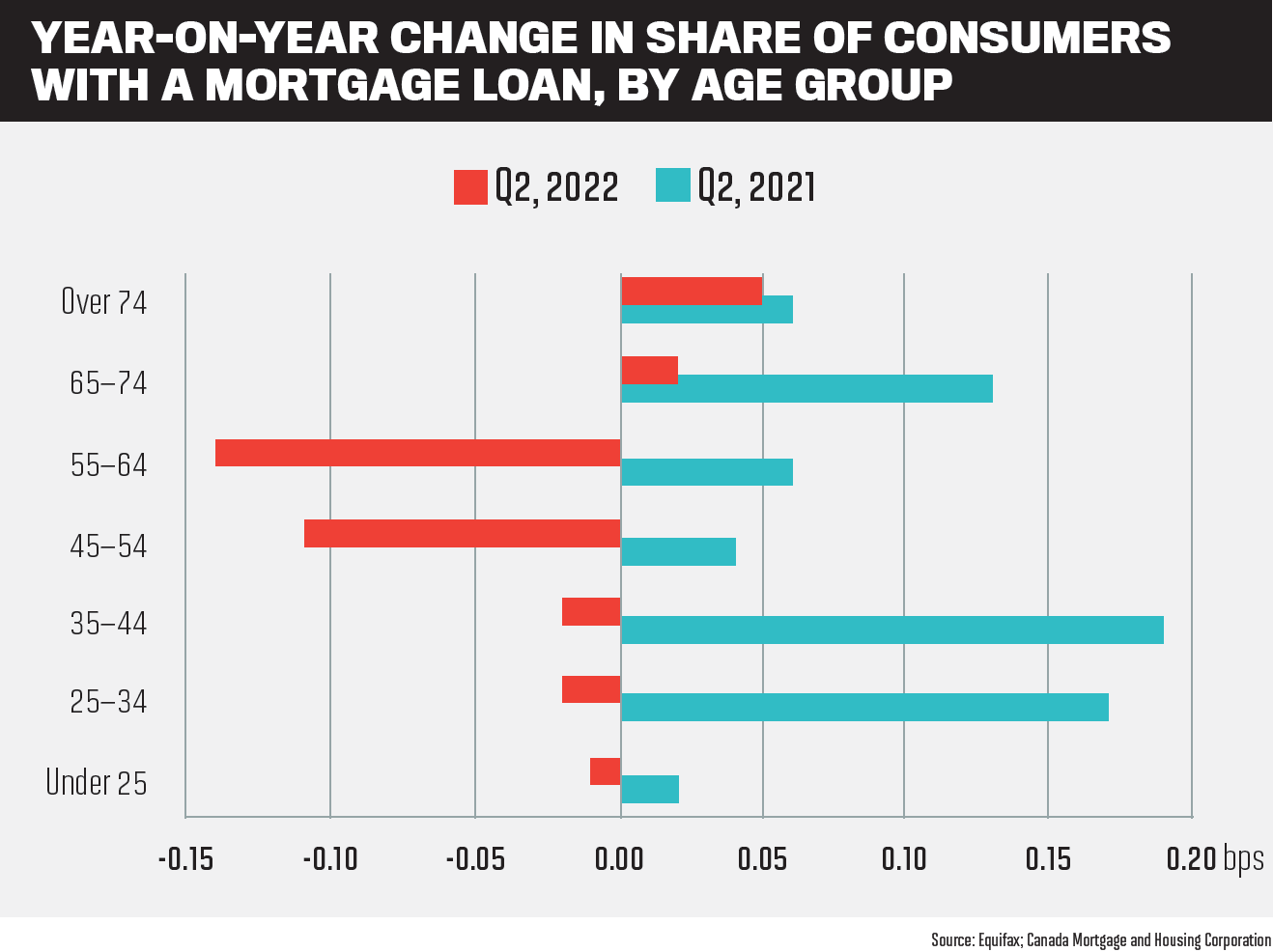 The broker's role
Brokers often field questions from retirees worried about what measures are in place to protect them in a period in their lives when circumstances can change suddenly.
Equitable Bank has low prepayment charges, making it less punitive to break a reverse mortgage if something changes or future plans are adjusted.
"[A reverse mortgage] is incredibly valuable to have in place," says Knights.
While there has already been significant growth in reverse mortgage lending since 2020, there are still many opportunities out there for brokers.
CMHC data shows that the over-65 age group is the only demographic that experienced an increase in the share of people with a mortgage loan in the second quarter of 2022 versus the same period a year earlier. Every other age group saw a decline, suggesting that the senior demographic continues to need more guidance to get their finances in shape for tougher economic times.
Over 55s are also Canada's largest demographic, with a combined $1trn locked in their homes, according to Statistics Canada.
An aging population, greater acceptance of reverse mortgages, continuing cost-of-living pressures, and more indebtedness in retirement are factors that may lead to increased demand for reverse mortgages through the next fiscal year.
"Many seniors are looking for solutions to help them manage the increasing costs of living and ongoing debts," says Knights.
It is also a product that suits the economic times and that doesn't have the headwinds facing the traditional mortgage market.
"This business can continue to grow in spite of market conditions," says Knights.
In the past, downsizing or switching to a rental were attractive, but these options are tricky now as clients may not get the same equity out of their home that they would have a few months ago. It may make more sense to stay put and bank potential future equity when the market recovers. With rents also rising, the profits from a home sale will not go as far.
Read more: How to calculate your home equity
Brokers who can offer reverse mortgages stand to benefit their own businesses and assist those in need who may not have the right information at their fingertips.
"With the market booming and clients finding more reasons to choose a reverse mortgage, understanding the product and your client's needs will ensure you are ready to take advantage of this opportunity," says Knights.
*Based on research conducted by Equitable Bank on March 23, 2022, comparing Equitable Bank's Flex Lite and Flex Reverse Mortgages and the CHIP Reverse Mortgage offered by HomeEquity Bank. The comparison is based on interest rates and prepayment charge terms for a $400,000 five-year fixed rate new reverse mortgage, assuming outstanding mortgage balance being paid in full on any one of the last business days of each calendar year during the term and no interest payments made before the prepayment date. Prepayment privileges not included.