A new product from HomeEquity Bank is explicitly designed to meet the challenges so many borrowers face today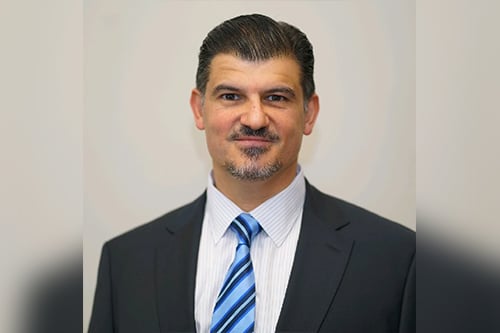 It seems that now, more than ever, brokers are fielding conversations about emergency financing. In a moment of uncertainty Canadians who aren't working are raiding their emergency funds while those who still have an income are looking to buttress their savings and short-term bridging capacity in case another shoe drops for them or a member of their family.
With that growing need in mind, HomeEquity Bank has launched a new product to its robust suite of reverse mortgage solutions, called CHIP Open. The product allows a client to access up to 55 per cent of their home equity for short term needs such as bridge financing, income supplement, financial support for a family member, purchasing an investment property or renovating their home in preparation to sell. CHIP Open gives clients the ability to repay 100% of the balance at any time, without prepayment penalties. If circumstances change and the loan cannot be repaid within the short-term period, it can be converted to the CHIP Reverse Mortgage. It's built with the flexibility that this demographic needs and qualification criteria tailored to homeowners aged 55+ who still enjoy an income stream but may have been turned down for traditional loans.
CHIP Open carries all of the benefits of a reverse mortgage: no payments are required; it's tax-free cash and it comes with our No Negative Equity Guarantee*. Many retired Canadians in the 55+ demographic, don't qualify for a traditional open mortgage product. With the CHIP Open product, our borrowers get the flexibility of an Open mortgage along with all the benefits of a reverse mortgage," says Agostino Tuzi, National Director Mortgage Broker Channel for HomeEquity Bank.
Mr. Tuzi says that the financing option that CHIP Open delivers is ideally suited to address the pressures borrowers might find themselves facing in the uncertain reality of a pandemic. If the pandemic has slowed a move or derailed the sale of a property, it can serve as a bridging loan. As economies have begun reopening, we've seen a spike in home renovations as Canadians realize they should build home offices or redo their backyards if they're going to continue to work from their homes for a longer period of time.
We're seeing rapid business across much of Canada's real estate market right now, too, and your client might need quick access to cash to take advantage of some of the opportunities they see in today's market. As well, even if your client still has a solid income, they might have family members who've been harder hit by the pandemic-driven economy. The CHIP Open product, Tuzi says, can function as a way to turn your home equity into an income source for those family members.
Tuzi says that right now Canadians are in need of a tool like this to navigate the challenges of today and prepare for the uncertain days ahead.
"This product is especially important now," Tuzi says. "It provides an open short-term option for those individuals that may be going through a tough time but see the light at the end of the tunnel and will have access to the funds required to pay us out in the near future. This may mean the sale of a property or access to investments in the near future."
*Conditions apply. Borrowers must maintain the condition of the property and the taxes and insurances must be up to date. Guarantee excludes administrative fees and interest accumulated after due date.