A top GTA broker says unique factors are driving breakages in today's new normal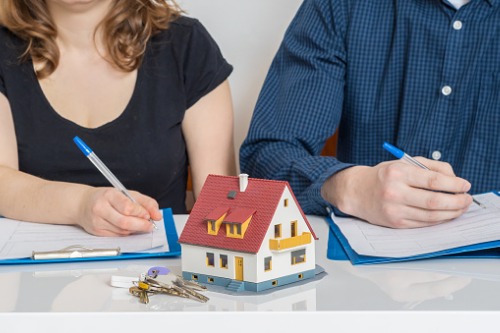 The COVID-19 pandemic and the subsequent recession we seem to already be languishing in, raises the risk of mortgage breaking. One top agent says that mortgage breaking is relatively common, and in our current environment is driven by a number of factors beyond just loss of income. It's crucial, in his view, that as brokers set up their clients with a mortgage they make sure the possibility of breakage is included in the conversation.
Varan Karunanantham, co-founder of iConnect mortgages in Scarborough and one of MBN's top 75 brokers, takes a measured holistic approach with his clients that includes a discussion around mortgage breaking as he sets them up with mortgages. He says many first-time homebuyers fall into high fees when they choose to break a mortgage, because they worked with a bank that applies higher fees and stricter rules around portability. What's key, to Karunanantham, is that the client's needs and goals for their property are outlined early, meaning the possibility of breaking the mortgage is discussed and understood as early as possible.
"Client break mortgages for a number of reasons," Karunantham says. "It could be upgrading, it could be a change in family situation like a divorce, it could be job loss. A lot of first time homebuyers like to choose the five-year fixed term because it gives them piece of mind, but as a broker one of the things we want to make sure clients understand is how long they'll actually be living in their home."
During the COVID-19 pandemic, as headlines spread worry about job losses, defaults, and lost income Karunantham says he sees another factor driving mortgage breaking: upgrades. As so much of the workforce transitions to work from home for the foreseeable future, Karunantham is talking to clients who want to break the mortgage on their downtown condo to move to a house in the suburbs with outdoor space for mental health and a room for a home office. Others, too, see opportunities in the market that they can take advantage of. When they come to Karunantham with an idea to break their mortgage, though, he goes back to the plan he'd set them up with before.
Karunantham says there are plenty of options for his clients. He says one key is educating clients about the downsides of a fixed-term mortgage with a bank, such as limiting their options around portability and breakage. Banks apply a much more punitive fee calculation than most mortgage lenders and often limit portability, which is a crucial factor for homebuyers who may one to break outside the term of their mortgage. That education takes the desire from the client for a stable rate on their mortgage and weighs it against those more inflexible factors.
Karunantham says that education has to start early, but not right away. The first step is to get to know the client, understand their goals and aspirations. Once those are discovered, brokers can explore the likelihood of a mortgage breaking.
In some cases, Karunantham dissuades clients coming to him from breaking a mortgage. Often times that occurs when a family situation has changed and with it, the situation for their property. They may have an emotional desire to leave the house, or they may be losing money on it in their new arrangement. Rather than break the mortgage and face high fees, though, Karunantham often suggests either remaining in the property or renting the property out until a time limit is met. He says the rational calculus must come first.
Karunantham says that the key strategy to avoiding a punitive mortgage breakage begins when you're setting them up in the first place.
"It comes down to the needs of the client," Karunantham says. "Often times these penalties come for first-time homebuyers and its our job to explain to them the differences between fixed and variable rate mortgages…we want to make sure with a client that they see themselves living in the house for the term of their mortgage, if not, we need to work on options accordingly."