The projected shift in demand to the ex-urbs appears to be upon us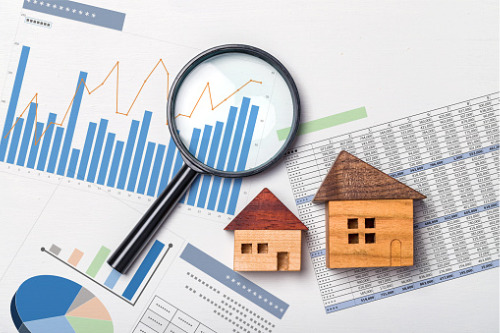 Yesterday, Statistics Canada released its New Housing Price Index for June of 2020. The highly awaited release noted both a slight increase in new home prices nationwide and a potential sea change in the geography of Canadian housing demand.
Nationwide, StatCan found that new house prices rose 0.1% from May 2020 and 1.3% from June 2019. New home prices in the St. Catharines-Niagara region saw the single largest monthly increase at 1%. Other smaller, more affordable housing markets outside of major urban centres, such as Guelph, Kitchener-Waterloo, and Kelowna saw similar growth. The prairie provinces saw a decline in new housing prices, with Regina declining by half a percentage point and Edmonton dropping by 0.2%.
In terms of major markets, StatCan found that home prices in Toronto were flat from May to June, with the Index rising only 0.2% year over year. Prices in Ottawa continued their rapid growth, with price increases of 0.2% in June and 10.4% since last year. Vancouver only grew by 0.1% from May to June and has actually seen its year over year new home price fall by 0.7%. Montreal, where new home prices grew 8.1% year-over-year, appears to still be on pace for a solid 2020. The Index in Calgary, conversely, fell by 0.1% in June and 0.6% year over year.
Atlantic Canada showed strength in the StatCan report, led by Halifax's 0.5% monthly increase in June and 2.3% price increase year over year. New Brunswick's three major markets, Saint John, Fredericton and Moncton, saw a combined 2.3% increase year over year, but prices were flat from May to June. Charlottetown, too, held steady in June, but the Index increased an impressive by 1.5% since last year. The only year-over-year decline in the region was St. John's, Newfoundland, which saw the Index shrink by 0.1% since last year.
Will ex-urbs drive the market?
Analysts told MBN that the numbers point to strength and resiliency in the Canadian housing market, as well as a significant shift towards ex-urbs as homebuyers in a world of remote work realize how much more they can get for their money.
"I think this is a sea change," Dr. Sherry Cooper, chief economist at DLC, says of growing demand in suburbs and smaller housing markets.
"I believe in the post pandemic world we'll see more remote employment. Not everyone will just march back to the downtown cores of the major cities," she says, noting the lack of appetite some city residents now have for downtown living – public transit, crowded elevators – in a post pandemic world. "I think that many more people will be able to work from home at least part-time. Given that housing outside the core is that much cheaper, people will take advantage and be able to get more for their money."
Cooper says that while we've not seen many completions in these ex-urban markets lately, a great deal of construction is already in progress and likely to accelerate in response to the increasing demand. She says that developers, too, will see opportunity in cheaper land that they can turn into new units, outfitted for designated at-home workspaces.
She says that condo developments, too, are likely to take on a more multi-family outlook, reflecting development markets in other countries. Cooper thinks more Canadian condominiums will include amenities like play areas for kids.
Christopher Alexander, executive vice president and regional director for the Ontario-Atlantic region at RE/MAX Integra, agrees that the shift to working from home will see proximity to work take a backseat to personal and lifestyle desire in a homebuyer's choices. He thinks smaller centres driving market-wide price increases, though, will turn out to be more of a blip than a fundamental shift.
"History has shown that thriving urban centers continue to grow, and it's human nature to be close to other humans," Alexander says. "I think that once a vaccine comes things will return to normal [in cities]. Some of the people who don't love living in Toronto, for example, and only do it to be close to work will probably choose to live elsewhere. But people who want to be closer to the action will want to live closer to downtown cores once we get a handle on the virus."
Alexander says that, overall, StatsCan's new numbers point to a resiliency across most of Canada's housing markets that is surprising all the experts. While he says people are "waiting to see" how the rest of the year shapes up, he points to white-hot recreational housing markets in Ontario as evidence that homebuyers feel secure enough in their incomes to now purchase second homes.
A resilient market is a chance for brokers
Cooper says news of resiliency in Canada's key housing markets is good news for brokers. She is confident that the Canada Mortgage and Housing Corporation's dire forecasts of a 9-18% drop in home prices nationwide and substantial increases in delinquency rates are unlikely to happen. The circumstances of a lockdown, she says, have driven a change rather than a weakening in the drivers of Canada's housing market. This change, she says, is an opportunity brokers should be taking.
"Many of these people will go to a mortgage broker because it's becoming more and more common," Cooper says, adding that record-low mortgage rates make now a "very good time" to buy.
"[Buyers] want help," she says, "and the financial aspects of it are very complex. Buying a home is not a do-it-yourself project."