Macroeconomic research firm says Canadian housing market now 'on thin ice'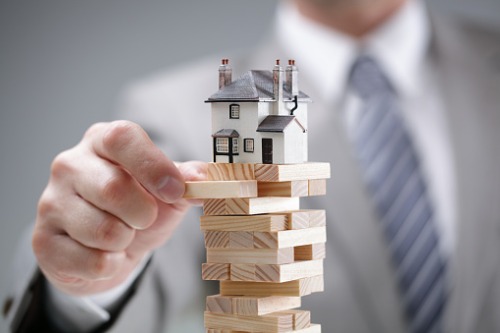 A report from an international macroeconomic research firm says that Canada's economy is headed for a long, difficult period due largely to the effects of COVID-19 and the weaknesses in Canada's housing market.
The report "Canada on thin ice as it heats up" by Macro Research Board (MRB) partners paints a bleak picture. The report says that Canada has followed global trends in falling into a 'sudden stop' recession with high unemployment and a plunge in activity. It says that Canada is more exposed than most economies, however, because of "an unstable real estate bubble and household credit binge." It says policymakers are putting off the day of reckoning but have run out of ammunition and there is no guarantee they can prevent a housing bust. The report says such a correction will have long-term positive effects in creating more caution among Canadian consumers, the short to medium term will be a rocky road to recovery.
"The Canadian economy has been increasingly driven over the past decade by the real estate boom and debt-fueled consumption binge," The report reads. "In turn, a substantial housing and credit bubble has developed on the back of overly accommodative policy. We previously identified Canada as a candidate for a future housing downturn and deleveraging cycle but had noted that there was a lack of a sufficient adverse catalyst to bring these imbalances home to roost3. That all changed this year. The heightened uncertainty caused by the surge in unemployment and plunge in household confidence may encourage many Canadians to reconsider stretching beyond their means heading forward."
While the report notes that the Canadian government is aggressively attempting to prevent a major deleveraging cycle, if it does develop it may prove to difficult and costly to stop. They say most indices they're watching, such as upticks in shopping or downturns in the amount of time Canadians are spending at home, don't point to a surging restart in the Canadian economy.
Unemployment surging is, according to MRB partners, a "massive headwind" for Canada's housing market. While low rates and stimulus are helpful, if job losses prove sticky during the reopening there's a risk of a crash in the market. MRB's analysts say Canada needs a V-shaped recovery to avoid such a crash.
Underlying this issue, according to the report, is a decade of surging property values and a deterioration in household balance sheets, with many Canadians now living in massive levels of consumer debt. Despite aggressive support policy, MRB says the housing bubble they see is set to burst, though they are closely watching activity as restrictions on viewings ease.
The report doesn't make a regional breakdown of Canadian housing numbers, but does raise the concern that supply was already beginning out outpace demand before the pandemic. Unsold inventories have been surging over the past two years, at levels close to housing crash of the early 90s. As builders get back to work earlier than much of the general economy, the record levels of construction in cities like Toronto pose a risk of glutting the market.
MRB's report says that emergency measures like CERB, the wage subsidy, and the deferral of mortgages, all risk compounding the problem. If they're allowed to run out at a certain time and the economy fails to make a rapid and stark restart, MRB is highly concerned about the possibility of a "deferral cliff."
"Extreme fiscal policy efforts are providing temporary support but it will prove difficult for Canadian policymakers to prevent a material housing fallout, unless the domestic (and global) economy experience a V-shaped recovery and soon restore employment to pre-shutdown levels (which we are not expecting)," the report reads. "Substantial oversupply and the lack of valuation support are major problems at a point when the housing market faces new and powerful headwinds. When homeowners are stretching to buy, they need to believe that their jobs are secured (and wages will increase) and that their home value will continue to appreciate. If these conditions are threatened (which is now the case), it can quickly weaken confidence and housing demand, causing prices to fall substantially. This was last seen in the U.S. and parts of Europe during the late-2000s. Canada is now at the cusp of heading down this path if employment and job security do not rebound strongly and shortly."