Ameera Ameerullah, CEO and owner of Canada Mortgage and Financial Group, has a heart to match her ambition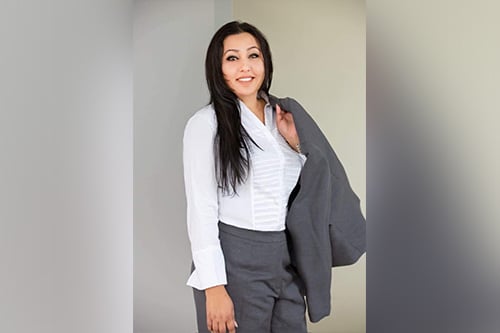 Ameera Ameerullah, CEO and owner of Canada Mortgage and Financial Group, has a heart to match her ambition.
When she's not busy running CMFG, she's the engine behind CMFG Mortgage Investments Inc., CMFG Development Inc., CMFG LP, CMFG Wealth Management and CMFG Trust. Yet, what matters most to her is philanthropy.
Ameerullah donates her time to even more charities than companies she runs—Jean Tweed, Casey House in Toronto, One Parent, Human Concern, House of Hope, Sick Kids Hospital, A Celebration of Women, Children's Aid Society, Red Cross, International Development and Relief Foundation, Islamic Relief Canada, Rohr Chabad of NDG, and Centre of Mental Health and Addictions.
She has also been involved with Covenant House Toronto for 10 years, and earlier this year participated in an event for business executives in which she and CMFG colleague Linda Gibson slept on a sidewalk in cardboard boxes during a cold winter night. Each executive was asked to raise was a minimum of $2,000; collectively, they raised $650,000.
"We did it specifically for youth who have been sex trafficked and who are homeless," said Ameerullah. "A lot of these kids don't open up to people very often because they have been given few, if any, reasons to trust people, but they were sitting down with us and curious about what we do for a living. They opened up to us."
Ameerullah made such an impression on the youth that she was subsequently asked by Covenant House Toronto to mentor street youth, most of whom are between 12 and 18 years old. One of the program's goals is to teach them financial literacy.
"One thing we work on is empowering some of these youth to find jobs," said Ameerullah. "Even if they've been through the criminal justice system—nobody wants to hire them because of their criminal records—we firmly believe they deserve the same opportunities everyone else has and we help them find jobs. We're in the process of working on a CMFG program that will bring them into the company so we can help them get scholarships and receive educations."
To call Ameerullah a busy woman is an understatement, but that she lets nothing get in the way of helping others is a testament to what really matters to her.