If interest rates go up as expected, amortization periods may need to increase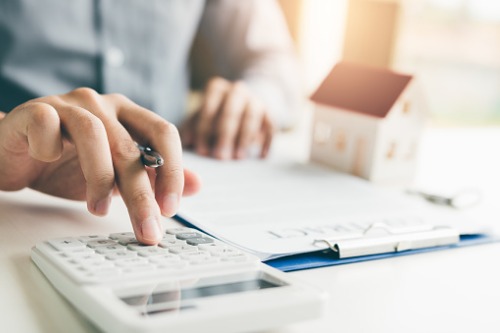 If elected, Andrew Scheer promises to raise amortizations to 30 years for first-time buyers.
But if interest rates go up as expected, amortization periods may need to increase for all Canadians.
"If you look at the reduction from 40 to 35 years, it coincided with a reduction of interest rates by almost a full percentage point in a short span of time with no visible indication of those rates rising again anytime soon," said Dustan Woodhouse, president of Mortgage Architects. "Each subsequent amortization cut—from 40 years to 35, 35 to 30, 30 to 25—mathematically was roughly the equivalent of a 1% interest rate hike and it offset the lower rates. In other words, reducing amortization by 15 years was the equivalent of a 3% interest rate difference. So interest rates fell about 3% from historical averages but the shorter amortizations put the payment in line with a higher interest rate over a longer amortization.
"Naturally, as interest rates move up, you want to undo the changes, but the problem is math is hard, and at some point they forgot in government that the reason they reduced amortization all the way down to 25 was to address the amount of mortgage people were qualifying for."
Not much changed over a decade. With a 2.5% interest rate and $100,000 income in 2017, Canadians qualified for the same amount of mortgage money that they did in 2007 when the interest rate was considerably higher at 6%.
"Even though interest rates fell by more than half, you technically didn't qualify for more mortgage money," said Woodhouse. "People had the perception that Canadians were able to get themselves into bigger mortgages than ever before because of lower interest rates. It didn't matter what was real; politicians needed to address the perception."
Mortgage Professionals Canada authored by economist Will Dunning, Woodhouse explains that if interest rates climb as high as 5.5%, the stress test would effectively decimate the market because real estate lending would become well-nigh impossible.
Scheer also announced he would ease the stress test on mortgages and eliminate it on renewals. James Laird, president of CanWise Financial, called the amendment long overdue because B-20 in its current form is punitive.
"Those different qualifying standards at renewal allowed those existing lenders to charge high mortgage rates because they knew that their customers would have to pass the stress test to go with a different lender," he said. "This inhibited Canadians with mortgages up for renewal from shopping around to find the best rate."